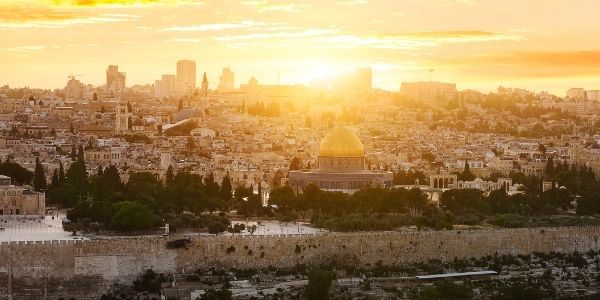 Biden's Ungodly Plan for Jerusalem
Joe Biden is about to openly challenge God's plan for His chosen people. What would have been unthinkable just a year ago is rapidly becoming a reality. I'll explain below. — Mat
STOP THE DIVISION OF JERUSALEM! Select here or the button below.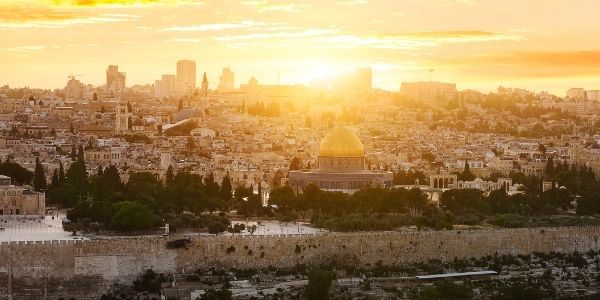 Jerusalem is at the heart of God's plan for the Jewish people and, ultimately, the world. Mentioned by name more than 800 times in the Old Testament, Jerusalem is the city, God says, "I have chosen out of all the tribes of Israel" (1 Kings 11:32) and "where I chose to put My Name" (1 Kings 11:36).
It is, as the Lord also makes clear, a city for which He is "exceedingly jealous" (Zech. 1:14), and which He promises to make "a cup of trembling" and a "heavy stone for all the peoples" (Zech. 12:2,3).
And Jerusalem is also the city to which Jesus will one day return in triumph, and where He will rule and reign!
But now Joe Biden is about to, in effect, directly challenge God by turning Jerusalem into a city for which both Israel and the Palestinians have "valid" claims.
Unless stopped, Biden will further fan the flames of Middle East conflict by opening a U.S. consulate and legitimizing the Palestinians' fraudulent claim to Jerusalem. That is why I am asking you to do three simple things today ...
1. Call on pro-Israel leaders in Congress to block Biden's foolish, dangerous and illegal move to open an American consulate in Jerusalem by sending our "Jerusalem Belongs to Israel!" Declaration to pro-Israel leaders in Congress. Select here or the button below to send your strategic faxes now.

2. Affirm your support for Israel and its just, historically grounded and God-given right to Jerusalem as its capital city by signing our "Jerusalem Belongs to Israel!" Declaration. We will deliver signed documents to Israeli Prime Minister Naftali Bennett, a wonderful gesture of support and affirmation to the Israeli government.

3. Give generously to strengthen and advance everything we are doing on Israel's behalf both on Capitol Hill and across the nation through our online advocacy to mobilize Americans in support of Israel. Your support makes a difference and is greatly appreciated.
The truth is that the Biden administration, with its deeply antisemitic inclinations, staffing and actions, is keeping our staff on Capitol Hill busier than ever combating anti-Israel policies. We need your help as never before as we stand for the Holy Land. Please, make your best possible contribution today!

Finally, please continue praying for Israel and its people, as well as for America's misguided governmental leaders who are enacting dangerous Middle East policies.
"I will bless those who bless you, And I will curse him who curses you; And in you all the families of the earth shall be blessed" (Gen. 12:3).
Mat Staver
Chairman
Christians in Defense of Israel
P.S. CIDI's vital work defending the Holy Land is harder than ever before. That's why I'm asking you to support our mission defending Israel with a special gift today. Increasing antisemitism is manifesting in Washington, D.C., and around the world at an alarming rate. YOUR support enables us to keep fighting for Israel!
P.P.S. Don't let Joe Biden divide the Holy Land. Please send your faxes TODAY! Prefer a petition over a fax? Select here.
Source:
"Palestinian Officials Say U.S. Seeks to Reopen Consulate Serving East Jerusalem after Israel Approves Budget." Accessed October 6, 2021. haaretz.com/middle-east-news/palestinians/.premium-pa-officials-say-u-s-east-jerusalem-consulate-to-reopen-after-israel-passes-budget-1.10260299.