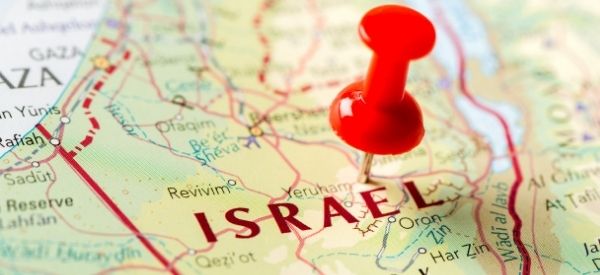 Biden Taking Huge Risk in Middle East
There's a Middle East powder keg ... one packed with explosives. It comes with a short fuse and Joe Biden is about to light it. Let me explain ... —Mat
But first, don't let Joe Biden DIVIDE Israel. Send a fax or sign our petition to Demand Congress Intercede NOW!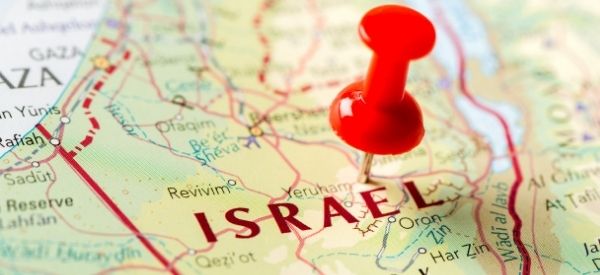 Joe Biden is about to fulfill his campaign promise to anti-Israel Democrats by reopening the "U.S. Consulate to Palestine" in "East Jerusalem." In effect, Biden is attempting to DIVIDE Jerusalem—Israel's capital.
Or, as candidate Biden put it: "I will reopen the U.S. consulate in East Jerusalem." Of course, there is no "East Jerusalem"—that's the term Palestinians invented to press their ABSURD claim to Israel's capital and to divide the Holy City.
STOP THE DIVISION OF JERUSALEM! Select here.
Aging Palestinian strongman Mahmoud Abbas makes this ludicrous assertion: "Jerusalem is the eternal capital of the State of Palestine ... there will be no peace, security, or stability for anyone without it."
And Palestinians are willing to shed blood for Jerusalem. Fatah, the dominant Palestinian faction Abbas leads, issued this chilling declaration in June:
"The Palestinian people, which has sacrificed thousands of Martyrs, thousands of prisoners and wounded, is prepared to sacrifice thousands of Martyrs, wounded, and prisoners for the sake of Jerusalem."
Despite fiery rhetoric like that, Biden wants to appease and placate the Palestinians. He's about to legitimize the Palestinians' bizarre and unfounded claim to Israel's eternal and undivided capital. And that could easily lead to violence.
A consulate is typically a remote office of an embassy. It is usually devoted mostly to providing visas and passports. But this consulate is much more ...
If reopened, it will become the de facto American embassy to the so-called state of "Palestine." One located on sovereign Israeli soil and right in the heart of Israel's capital city!
Biden's duplicitous appeasement of antisemitic Israel haters puts the entire Holy Land at extreme risk. That is why it is imperative that we call upon Congress RIGHT NOW and DEMAND they take an immediate stand for Israel.
STOP THE DIVISION OF JERUSALEM! Select here.
Your friendship and your heart for Israel are crucially important at this time, especially in light of this obviously anti-Israel administration.
CIDI's vital work defending the Holy Land is harder than ever before. That's why I'm asking you to support our mission defending Israel with a special gift today. Increasing antisemitism is manifesting in Washington, D.C., and around the world at an alarming rate. YOUR support enables us to keep fighting for Israel!

"I will bless those who bless you, And I will curse him who curses you; And in you all the families of the earth shall be blessed." Gen. 12:3
Mat Staver
Chairman
Christians in Defense of Israel
P.S. Your generosity enables Christians in Defense of Israel to make a pro-Israel difference in the halls of power in Washington, D.C., the Middle East and throughout the world. Please stand with us to bless Israel by giving generously.
P.P.S. Don't let Joe Biden divide the Holy Land. Please send your faxes TODAY! Prefer a petition over a fax? Select here.



---
SOURCES:
"Fatah Implicitly Calls for Violence in Jerusalem and 'Is Prepared to Sacrifice Thousands of Martyrs' | PMW Translations." n.d. Palwatch.org. Accessed October 11, 2021. palwatch.org/page/23948.
"Palestinian Officials Say U.S. Seeks to Reopen Consulate Serving East Jerusalem after Israel Approves Budget." Accessed October 6, 2021. haaretz.com/middle-east-news/palestinians/.premium-pa-officials-say-u-s-east-jerusalem-consulate-to-reopen-after-israel-passes-budget-1.10260299.