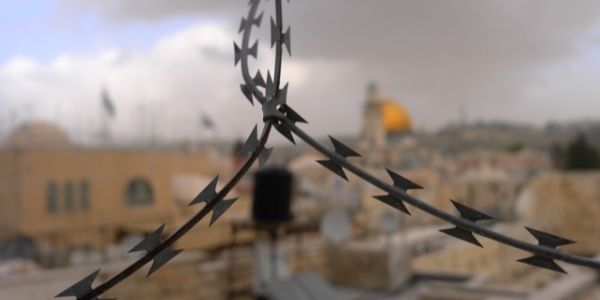 Dividing Jerusalem: Biden's Latest Folly
Joe Biden is attempting to move forward with a plan that will DIVIDE Jerusalem, thus betraying our ally in the Middle East, Israel. Help us stop this misguided administration's continuing assault on the Holy Land!
Don't let Joe Biden divide Jerusalem! Send a fax and sign our declaration demanding Congress STOP Biden's duplicitous plan to divide the Holy Land, then read on for the news. — Mat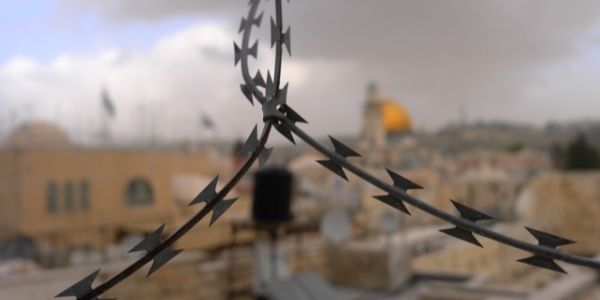 Palestinians are celebrating the news that the U.S. plans to reopen its consulate to the Palestinian National Authority (PNA) in so-called "East Jerusalem."
One leader of Fatah—the dominant faction inside the Palestine Liberation Organization—called it "the most important decision taken by the new U.S. administration" and said it "sends a clear message that East Jerusalem is part of the territories that Israel has been [occupying] since 1967."
Make no mistake—Jerusalem is an obsession for the Palestinians! Another Fatah leader declared in June: "The Palestinian people, which has sacrificed thousands of Martyrs ... is prepared to sacrifice thousands of Martyrs, wounded, and prisoners for the sake of Jerusalem."
But Jerusalem is at the heart of God's plan for the Jewish people and, ultimately, the world. Mentioned by name more than 800 times in the Old Testament, Jerusalem is the city, God says, "that I have chosen out of all the tribes of Israel" (1 Kings 11:32), and "where I have chosen to put my name" (1 Kings 11:36).
It is, as the Lord also makes clear, a city for which He is "exceedingly jealous" (Zech. 1:14) and which He promises to make "a city of truth" and the "mountain of the Lord of hosts, the holy mountain" (Zech. 8:3).
Jerusalem is also the city to which Jesus will return one day in triumph—and where He will personally rule and reign!
But now Joe Biden is about to, in effect, challenge God by turning Jerusalem into a city to which both Israel and the Palestinians have "valid claims."

Unless stopped, Biden is about to do even more with this plan to fan the flames of Middle East conflict by opening an American consulate and legitimizing the Palestinians' fraudulent claim to Jerusalem.
First, Biden appeased the mullahs of Iran. Now, he is working to appease the Palestinians. We must take a strong and firm stand against Joe Biden's betrayal of Israel NOW, before it is too late.
Please, join me now in demanding Congress put an immediate stop to Biden's destructive plan to divide Jerusalem! Select here to make your voice heard in Congress now!
Thank you for your friendship and your heart for Israel! Please also consider supporting our mission defending Israel against the onslaught of anti-Israel sentiment broiling in Washington, D.C., and around the world. YOUR support enables us to keep fighting for Israel!

"I will bless those who bless you, And I will curse him who curses you; And in you all the families of the earth shall be blessed" (Gen. 12:3).
Mat Staver
Chairman
Christians in Defense of Israel
P.S. Your generosity enables Christians in Defense of Israel to make a pro-Israel difference in the halls of power in Washington, D.C., the Middle East and throughout the world. Please stand with us to bless Israel by giving generously.
P.P.S. Don't let Joe Biden divide the Holy Land. Please send your faxes TODAY! Prefer a petition over a fax? Select here.
Sources:

Adv, Maurice Hirsch. n.d. "PA, PLO, and Fatah Inciting and Promoting Violence against Israeli Flag March in Jerusalem | PMW Analysis." Palwatch.org. Accessed October 7, 2021. palwatch.org/page/23950.
Solomon, Ariel Ben. 2021. "Is Biden Administration Encouraging Continued Palestinian Bad Behavior?" JNS.org. June 8, 2021. jns.org/is-biden-administration-encouraging-continued-palestinian-bad-behavior/.