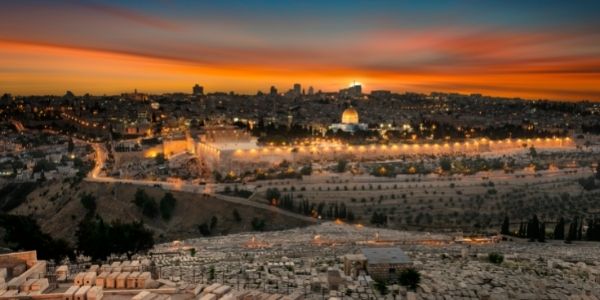 The Fight For An Undivided Jerusalem
Joe Biden is poised to make another massive blunder in the Middle East—one that will deeply offend and weaken Israel and fuel the Palestinian war on Israel.
Don't let Joe Biden divide Jerusalem! Send a fax and sign our declaration demanding Congress STOP Biden's duplicitous plan to divide the Holy Land, then read on for the news. —Mat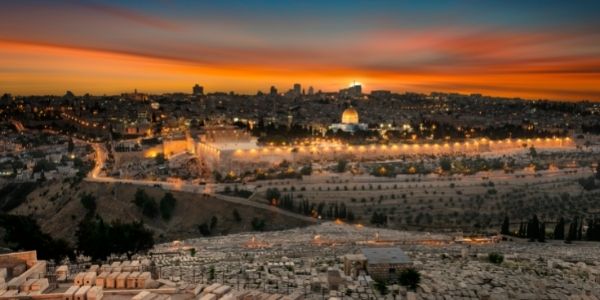 Fresh off his epic catastrophe in Afghanistan and in the midst of his ongoing effort to forge a nuclear deal with Israel's enemy Iran, Joe Biden is about to make things in the Middle East much worse by dividing Jerusalem—Israel's capital for some 3,000 years.
How?
By reopening the U.S. Consulate for Palestinians in Jerusalem—an office President Trump closed after he moved the U.S. embassy to Jerusalem—Biden plans to place a consulate serving a foreign entity on sovereign Israeli territory, which is a slap in Israel's face. But it's also a move the Palestinians desperately crave.
Placing the de facto U.S. embassy for the Palestinians in Jerusalem—Israel's ancient capital—is hugely symbolic. It will be read as the American stamp of approval on the Palestinians' absurd claim on Jerusalem.
And that will effectively divide Jerusalem—making it a city with shared sovereignty, partly for Israel, partly for the Palestinians. And that will stoke conflict as Palestinians press their claim to the Holy City. It also runs afoul of both Israeli and U.S. law.
Israel's Basic Law declares that "Jerusalem, complete and united, is the capital of Israel."

The Jerusalem Embassy Act of 1995 states that "Jerusalem should remain an undivided city."
But Palestinians say, "Jerusalem is ours!" As aging Palestinian strongman Mahmoud Abbas puts it, "Jerusalem is the eternal capital of the State of Palestine. There will be no peace, security or stability for anyone without it."
Joe Biden is poised to give the Palestinians exactly what they want, to the detriment of our ally, Israel. Please, join me now in demanding Congress put an immediate stop to Biden's destructive plan to divide Jerusalem! Select here or the button below to make your voice heard in Congress now!

Thank you for your friendship and your heart for Israel! Please also consider supporting our mission defending Israel against the onslaught of anti-Israel sentiment broiling in Washington, D.C., and around the world. YOUR support enables us to keep fighting for Israel!
"I will bless those who bless you, And I will curse him who curses you; And in you all the families of the earth shall be blessed" (Gen. 12:3).
Mat Staver
Chairman
Christians in Defense of Israel
P.S. Don't let Joe Biden divide the Holy Land. Please send your faxes TODAY! Prefer a petition over a fax? Select here.
---
SOURCES:
Al-Hayat Al-Jadida, official PA daily. "Abbas Condemns Jewish Nation-State Law, Says Jerusalem Is the Capital of Palestine and 'There Will Be No Peace, Security, or Stability for Anyone without It.'" Palestinian Media Watch, July 20, 2018. palwatch.org/page/14476.
"Palestinian Officials Say U.S. Seeks to Reopen Consulate Serving East Jerusalem after Israel Approves Budget." Accessed October 6, 2021. haaretz.com/middle-east-news/palestinians/.premium-pa-officials-say-u-s-east-jerusalem-consulate-to-reopen-after-israel-passes-budget-1.10260299.