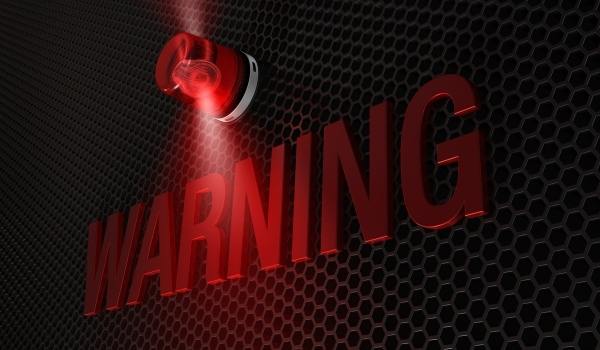 They Were Warned
Our own intelligence analysts tried to warn Obama and Biden about the dangerous man they were releasing from the military prison at Guantanamo Bay, Cuba. Now that man is leading the Taliban forces slaughtering innocent women and children in Kabul.
And Joe Biden is quietly trying to release all remaining Guantanamo Bay prisoners.
We MUST stop the travesty Biden is about to unleash on the Middle East.
Call on the Senate now to STOP BIDEN'S GUANTANAMO BAY CLOSURE!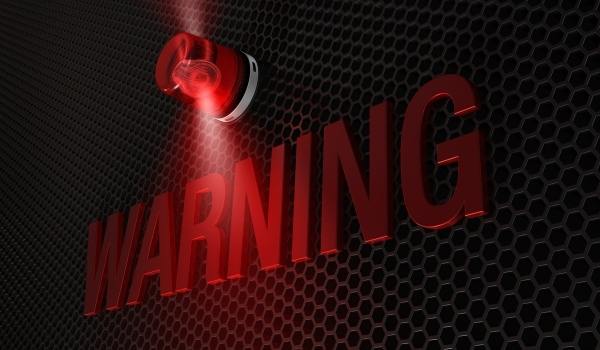 In 2014, NPR released the texts of a tranche of documents leaked from Guantanamo Bay. Included in the leak were detailed case files on each prisoner—and analysts' warnings to never release the "forever prisoners" held there.
One of those warnings concerned Khirullah Said Wali Khairkhwa ...
Tell the Senate No More Freed Terrorists! Don't let Joe close Guantanamo! Select here to send your fax now!
Tell the Senate No More Freed Terrorists! Don't let Joe close Guantanamo! Select here or the button below to send your fax now!"Detainee was a senior Taliban official serving as the Minister of Interior, Governor of Herat, and a military commander. Detainee was directly associated with Usama Bin Laden (UBL) and Taliban Supreme Commander Mullah Muhammad Omar, and was added to the UN financial freeze list."
The report continued ...
"Detainee and his deputy were probably associated with a militant training camp in Herat operated by deceased al-Qaida commander (in Iraq) Abu Musab al-Zarqawi. Detainee was identified as a narcotics trafficker and probably used his position and influences to become one of the major opium drug lords in Western Afghanistan. Detainee probably used profits from drugs to promote Taliban interests in the area."
Nonetheless, Biden and Obama let Khairkhwa out of Guantanamo.
Fast-forward to 2021, and Khirullah Said Wali Khairkhwa is the "Afghan Minister of Information and Culture." That title is a pleasant euphemism for his true role—ensuring all citizens comply with the Taliban's tyrannical Islamic rule.
Tell the Senate No More Freed Terrorists! Don't let Joe close Guantanamo! Select here or the button below to send your fax now!
Foreign news services are publishing photographs of the Taliban using U.S. military helicopters to hang the strangled bodies of dissidents over the city for all to see. Christians and Jews alike are being beheaded for the "crime" of having a Bible or Torah, and women protesting for human rights are being mowed down by bullets fired from the weapons Joe Biden left behind.
These evil men now terrorize the Middle East, and indeed all the world, because of Biden's reckless, dangerous, Iran-enabling Middle East policies.
Now Biden wants, once again, to ignore all warnings and free the rest of the Guantanamo Bay prisoners.
The prisoners remaining at Guantanamo are there because they were deemed too dangerous to ever be released. Labeled "forever prisoners," these terrorists have been unrepentant for years.
But Joe Biden wants to set them free.
Thank God the U.S. Senate has the power to stop him! It is now up to you and me to make sure the Senate does its job!
Please also consider supporting our ministry by making a recurring monthly donation.
Joe Biden's pro-Palestinian, pro-Iranian, anti-Israel cabinet members are working overtime to empower Israel's enemies. But our staff is working harder than ever to counter ALL the anti-Israel sentiments and policies coming out of the Biden administration. YOU CAN HELP! Make your gift to defend Israel today!

And please continue to pray for CIDI's staff in Washington, D.C. We know our Lord is Israel's strong defender. Please keep standing with God's chosen people as the Lord leads!
Mat Staver
Chairman
Christians in Defense of Israel


P.S. Your generosity enables Christians in Defense of Israel to make a pro-Israel difference in the halls of power in Washington, D.C., the Middle East and throughout the world. Please stand with us to bless Israel by giving generously.
P.P.S. Joe Biden is putting Israel at risk in the world's most dangerous neighborhood. And he continues to add anti-Israel bureaucrats to his administration, which is a good reason why you and I must speak up immediately. Please send your faxes TODAY!
Prefer a petition over a fax? Select here.


---
Sources:
"Biden Quietly Moves to Start Closing Guantánamo ahead of 20th Anniversary of 9/11." n.d. NBC News. Accessed August 24, 2021. nbcnews.com/politics/national-security/biden-quietly-moves-start-closing-guant-namo-ahead-20th-anniversary-n1269937.
"Khairullah Khairkhwa." 2021. Wikipedia. August 18, 2021. en.wikipedia.org/wiki/Khairullah_Khairkhwa.‌
Pfeiffer, Sacha. "What Might Happen To Guantánamo Now That U.S. Troops Are Leaving Afghanistan." NPR, July 10, 2021. https://www.npr.org/2021/07/10/1014772283/what-happens-to-guantanamo-now-that-u-s-troops-are-leaving-afghanistan.
"Who Are the 5 Guantanamo Detainees in Prisoner Swap?" n.d. NPR.org. Accessed September 9, 2021. npr.org/sections/thetwo-way/2014/05/31/317704932/who-were-the-five-guant-namo-detainees-released-in-prisoner-swap?ft=3&f=1002.