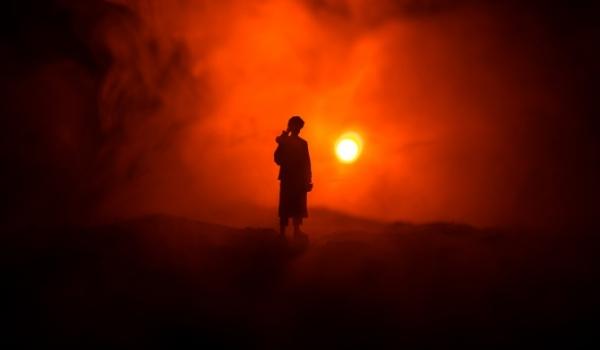 Kabul Burns Under Biden's Released Jihadi
While Kabul burns at the hands of freed Guantanamo Bay prisoner Khairullah Khairkhwa, now perched atop the new Afghan government, Joe Biden seeks to release every prisoner still detained at the military prison.
If Biden succeeds, the Middle East will be flooded with new jihadis passionately seeking to make good on their vows to eradicate Israel and America from the face of the earth.
We can stop this insanity by demanding Congress take an immediate stand for Israel. Take a moment right now and tell Congress NO MORE FREED TERRORISTS! DON'T LET JOE BIDEN CLOSE GUANTANAMO BAY! Select here or the button below to send your fax now.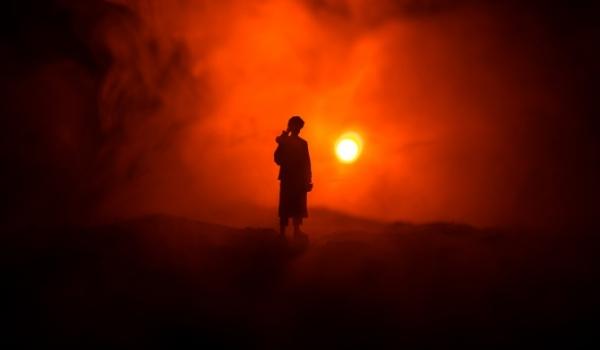 Americans woke up Thursday morning to the news that the airport area in Kabul, Afghanistan, had been targeted by terrorist explosives. Thirteen U.S. service members were killed and 18 injured in two explosions outside the airport.
JOE BIDEN WAS WARNED ABOUT THIS ATTACK—YET HE DID NOTHING.
Since Biden announced his decision to withdraw from Afghanistan, hundreds of thousands of people—both Americans and Afghans—fled to the Kabul airport. They sought escape from the Taliban, which was already at work beheading any Jews, Christians and American sympathizers it could identify.
Days before the explosions, officials were warned that a suicide bombing was imminent.
PREDICTABLY, "CUT AND RUN" BIDEN DID NOTHING.

In the eight short months he has occupied the Oval Office, Joe Biden has systematically dismantled every security measure that had kept the Middle East peaceful and Israel safe for the previous four years.
Now Biden wants to close the Guantanamo Bay military prison and release all remaining prisoners held there.
The remaining Guantanamo Bay prisoners are among the "worst of the worst" terrorists. Their unrepentant attitudes on terror caused most of these detainees to be labeled "forever prisoners," too dangerous to ever be released.
And of the Guantanamo Bay prisoners Biden released when he was vice president, more than a third of them have been confirmed to have returned to combat, and another third are "still at large." Of those transferred to prisons in other countries, only 37 remain behind bars, all this according to a recently declassified Office of the Director of National Intelligence report delivered to Biden in December 2020.
Biden's planned release of the rest of the Guantanamo Bay detainees poses a clear and present danger to Israel. Biden's ineptitude and insane abandonment of former President Trump's Middle East policies is flooding the Holy Land with well-trained, well-armed and bloodthirsty militants intent on destroying Israel and America.
But CONGRESS CAN STOP BIDEN … if we press them.
Congress can put a stop to Biden's Gitmo closure plans, just like they did when Biden and Obama tried this same insane plan in 2010. At that time, Democrats proposed and passed a measure to prohibit the Obama-Biden administration from spending any money to transfer detainees to the United States. The same type of action can be used today to stop Biden from picking up where his old boss left off.
We must now put as much pressure as possible on Congress to take a firm stand for national and international security.
Please, take a moment right now to fax Congress. Tell them, "Don't Let Joe Close Gitmo!" Select here or the button below.

The Middle East is on fire—we cannot let Biden add more gasoline!
The fight for Israel is growing more intense, and our work in Washington, D.C., and across the globe is becoming much more important. Please help us bless Israel by supporting CIDI's important work. Make your gift to defend Israel today.

Thank you for your love for Israel, prayers and thoughtful support!
Mat Staver, Chairman
Christians in Defense of Israel


P.S. Your generosity enables Christians in Defense of Israel to make a pro-Israel difference in the halls of power in Washington, D.C., the Middle East and throughout the world. Please stand with us to bless Israel by giving generously.
Make a gift to defend Israel! Select here.
P.P.S. Joe Biden is putting Israel and the entire world at risk by freeing Guantanamo Bay jihadis. We must STOP the Closing of Guantanamo Bay! Please, send your faxes TODAY!
Prefer a petition over a fax? Select here.


---
Sources:
"Biden Quietly Moves to Start Closing Guantánamo ahead of 20th Anniversary of 9/11." n.d. NBC News. Accessed August 24, 2021. nbcnews.com/politics/national-security/biden-quietly-moves-start-closing-guant-namo-ahead-20th-anniversary-n1269937.
Brown, Matthew, et al. "Latest from Afghanistan: Biden: 'We Will Not Forgive'; Navy Confirms 13th US Service Member Killed in Kabul." Yahoo! News. USA Today, August 27, 2021. news.yahoo.com/latest-afghanistan-kabul-evacuations-continue-114604052.html?fr=sycsrp_catchall.
"Khairullah Khairkhwa." 2021. Wikipedia. August 18, 2021. en.wikipedia.org/wiki/Khairullah_Khairkhwa.‌
"Lists of Former Guantanamo Bay Detainees Alleged to Have Returned to Terrorism." 2021. Wikipedia. February 6, 2021. en.wikipedia.org/wiki/Lists_of_former_Guantanamo_Bay_detainees_alleged_to_have_returned_to_terrorism.
"Live Updates: 12 U.S. Service Members Killed, 15 Injured in Kabul Attack." CBS News, August 26, 2021. cbsnews.com/live-updates/afghanistan-kabul-airport-explosion-pentagon-confirms/.
O'Reilly, Bill. n.d. "Congress Effectively Stops Closure of Guantanamo Bay - No Spin News - Bill O'Reilly." billoreilly.com. Accessed August 26, 2021. billoreilly.com/b/Congress-effectively-stops-closure-of-Guantanamo-Bay/122515787847179202.html.
Ratcliffe, John. "Summary of the Reengagement of Detainees Formerly Held at Guantanamo Bay, Cuba." Office of the Director of National Intelligence, April 5, 2021. dni.gov/index.php/newsroom/reports-publications/reports-publications-2020/item/2201-summary-of-the-reengagement-of-detainees-formerly-held-at-guantanamo-bay-cuba.