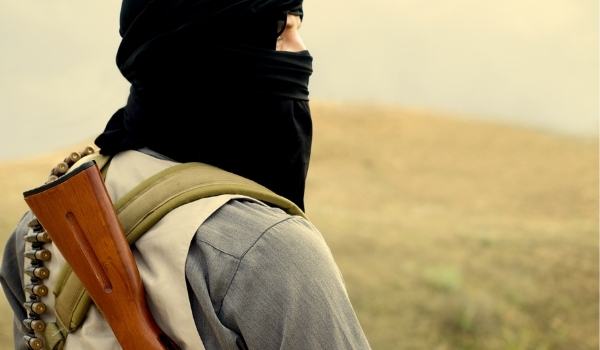 Joe's Freed Jihadis Now Terrorize Afghanistan
A newly declassified report shows more than half of the terrorists Joe Biden and his former boss, Barack Obama, freed from Guantanamo Bay have returned to terrorist activities.
Now Biden wants to free the rest of the infamous military prison's enemy combatants as well, endangering Israel, America and the world.
We must act NOW to prevent yet more bloodshed at home and abroad. Read on. —Mat
Don't let Biden further endanger Israel and the world. Send a fax and sign our petition demanding Congress STOP Biden's disastrous plan to free Guantanamo Bay terrorists!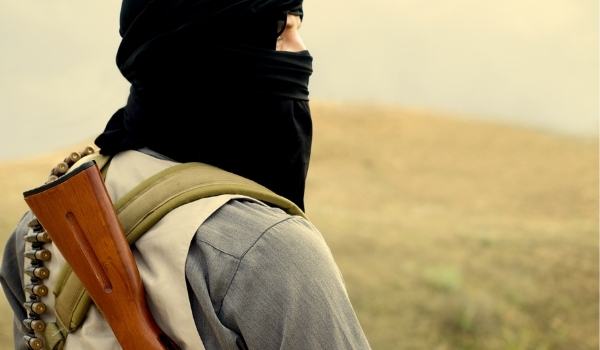 In 2011, Joe Biden and his former boss, Barack Obama, set up a review board to empty Guantanamo Bay of its dangerous prisoners.
The Obama administration had already caught heat for releasing detainees who immediately returned to terror activities once out of the U.S. military internment center in Guantanamo Bay, Cuba.
The "Periodic Review Board," manned with Biden and Obama's handpicked appointees, would determine which terrorists were "safe" enough to be released.
"In making a determination as to the eligibility for transfer, the board is given access to a comprehensive, up-to-date assessment of the information about the detainee, information submitted in any previous PRB hearings, any statements from the detainee, family members and the detainee's personal representative," the White House said at the time.
"The PRB assesses that information together with the detainee's testimony at the hearing, should he choose to participate, to determine whether continued detention remains necessary to address a continuing significant threat."
Time and time again, the Obama/Biden determination board was fatally mistaken about the detainees it chose to release. Nowhere is this more evident than in Kabul right now, where the new Taliban government is being led by Khairullah Khairkhwa, whom Obama and Biden freed in 2014.
In July of the same year, the Office of the Director of National Intelligence issued a report stating that of the 620 detainees transferred out of Guantanamo, nearly 1/3 had returned to warfare and terrorist activities.
Even though Khairkhwa had been classified as a "forever prisoner," i.e., too dangerous to be freed, Obama and Biden let Khairkhwa out anyway.
Khairkhwa joins a multitude of other former Guantanamo Bay detainees that are known to have returned to terrorist battlefields.
Fast forward to 2020, and the situation had grown even worse, according to a recently declassified report from the Office of the Director of National Intelligence. By Dec. 18, 2020, more than 200 former Guantanamo detainees had been confirmed to have returned to terrorism.
Another 151 were "still at large." In other words, more than half of the Guantanamo Bay prisoners released by Biden and Obama returned to evil terrorist activities.
But Joe Biden wants to finish the job he and Obama started, by closing Guantanamo Bay and releasing every Muslim militant held there!
With foolhardy Biden Middle East policies like this one (among many others), Israel has never been in more danger. We can help by demanding Congress take an immediate stand for Israel.
Don't let Joe Biden further endanger Israel and the world. Tell Congress they must act now!

THE DANGERS TO ISRAEL GROW DAILY.
Biden has abandoned Afghanistan, and now with the planned release of Guantanamo Bay prisoners, it is beginning to appear as if Biden is abandoning the entire Middle East—including Israel.
These freed Gitmo terrorists will have the full support and arsenal of Iran backing them ... and you can be sure those terror-generating skills and tools WILL be used against Israel.
We cannot allow Joe Biden to let even one more jihadi go free! Join me in demanding Congress put an immediate stop to Biden's insanity.
DON'T LET BIDEN CLOSE GITMO! Please take a moment right now to send a fax and sign our petition.
ISRAEL NEEDS US MORE THAN EVER.
The fight for Israel's future is growing more intense, and our work in Washington, D.C., and across the globe is becoming much more important. Please help us bless Israel by supporting our important work. Make your gift to defend Israel today.

Thank you for your love for Israel, prayers and thoughtful support!
Mat Staver, Chairman
Christians in Defense of Israel


P.S. Your generosity enables Christians in Defense of Israel to make a pro-Israel difference in the halls of power in Washington, D.C., the Middle East and throughout the world. Please stand with us to bless Israel by giving generously.
Make a gift to defend Israel! Select here.
P.P.S. Joe Biden is putting Israel and the entire world at risk by freeing Guantanamo Bay jihadis. We must STOP the Closing of Guantanamo Bay! Please send your faxes TODAY!


---
SOURCES:
Baker, Sam. 2021. "More than 200 Released Guantanamo Prisoners Have Returned to Terrorism." Mail Online. August 23, 2021. dailymail.co.uk/news/article-9918445/More-200-released-Guantanamo-prisoners-returned-terrorism.html.
Riechmann, Deb. (14 January 2015). "Recidivism rate for Guantanamo detainees in dispute". Pioneer Press. Minneapolis. Associated Press. Archived from the original on January 21, 2015. Retrieved 20 January 2015.