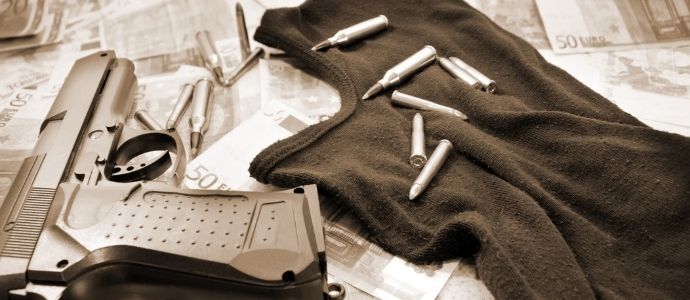 You Can't Negotiate with Terrorists
Just six months after the most pro-Israel administration in U.S. history left office, you and I are watching an implosion in U.S-Israel relations. Joe Biden is staffing his administration with enemies of Israel who are steering our nation away from our one true friend and ally in the Middle East and toward a catastrophe ... and now he's cozying up to Hamas!
We must stop this collision course for destruction that Biden has planned for Israel. You can help by sending and urgent fax now to all 535 members of Congress demanding they put a stop to Joe Biden's Hamas talks. Select here or the button below, then read on for the latest Biden staffer to be exposed. — Mat
Demand Congress STOP BIDEN's HAMAS TALKS! Select here or the button below.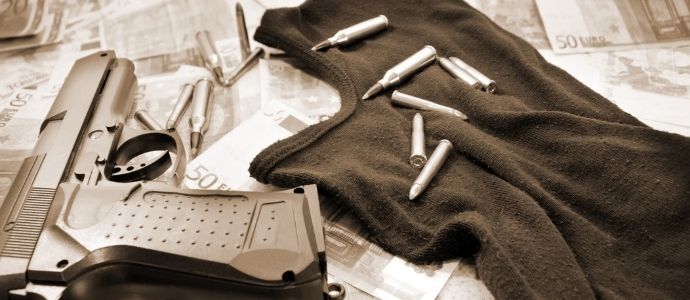 Not content to cozy up to Iran, Joe Biden is now consorting with another of Israel's deadliest enemies—HAMAS!
In May, Hamas hurled deadly rockets down on innocent Israelis for 11 straight days. The loss of life and livelihood during that time was staggering. But rather than punish or chastise the perpetrators, Biden wants to befriend them through "negotiations."
Any negotiation after HAMAS committed such horrific crimes against humanity is akin to giving bombs to terrorists. For whatever Hamas receives in Joe Biden's "talks," they can and will immediately use those resources to try to defeat and destroy Israel.
Send your STOP Negotiations with HAMAS fax to Congress now. Your support is crucial as we press against what is rapidly becoming the most anti-Israel administration in U.S. history.
There's an old saying in Washington, "Staff is policy," meaning the background of the staffer predicts the policies of his or her boss, the politician.
Robert Malley, the man leading the U.S. team negotiating with Iran in Vienna, is himself an apologist for Hamas. Malley grew up in a radical home. He also held a series of talks with Hamas in 2008. His father led Egypt's Communist Party, was a friend of terrorist Yasser Arafat and was an enemy of Israel.
Malley grew up in a home where Arafat, Fidel Castro and Leonid Brezhnev "were heroes ... and Israeli leaders were veritable demons," reports CAMERA, the Committee for Accuracy in Middle East Reporting and Analysis.
Further, Malley—who led negotiations on the first Iran nuclear deal, too—has a history, writes Lori Lowenthal Marcus, of "dissing Israel, snuggling up to Hamas, shielding Assad, and promoting the containment of a nuclear-armed Iran."
And Malley is just one of the Israel-haters we have exposed in this administration!
But I need YOUR help to expose this information to the world, and especially the United States Congress. That is why I'm asking you to join me in exposing the Biden team's anti-Israel initiatives—its demented attempt to renew the Iran nuclear deal and now, an under-the-covers effort to forge ties with Hamas—a terror group that makes Israel's annihilation its central aim.

Take a moment right now to send a fax to every member of Congress and DEMAND an end to the HAMAS talks. Select here or the button below.
Your generosity now makes it possible for our staff to stay on top of critical Israel issues like this one. Your donation today will make a real difference to help us mobilize more Americans on Israel's behalf.
Your gift will strengthen our voice on Capitol Hill at this critical time of great danger for the Jewish state. Please, make your best possible gift to support CIDI's vital mission TODAY.

Finally, as always, be in prayer for God's chosen people.
Sincerely,
Mat Staver
Chairman
Christians in Defense of Israel
P.S. Your generosity enables Christians in Defense of Israel to make a pro-Israel difference in the halls of power in Washington, D.C., the Middle East and throughout the world. Please stand with us to bless Israel by giving generously.
Make a gift to defend Israel in 2021! Select here.
P.P.S. Prefer a petition over fax? Select here.
Sources:
‌Lowenthal Marcus, Lori. 2015. Review of New US ISIS Czar Was Bumped from Obama Election Team as Too Pro-Terrorist | the Jewish Press - JewishPress.com | December 2, 2015. The Jewish Press. December 2, 2015. https://www.jewishpress.com/news/breaking-news/new-us-isis-czar-was-bumped-from-obama-election-team-as-too-pro-terrorist/2015/12/02/.
Safian, Alex. 2015. Review of Robert Malley and US Policy on Israel. CAMERA, March 11, 2015. https://www.camera.org/article/robert-malley-and-us-policy-on-israel/.