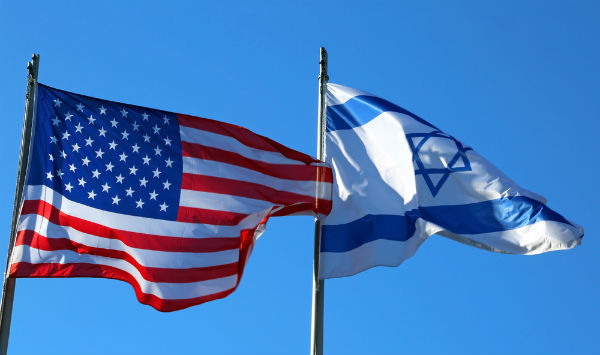 Biden's Middle East Plan Revealed—It's Not Good...
An alarming internal State Department memo reveals extreme danger ahead for Israel—and Joe Biden wants to pay for it with your tax dollars. Read on. - Mat
NO FUNDING FOR PALESTINIAN TERROR! Select here or the button below to send YOUR fax to Congress now!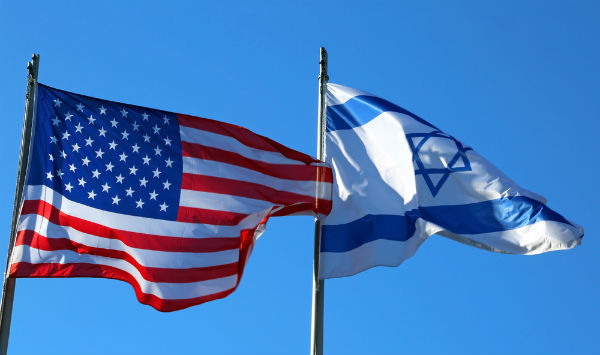 An internal State Department memo has been unveiled, sending a deep chill into U.S.-Israel relations. The memo maps out a dramatic reversal of President Trump's historic pro-Israel progress.
Worse, it's a recipe for terror. Title the "U.S.-Palestinian Reset and the Path Forward," the memo charts the Biden team's nightmare plan to undo Trump gains, including initiatives to:
Yank "Made in Israel" goods produced in Judea and Samaria, much of Jerusalem and the Golan Heights, forcing those Israeli products to carry labels that show "West Bank," possibly "Palestine," as the point of orig

in.

And why do this? It's simple—

the Biden administration rejects Israeli sovereignty in the West Bank

. That is land it deems "occupied" by Israel and the home of a future state of Palestine.
Please, send your fax NOW to the U.S. Congress. Tell them NO FUNDING FOR TERRORISTS! Select here or the button below.



Reinstate U.S. aid to UNRWA (U.N. Relief Works Agency). Before Trump cut all funding in 2018, the U.S. had poured $7 billion over almost 70 years into this pro-Palestinian money p

it.

Corrupt and bloated, UNRWA "supports anti-Israel propaganda

, perpetuates the plight of Palestinian refugees and encourages hate," Israel's then-Ambassador to the United Nations Danny Danon charged in 2018. Now Biden wants to reward UNRWA with millions of YOUR hard-earned tax dollars.
There is much more to this destructive pro-Palestinian plan, which I will further discuss in future emails. Meanwhile...
You and I need to make our voice heard immediately! Will you join me in calling on pro-Israel Senate leaders to block Biden's deranged plan to channel U.S. aid to the terror-funding Palestinian Authority?


And please make a much-needed, generous gift to take our pro-Israel mission forward. We exist to protect and defend the Jewish state by mobilizing the American public on its behalf.
God promised to bless those who bless Israel. We firmly believe that and want America to know God's blessing, not His curse.

You and I are standing at a crucial moment for Israel. Joe Biden is determined to erase nearly every pro-Israel move made by President Donald Trump. Meanwhile, Iran is determined to erase Israel from existence.

The fight for Israel is growing hotter, and our work in Washington, D.C., and across the globe is becoming more intense. Please help us bless Israel by supporting our important work. Make your gift to defend Israel today.

Thank you for your love for Israel, prayers and thoughtful support!
In His service,

Mat Staver
Chairman
Christians in Defense of Israel
P.S. Your generosity enables Christians in Defense of Israel to make a pro-Israel difference in the halls of power in Washington, D.C., the Middle East and throughout the world. Please stand with us to bless Israel by giving generously.

Make a gift to defend Israel! Select here.

P.P.S. Joe Biden is putting Israel at risk in the world's most dangerous neighborhood. We must STOP THE IRAN DEAL! Please, send your faxes TODAY!

Prefer a petition over a fax? Select here.