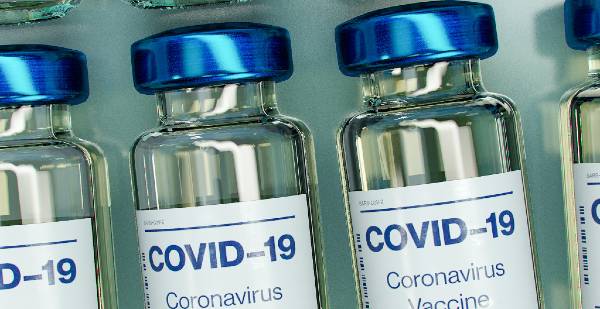 No Shopping, No Worship Without the Shot
Forget about buying your groceries in Israel if you don't get the rushed COVID vaccine. Israel's vaccine plan isn't technically a mandate, but in some places, it is becoming a mandate. Read on. – Mat
Sign the petition asking Prime Minister Netanyahu to STOP mandatory vaccinations. Select here or the button below.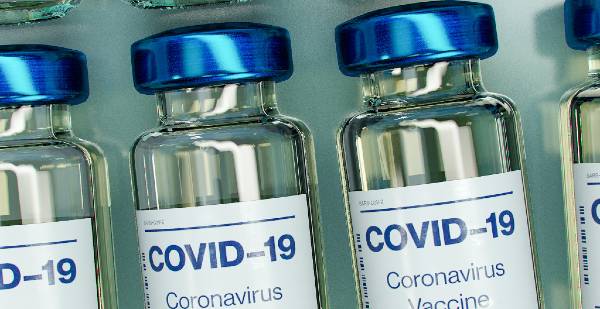 Mayor Moshe Kuninsky, Mayor of Carmiel, Israel, announced this week that businesses and stores may re-open, but only if owners and staff have received the new COVID vaccine. And that's not all -- ONLY patrons who have had the vaccine will be allowed to shop.
Not to be outdone, Jerusalem Mayor Moshe Lion told local residents they will not be allowed to attend religious services without the vaccine. "They are doing themselves a favor, they are not doing me a favor," Lion said in a Sunday call with local neighborhood leaders.
"If they do not want to be vaccinated, they will not be vaccinated, but they will not be allowed to enter hotels, they will not be allowed to enter mosques, they will not be allowed to enter schools, and then they will say: 'Why didn't you tell us?'"
We have already seen signs of this hardline approach among Israelis who, upon returning home from travel, were forced to quarantine in their homes. These quarantines have been so strict that residents are not allowed to leave their homes AT ALL – not even to take their trash out.
Instead, quarantined residents -- regardless of whether they have symptoms or test positive for COVID -- must rely on neighbors, family and friends to drop groceries at their doorsteps.
Israel is continuing with the two-week quarantines for anyone entering the country. And yes, those quarantines will continue to be just as strict, regardless of a person's COVID status. But anyone who refuses to get the effectively compulsory shot will be relegated to the very edge of society, making life difficult until one finally complies and takes the COVID shot.
Help Christians in Defense of Israel defend the Holy Land. Select here or the button below.


Make no mistake, the COVID vaccination in Israel IS, for all intents and purposes, becoming COMPULSORY. Sure, the government isn't going to throw the unvaccinated in jail... they will simply make it nearly impossible to navigate modern life without it.
Months ago, we sounded the alarm…
Several months ago, as vaccine talks began in earnest, we warned that the vaccine in Israel would likely be mandated. As one health expert expressed it, when outlining the plan to a Knesset committee, "...people will understand by themselves that the vaccine will return them to regular life and they'll vaccinate themselves, without our obligating them."
In other words, as Conservative Mike Cernovich put it, "Government won't force you to take vaccine. Amazon will. Airlines will. Banks will. You won't be able to buy, sell, or trade without the vaccine."


Israel's mass vaccination is not only a problem to residents, whom Pfizer is using as unwitting test subjects. And it is not only a problem for Christians and religious pilgrims, like our Covenant Journey students and other Christian pilgrims who will be banned from visiting the Holy Land.
Israel's mass vaccination program is a problem for the whole world.
Israel is being billed as the "model to the world" on how to implement the new COVID vaccines. Yet, these vaccines have been rushed to market an insane 7-10 years earlier than normal and without the proper safety testing.
An mRNA vaccine has NEVER been approved – in part because of the associated risks and failure. Moderna has NEVER obtained FDA approval for any drug. And no wonder; the company only began in 2010. The FDA approval is on an emergency basis. The FDA clearly states in its FAQ that there has been insufficient testing to know the side effects.
In fact, 85 to 93-plus percent of vaccines are rejected by the third round of testing due to life-threatening side effects.
The COVID vaccine never made it to third round testing before being released to the public. Therefore, the potential dangers of the COVID vaccine are completely unknown.
I hope you will join me in our special letter to Prime Minister Benjamin Netanyahu requesting Israel allow voluntary exemptions from its COVID vaccination program.
Sign the petition asking Prime Minister Netanyahu to STOP mandatory vaccinations.


The fact is, the COVID vaccines are untested and deadly. And there are scores of studies using other proven drugs to effectively treat COVID. If Israel continues to insist that all citizens and travelers be vaccinated, the Holy Land will be off limits for many Christians.
And, just as bad -- Israel's vaccination plan is being marketed as an example for the entire world to follow. Meaning that many countries, including the United States, will be pressured to adopt the same draconian controls that the Israeli government seems set on enforcing.
We have many battles before us, including fighting a new Iran Deal, a Palestinian state, working to end terror and to further promote peace in the Middle East.
Biden's new administration is making our work defending Israel tougher than ever. That's why I am so thankful for steadfast supporters like you! We cannot do this crucial work without YOU, and the Holy Land needs our support like never before. Please, make your best possible donation today.
Make a donation to support the work of Christians in Defense of Israel. Select here or the button below.


Please, pray for Israel and America, that sanity, safety and most especially FREEDOM return to both our lands.
"If my people, which are called by my name, shall humble themselves, and pray, and seek my face, and turn from their wicked ways; then will I hear from heaven, and will forgive their sin, and will heal their land" (2 Chronicles 7:14).
Mat Staver,
Chairman
Christians in Defense of Israel
P.S. Your generosity enables Christians in Defense of Israel to make a pro-Israel difference in the halls of power in Washington, DC, the Middle East and throughout the world. Please stand with us to bless Israel by giving generously.

Make a gift to defend Israel in 2021! Select here.

Sources:
Chi Heem Wong, Kien Wei Siah, Andrew W Lo. "Estimation of clinical trial success rates and related parameters." Biostatistics 20(2): April 2019, Pages 273-286. Published online: 31 January 2018. DOI: 10.1093/biostatistics/kxx069