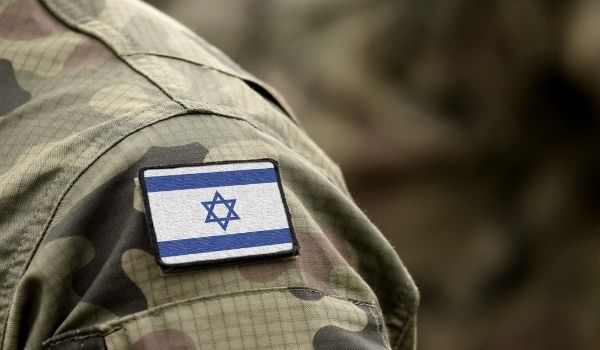 Israel Warns: Our Warplanes Reach Iran
Israel just put Joe Biden and Iran on notice, reminding the world that Israel's warplanes can reach everywhere in the Middle East—including Iran. Israel WILL NOT allow Iran to get a nuclear bomb. Read on for the news, but first sign our urgent petition! —Mat
Sign the HANDS-OFF ISRAEL petition! Select here or the button below.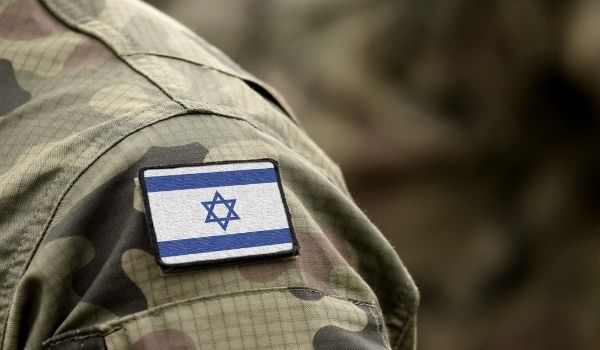 Joe Biden continues chasing the Ayatollah's robes trying to get a new Iran Deal.
But Iran has made clear it will not tolerate any further limitations to its nuclear program. The best the jihad-minded country is reportedly willing to offer is to stop retaliatory actions and violations.
Israel, for its part, does not consider itself bound by Joe Biden's folly. Israeli Intelligence Minister Eli Cohen warned, "A bad deal will send the region spiraling into war," when speaking to the press earlier this week.
"Anyone seeking short-term benefits should be mindful of the longer-term," Cohen continued. "Israel will not allow Iran to attain nuclear arms. Iran has no immunity anywhere. Our planes can reach everywhere in the Middle East—and certainly Iran."
In addition to denying Iran the means of enriching uranium and developing ballistic missiles, Iran must also be forced to stop "destabilizing other countries" through direct action or by indirectly funding terrorists.
Iran continues to insist its nuclear research is strictly peaceful. But such words are difficult to believe considering Iran's long record of terror. And they are impossible to believe considering Iran's recent attacks on Israel.
Despite Iran's long record, or even their current words, Joe Biden continues to try to appease Iran at the expense of Israel. We cannot let this happen!
It is obscene to think that America, the very country that helped re-establish Israel, is now actively working toward Israel's destruction. Help us stop this awful progression now, by signing our urgent petition.
Please sign our strategic HANDS-OFF ISRAEL petition TODAY. Simply select here or the button below.

On another note ... Israel's birthday is right around the corner!
May 13 will mark modern Israel's 73rd birthday! To help celebrate, I am delighted to make our best Israel materials available when you send a gift to support our vital work today.
Our 13-part original TV series, filmed on site, Why Israel Matters, and our beautiful full-color book by the same name are invaluable materials to deepen your understanding of Israel, so please do not wait. Select here or the button below to give now.

With your help, CIDI champions Israel's cause on Capitol Hill and mobilizes nationwide grassroots support for the Jewish state. But we can't do it without you. Thank you for your continued support for CIDI and Israel!
"Tremble, O earth, at the presence of the Lord, at the presence of the God of Jacob" (Psalm 114:7).
Mat Staver, Chairman
Christians in Defense of Israel


P.S. Your generosity enables Christians in Defense of Israel to make a pro-Israel difference in the halls of power in Washington, D.C., the Middle East and throughout the world. Please stand with us to bless Israel by giving generously.
P.P.S. Do not forget to sign the petition! Please select here to sign TODAY!
---
SOURCE: https://www.usnews.com/news/world/articles/2021-04-29/our-warplanes-can-reach-iran-israeli-minister-warns-amid-nuclear-talks