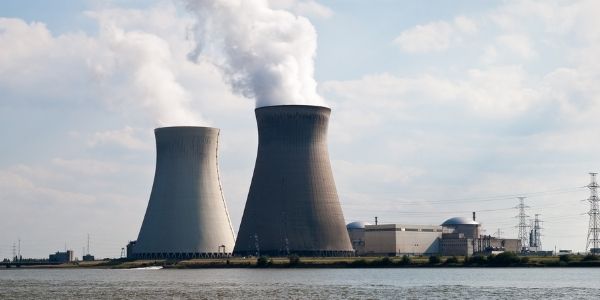 Israeli Nuclear Reactor Attacked
Syrian missiles, reportedly supplied by Iran, rained down on an Israeli facility Thursday as Joe Biden continues his Iranian appeasement campaign. Read on to learn what we must now do to protect Israel. — Mat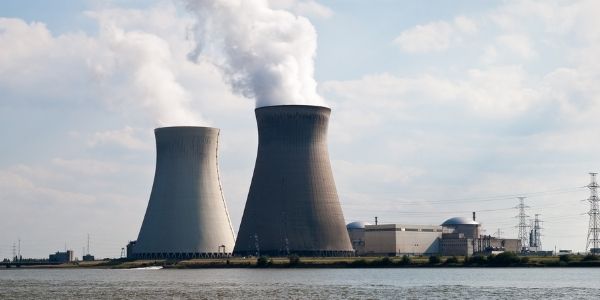 It is utterly absurd that Biden and his team think they can make a deal with Iran's mullahs. Their end game is to destroy Israel and establish global Muslim rule headquartered in Jerusalem. The ruler? Islam's messiah, the Imam Mahdi, who they think will return and impose Islam on humanity after more than 1,100 years in seclusion.

Yes, it's bizarre, but Iran's fanatical rulers are dead serious, which is why they will never give up their nuclear ambitions. It's also why Israeli Prime Minister Benjamin Netanyahu calls Iran a "messianic, apocalyptic regime."
And why Biden's bid to bring Iran to the table is a fool's errand—one that burdens our friend Israel and the Jewish people with an existential threat.
Netanyahu calls such a deal "worth less than nothing" and warns that a renewed agreement with Iran will "threaten us with annihilation."
Thursday, Iran seemed to make good on first steps toward that planned annihilation. Rockets, reportedly supplied by Iran, rained down on the Southern Israeli desert town of Negev on April 22.
Abraham spent time in the Negev, the Bible tells us, after he left Egypt. And during the Exodus, Moses sent 12 scouts into the Negev to assess the land and occupants. Settled by the tribe of Judah, the Negev remains an important outpost for reasons beyond the prophetic. The Negev also houses one of Israel's most top-secret nuclear facilities. And one of those Syrian-launched Iranian rockets fell dangerously close to that nuclear reactor.
By the grace of God, the missiles did not strike or damage the reactor. But they are a clear indication of Iran's continued aggressive posture.
In public comments last month, Netanyahu spoke with remarkable candor to his guest in Jerusalem, U.S. Secretary of Defense Lloyd Austin:
Iran has never given up its quest for nuclear weapons and the missiles to deliver them. I will never allow Iran to obtain the nuclear capability to carry out its genocidal goal of eliminating Israel.
Translated, if Biden reenters the Iran deal, Israel will have no choice but to take out the radical Islamic regime's nuclear installations buried deep underground—action that could turn the Middle East into an inferno.
And the world got a hint last month of what Israel is prepared to do.
Just as Iran ramped up its uranium enrichment using more advanced centrifuges, a large explosion hit the mullah's nuclear installation. Israel is widely suspected to have caused the blast that reportedly set Iran's nuclear ambitions back six months. That buys Israel time. But it doesn't eliminate the threat.
If Israel acts to destroy Iran's nuclear works completely, it can expect an unimaginable firestorm as Hezbollah, Iran's puppet in Lebanon, unleashes its arsenal of 150,000 missiles to rain down death and destruction across the Jewish state.
With more attacks coming from Iran and its proxies in Syria, Gaza and Yemen, you and I must speak up NOW!
Sign the petition and DEMAND a stop to Joe Biden's Iran appeasement campaign. Select here or the button below.

One of the best ways we can protect Israel is by educating people about Israel.
That is why I have asked our staff to make our best Israel education resources available to you. Our 13-part original TV series, filmed on site, Why Israel Matters, and our beautiful full-color book by the same name are invaluable materials, so please, do not wait. Select here or the button below to give now.

Finally, please keep both America and Israel in prayer. The battle before us may be arduous, but we know the Lord is our strong defender!
"The Lord is my strength and song, And He has become my salvation; He is my God, and I will praise Him; My father's God, and I will exalt Him" (Ex. 15:2).
Mat Staver
Chairman
Christians in Defense of Israel
P.S. Your generosity enables Christians in Defense of Israel to make a pro-Israel difference in the halls of power in Washington, D.C., the Middle East and throughout the world. Please stand with us to bless Israel by giving generously.

P.P.S. Do not forget to sign the petition! Please select here to sign TODAY!