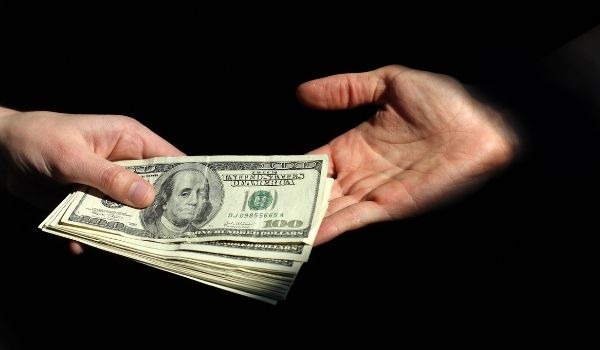 Your Tax Dollars Paying Terrorists
The Palestinian Authority has long used foreign aid to pay terrorists. But there are even more reasons not to fund the PA. Read on to learn the latest, but first take a moment to fax Congress. Tell them DON'T FUND TERROR – NO PAYMENTS FOR PALESTINE! Select here or the button below.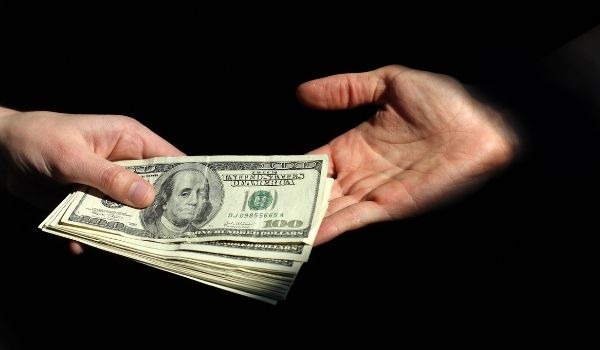 Earlier this week, I wrote to you about how the Palestinian Authority uses foreign aid to make lifetime jihad payments to terrorists who maim and kill Israelis. These horrific stories are sadly common, but there are three more things that make the Biden administration's determination to renew Palestinian aid profoundly disturbing and wrong. The organization Biden wants to fund also:
Is neck-deep in corruption.

Foments bitter resentment against Israel.

Makes the Jewish state's elimination its chief reason for existence.
Don't let Joe Biden fund Palestinian Terror. Send your fax now!
Palestinian corruption is epic. A former PA interior minister told a Kuwaiti newspaper in 2004 that 5 billion dollars in international aid had by that time "gone down the drain, and we don't know to where."
Today, Palestinian Authority President Mahmoud Abbas is said to be worth 100 million dollars and his family has allegedly piled up some 300 million. The actual amount could be much higher. A PA whistleblower charged last year that Abbas funnels aid money into secret accounts known only to Abbas and two close aides.
The Palestinian Authority demonizes Israel with venomous lies about the Jewish state through its newspapers, radio and television outlets. For example...
Abbas has called on terrorist "martyrs" to stop Jews, with their "filthy feet," from visiting Judaism's holiest site, the Temple Mount.

A Palestinian "military expert" featured on official Palestinian Authority TV declared that Israeli rabbis teach Jewish children to "kill everyone who is not Jewish."

An official PA TV children's show informed its young audience on International Children's Day that "

the occupation is deliberately killing the Palestinian children

."
Finally, the PA—which is supposedly Israel's "peace partner"—exists, in fact, to eliminate Israel. Abbas is both PA president and chairman of the PLO whose founding charter calls for "armed struggle" to "liberate Palestine." The charter proclaims the "national duty to repulse the Zionist, imperialist invasion from the great Arab homeland and to purge the Zionist presence from Palestine."
And that founding charter's claims to the contrary notwithstanding have never been altered. It is the vision that drives Palestinian leaders.
It's why Palestinian leaders have rejected every peace deal ever offered—including extraordinarily generous proposals that would have given them nearly all of the "West Bank"—biblical Judea and Samaria.
It's why the Palestinians fund terror, glorify suicide bombers and demonize the Jewish state with vile anti-Semitic lies. The truth is that Muslim Palestinian leaders don't want peace with Israel—they want Israel to be eliminated and replaced with "Palestine, from the river to the sea."
Despite that, Biden and his team are blindly forging ahead to give your tax dollars to Palestinians. They are brazenly ignoring the Palestinians' wretched anti-Israel record and rhetoric ... and pushing hard to give the PA millions in American tax dollars—including yours.
Which is why, again, I ask you to join me in pushing back harder. Stand with me in calling on key pro-Israel senators to block any resumption of U.S. aid to the terror-funding Palestinian Authority.
Please send your personalized NO U.S. TAX DOLLARS TO PALESTINIANS fax to Congress. Simply select here or the button below.

And please make a much-needed, generous gift to take our pro-Israel mission forward. We exist to protect and defend the Jewish state by mobilizing the American public on its behalf.
God promised to bless those who bless Israel. We firmly believe that and want America to know God's blessing ... not His curse.
You and I are standing at a crucial moment for Israel. Joe Biden is determined to erase nearly every pro-Israel move made by President Donald Trump.
Act now. Take a moment right now to fax Congress. Tell them to STOP FUNDING TERROR! NO PAYMENTS TO PALESTINE! Select here.
The fight for Israel is growing hotter and our work in Washington, D.C., and across the globe is growing more intense. Please, help us bless Israel by supporting our important work. Make your gift to defend Israel today.

Thank you for your love for Israel, prayers and thoughtful support!
In His Service,
Mat Staver
Chairman
Christians in Defense of Israel


P.S. Your generosity enables Christians in Defense of Israel to make a pro-Israel difference in the halls of power in Washington, D.C., the Middle East and throughout the world. Please stand with us to bless Israel by giving generously.
Make a gift to defend Israel! Select here.
P.P.S. Joe Biden is putting Israel at risk in the world's most dangerous neighborhood. And he continues to add anti-Israel bureaucrats to his administration, which is why you and I must speak up immediately. Please, send your faxes TODAY!
Prefer a petition over a fax? Select here.