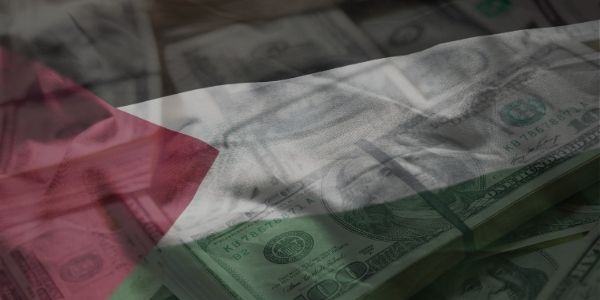 No Tax Dollars to Fund Terrorists
Joe Biden wants to send your hard-earned tax dollars to fund the Palestinian Authority—who, in turn, will use that money to fund terror. There is little time to stop Biden's devious anti-Israel funding plan. Please, take a moment right now to fax Congress.
Tell Congress—NO U.S. TAX DOLLARS TO PALESTINIANS!
Then keep reading for the latest news about this threat to Israel's security. —Mat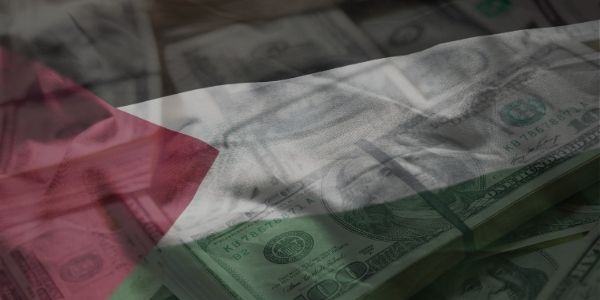 As you know, the deadline to file federal taxes is approaching. Guess what Joe Biden wants to do with your hard-earned tax dollars?
Unless stopped, he'll give them to the Palestinian Authority (PA)—the corrupt regime which rules the "West Bank" and sends hundreds of millions of dollars each year to terrorists who inflict pain and anguish on innocent Israelis.
Send YOUR URGENT FAX NOW! Tell Congress We Will Not Fund Terrorists! Select here or the button below!

President Donald Trump slashed U.S. Palestinian aid, but Biden is moving quickly to resume giving millions to fierce enemies of Israel who:
Hate the Jewish state and want it destroyed.

Pump out vile slanders and poisonous smears against Israel on Palestinian Authority newspapers, television and radio.

Celebrate acts of terror against Israel, naming streets and buildings for blood-soaked killers.

Pay millions to richly reward terrorists guilty of attacking, maiming and murdering Israelis ... and even Americans.
Biden is aggressively pushing an insane plan—one that is a direct threat to Israel.
But you can help stop it now by signing and returning the enclosed NO U.S. TAX DOLLARS TO PALESTINIANS Open Demand Letter. Here's why your signature is so urgently needed...
The Palestinian Authority now spends $350 million annually on its "pay-for-slay" rewards program. And it's "big business." Some 550 people work in the PA bureaucracies that dole out blood-money payments to some 12,000 Palestinian terrorists, as well as to the families of so-called "martyrs."
Now Biden wants to reward this criminal enterprise. Here's the kind of mayhem and human suffering Biden is about to enable if he succeeds....
In 2016, 17-year-old Palestinian Mohammed Tarayra snuck into the bedroom of a 13-year-old Israeli girl, Hallel Yaffa Ariel, stabbed her repeatedly and killed her. Just for good measure, this Muslim sadist turned her lifeless body over and stabbed her many times in her back. An Israeli security official shot and killed him.
The Palestinian Authority is rewarding Tarayra for his savage crime by giving his family money for life. They'll enjoy regular payments that exceed the average wages paid for honest labor in the Palestinian territories.
No U.S. TAX DOLLARS FOR PALESTINIAN TERRORISTS! Select here or the button below!

And here's something even more sickening: The Palestinian Authority and Hamas in Gaza idolize this bloody killer—and other terrorists like him.
"My son is a hero. He made me proud. My son died as a martyr defending Jerusalem and the Al-Aqsa Mosque," Tarayra's mother declared, according to a translation from Palestinian Media Watch.
Fatah, the militant Palestinian party PA President Mahmoud Abbas controls, glorified Tarayra, labeling him a "martyr"—the highest honor in Palestinian society.
Despite the PA's dreadful "money for murder" policy, Biden is determined to pour American aid dollars into PA accounts. If he succeeds, he will be in direct, open violation of federal law. Passed in 2018, the Taylor Force Act—named for an American killed by a Palestinian terrorist—prohibits U.S. aid to the Palestinian Authority if it funds terrorists.
But Biden and his team are determined to restart Palestinian aid. That is why I'm asking you to take action today.
Please take a moment right now to fax the United States Senate. Joe Biden may think he can hand our hard-earned tax dollars over to Palestinian murderers, but he can't do it without the consent of Congress. Please send your fax TODAY, before it is too late.
No funding for Palestinian Terror! Select here or the button below.

Please also consider donating to support Christians in Defense of Israel's vital mission. Your generosity equips Christians in Defense of Israel to do even more to safeguard and protect the Jewish state. When you give to CIDI you help us fight back against Biden's wrongheaded, anti-Israel moves and press for pro-Israel legislation in Congress.
Select here to make your best possible gift TODAY!
Thank you for your love for Israel, your prayers and thoughtful support!
In His service,
Mat Staver
Chairman
Christians in Defense of Israel
P.S. Your generosity enables Christians in Defense of Israel to make a pro-Israel difference in the halls of power in Washington, D.C., the Middle East and throughout the world. Please stand with us to bless Israel by giving generously. Make a gift to defend Israel! Select here.
P.P.S. Joe Biden is trying to send YOUR hard-earned dollars to fund terrorists surrounding Israel, which is why you and I must speak up immediately. Please, send your faxes TODAY!
Prefer a petition over a fax? Select here.