Closing the Holy Land?
Israel is implementing rules that will effectively stop many Christians from visiting the Holy Land. As someone who leads groups to Israel, I am hearing from many people who insist that if Israel implements a "VAX to ENTER" policy they will not travel to Israel. But there's something you and I can do . . . -Mat
Don't let Israel shut out Christians - select here or the button below.


The past year has been chaotic, to say the least. But I'm sorry to say that the turmoil is not yet over. You and I now face a new and extreme threat to freedom and travel.
Worst of all, this new threat comes from Israel—America's close ally and a beacon of freedom and civil liberty in the Middle East.
It all stems from an untested vaccine that has many saying, "No way!" And many of my Israeli friends object to the rushed vaccine, too.
Don't let Israel shut out Christians - select here.
In fact, a large percentage of Israelis say they are not willing to take the vaccine, according to one poll. But I regret to say that many of Israel's leaders do not understand the opposition against the ultra-rushed COVID vaccines.
In its unprecedented drive to allay China virus fears, Israel is now following the Chinese Communist Party's vaccine travel policies. The Israeli rule will require anyone, including Christians on religious pilgrimages, to have proof of a vaccine.
Travelers who have not been vaccinated will not be admitted into the country and/or will have to self-quarantine for 14 days!
This severe policy is a serious problem for the over 1 million American travelers who visit Israel each year. Studies show that most tourists in Israel are Christians visiting holy sites. You and I must make our concerns known to Prime Minister Netanyahu and other Israeli leaders. That is why I'm asking you to act now . . .
Will you sign our letter to the Prime Minister urging him to "please reconsider plans to make vaccinations mandatory for travelers entering your nation?"
It's urgent that you respond immediately so that our collective voice reaches Israeli leaders before this misguided policy becomes entrenched. Along with your signed petition, your much-needed generous gift will take our work on Israel's behalf forward at a time when the Jewish state needs friends like you and me.
Prime Minister Netanyahu is a great leader and someone I admire. But he announced in December that his government is developing "a green passport plan by which whoever receives a vaccine will be able to show a card or an app that will enable them to enter events, malls, facilities and all kinds of services."
Israelis who refuse the vaccine will be denied access—as will Christian pilgrims from the U.S. and elsewhere.
And that will send an unmistakable message. As one health expert expressed it when outlining this green passport plan to a Knesset committee: "People will understand by themselves that the vaccine will return them to regular life and they'll vaccinate themselves, without our obligating them."
Conservative Mike Cernovich got it right when he said, "Government won't force you to take vaccine. Amazon will. Airlines will. Banks will. You won't be able to buy, sell, or trade without the vaccine."
My friend, this ban on buying and selling sounds like it could be right out of the Book of Revelation. Sadly, it is also from the playbook of Communist China.
And by implementing this policy, Israel, I regret to say, is preventing many people from visiting the Holy Land. While I understand that Israel is a sovereign nation, it is also the birthplace of Christianity.
Israeli leaders must hear from you now. This policy will be disastrous!
Sign the petition that we will circulate to Israeli leaders, including Prime Minister Netanyahu. As you do, I ask you to make a much-needed gift to help Christians in Defense of Israel fight for Israel in Washington and across America.
It's critical that you and I speak out now. If Israel—a leading democratic nation— mandates the vaccine for foreign nationals who arrive on its soil, it will create a dangerous precedent that other nations—even America—may follow. Please, select here or the button below to make your voice heard, now!

Finally, please continue to pray for both Israel and America. If there is one thing the world needs now, it is the fervent prayers of God's people!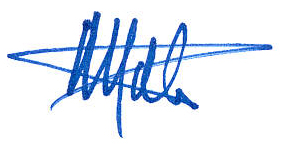 Mat Staver
Chairman


P.S. Christians in Defense of Israel works hard in the halls of power in Washington, DC, the Middle East and throughout the world to defend the nation of Israel. Please be a part of our blessing to Israel today by giving generously.