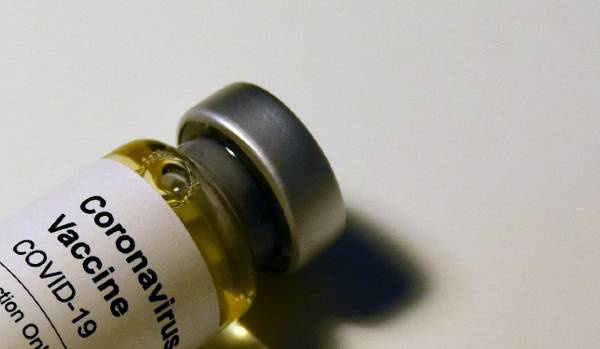 No Vaccine, No Holy Land Visit
Israeli vaccination plan: You won't be able to buy, sell, trade or travel without the vaccine. Read on to learn what is coming, and how it may shut American Christians out of Israel. -Mat
Don't let Israel shut down Christian tourism - select here or the button below.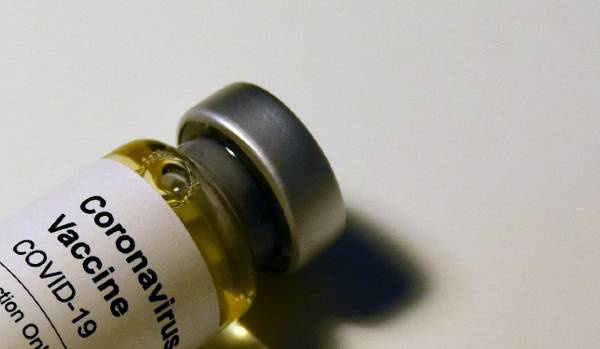 Israel has closed its borders to all international travelers and non-full-time residents. And as of Sunday, full-time residents are restricted from traveling more than one kilometer (0.62 miles) from their homes.
Over 300 "checkpoints" have been established on highways and thoroughfares to perform random compliance checks. Tens of thousands of fines, mostly for refusal to wear masks, have already been issued to Israeli citizens.
Now, the Israeli government has announced it is issuing "Green Passports" to be used when Israel re-opens. Similar to Communist China's COVID tracking app, this new Israeli Health Passport will display a "green status" to all who have received both doses of the rushed COVID vaccine.
Don't let Israel shut down Christian tourism - select here or the button below.
"Whoever is vaccinated will automatically receive 'green status,'" said Sheba Medical Center Chief Medical Officer, Dr. Eyal Zimlichman. "Therefore, you may vaccinate, and receive Green Status to go freely in all the green zones: They'll open for you cultural events, they'll open to you the shopping malls, hotels, and restaurants."
Surveys show that 50-75% of Israelis plan on refusing the COVID vaccine over safety fears. And those fears may be well founded, as multiple elderly people worldwide have dropped dead within hours of taking the largely untested vaccine.
Many Israeli Christians, Jews, and Arabs also plan to reject the vaccine, and that presents a problem the Israeli leadership may not have considered adequately.
In addition to safety and religious concerns, many also object to the use of aborted baby cell lines in many of the vaccines and the use of mRNA. For many, the very idea of injecting the cells of a murdered child into their bodies is a horror too great to contemplate, let alone accept.
Two elderly Israeli men died shortly after taking the COVID vaccine the first two days of this week. There has not been sufficient time to test the vaccine on a wide variety of conditions and ages. There are also reports of others dying around the world shortly after taking the vaccine.
In America, a hospital set up a press conference to demonstrate the vaccine on a nurse. After the nurse was injected and while addressing the media, she passed out with the cameras rolling. It was a PR disaster.
Israel's leaders must hear from you now. This policy would be disastrous. Sign the petition that we will circulate to Israeli leaders.
Should Israel continue to move forward with this plan, visits to most holy sites will be closed to Christians and even Israeli residents who refuse the vaccine. Religious pilgrimages to the Holy Land will be nearly impossible for those unwilling to accept the COVID vaccine.
Today, will you please take a moment to co-sign the personal letter I have written to Israeli Prime Minister Benjamin Netanyahu, respectfully requesting that Israel reconsider this drastic policy? While respecting the right of Israel to manage the country, I am requesting that Israel provide a medical and religious exemption to the vaccine.
No matter where you stand on the vaccine, the fact remains that there are serious health concerns with any of the vaccines due to the lack of proper testing. Before being offered to the public, vaccines typically go through five or more years of testing.
As you know, CIDI has an excellent relationship with the Prime Minister and other top Israeli officials as a result of our tireless work to defend Israel. I believe the Prime Minister will take our request to heart – but I need you to join me in signing TODAY!
Sign the petition that we will circulate to Israeli leaders.
This past year alone, your generous support has allowed CIDI to participate in the Abraham Accords, fight for Israel in Congress, and lend support to the Trump Administration's ground-breaking efforts to achieve peace in the Middle East.
Won't you prayerfully consider sending CIDI a tax-deductible year-end donation? Select here or the button below to help fund CIDI's important work defending Israel in 2021!

Finally, please be in prayer for Israel, America and the world. We face great challenges in the year to come, but we know our Lord is greater than anyone or anything that might come against His chosen people.
God bless you and your family throughout the New Year!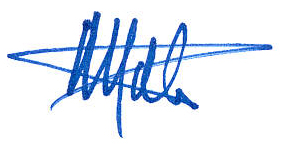 Mat Staver
Chairman


P.S. Christians in Defense of Israel works hard in the halls of power in Washington, DC, the Middle East and throughout the nation to defend the nation of Israel. Please be a part of our blessing to Israel today by giving generously.