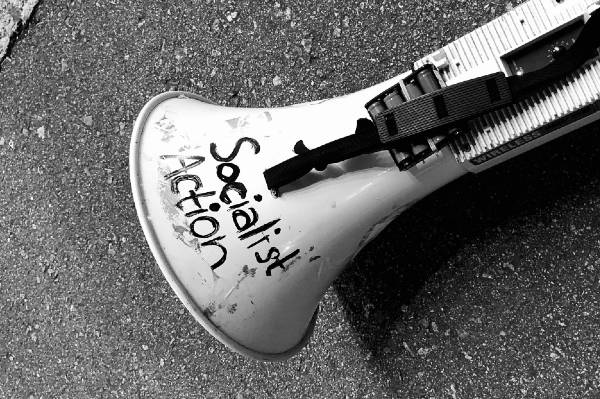 Anti-Semitic Socialists Running the Democratic Party
Alexandria Ocasio-Cortez and her anti-Semitic "squad" now run the House floor, says one leading congressman. Read on to learn how this will affect Israel in 2021 and beyond.
Defend Israel NOW as God's chosen people enter a dangerous and uncertain time. Help CIDI counter the rising power of anti-Semitic bigotry! – Select here or the button below.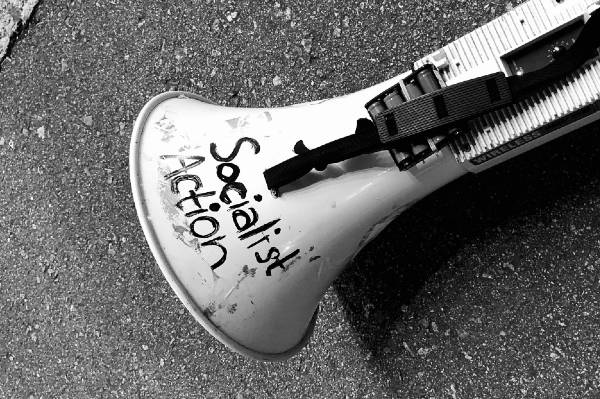 The FBI reports that anti-Semitic hate crimes have risen over 50% in the last few years, and one reason is the hate spewed by House Democrats' apparent new power center, Alexandria Ocasio-Cortez and her band of anti-Israel "Democratic Socialists."
House Minority Leader Kevin McCarthy took to the airwaves recently to sound an alarm. Apparently, AOC and her "squad," featuring radical progressive Israel-haters Rashida Tlaib and Ilhan Omar, have effectively highjacked the Democrat Party.
"She runs the floor," says Minority Leader McCarthy. "That wing of the party, the socialist wing of the party, are the new power of the Democratic Party."

McCarthy went on to reveal that AOC and her squad are "by far" more powerful than Speaker of the House Nancy Pelosi. "Legislation on the floor couldn't be passed unless AOC agreed with it," says McCarthy, commenting on the apparent difficulties Pelosi and less radical House Democrats had in corralling their own party around votes.
This new development is one reason CIDI's advocacy for Israel and the Jewish people is going to be more important than ever as the 117th Congress is set in place. The fact is Israel is going to be subjected to more anti-Semitic policies with "the squad" setting congressional agendas in the next Congress.
Defend Israel NOW as God's chosen people enter a dangerous and uncertain time. Help CIDI counter the rising power of anti-Semitic bigotry! – Select here or the button below.

Leaked commentary from longstanding centrist House Democrats, like Rep. William Lacy Clay of Missouri, tried to warn the party earlier this year. In July, Clay blasted AOC's "squad" for "causing a civil war within the party."
"Their ignorance is beyond belief," said Clay, referring to the entire squad before referring specifically to AOC and her Chief of Staff as "juvenile."
If only someone would have heeded Rep. Clay's warnings back in July. Fast forward to the fall, and it is evident that McCarthy is right – AOC and her squad have pushed the House Democrat Progressive Caucus to even more far-left extremes, turning it into an overtly Marxist machine.
This sets up an incredibly dangerous situation for Israel, as each of the members of AOC's squad have repeatedly spewed anti-Jewish hatred and anti-Israel lies. From accusing Israelis of murdering children, to promoting conspiracy theories insinuating that Jews run the world, AOC and her followers have a long record of anti-Semitic bigotry. The statements below are just a tiny sample of trope these women continue to spew...
Defend Israel NOW as God's chosen people enter a dangerous and uncertain time. Help CIDI counter the rising power of anti-Semitic bigotry! – Select here or the button below.

Rep. Tlaib has frequently demanded a "one-state solution," whereby Israel is wiped off the map and all territories handed over to the Palestinians.
Rep. Omar in 2012 claimed, "Israel has hypnotized the world." Omar also happens to hold a seat on the powerful House Foreign Affairs Committee, which has a direct role in deciding Israeli relations.
AOC, when asked about Omar's anti-Semitism, stated she was "proud" of the Somali refugee turned anti-American congresswoman, brushing off the numerous viciously anti-Semitic tweets that litter Omar's social media accounts.
As a whole, AOC's squad, and the Progressive Caucus they now lead, are steadfastly committed to the Boycott, Divest, and Sanction Israel movement. BDS, as you know, seeks to impoverish Israeli citizens until Israel relinquishes its God-given, lawful right to its own land.
And now it would appear that even Nancy Pelosi has fallen to AOC's remarkable and dangerous social media-driven influence. As a result, we can expect the upcoming legislative agenda to be full of anti-Israel priorities and aid cuts, designed to weaken Israel.
As AOC and her self-proclaimed "Democratic Socialists" continue to rise in power, Israel's security is at heightened risk. America simply cannot abandon our allies in the Holy Land. As believers, we know God expects us to bless Israel. And Christians in Defense of Israel continues to aggressively fight anti-Semitism, both in Washington D.C. and internationally.
In the new year, supporting Israel will be more important than ever. Can I count on you to financially support our critical work at this time? As a donor funded organization, we need your help as never before. We need to ensure we are fully funded for the escalating fight just ahead.
Christians in Defense of Israel fights in the halls of Congress, at the White House, and in Israel for the continued safety, protection, and close relations with Israel and the Jewish people. Our Covenant Journey program also promotes Israel by giving young Christian leaders and others the opportunity to tour the Holy Land... which inspires a passion that stays in their hearts forever. Many of our Covenant Journey alumni now bring their love for Israel to careers in government, aerospace, defense and corporate industry, where Israeli relations are critical to the Holy Land's security and safety. One of our alumni even teaches Israeli pilots how to fly the F-35 stealth jet!
And now is the time to give because the politically unstable situation in America and the Middle East is an opportune time for Israel-haters to increase pressure for America to cut support for our best ally in the Middle East.
Won't you help us with a special gift at this crucial time? Select here or the button below.

Please, make your most generous donation today, so that we can continue to defend Israel and bless God's chosen people. It's vitally important that we do – both for Israel's sake and America's!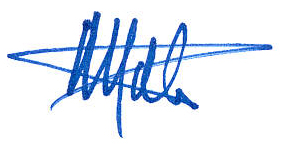 Mat Staver
Chairman


P.S. Christians in Defense of Israel works hard in the halls of power in Washington, DC, the Middle East and throughout the world to defend the nation of Israel. Please be a part of our blessing to Israel today by giving generously. Simply select here.