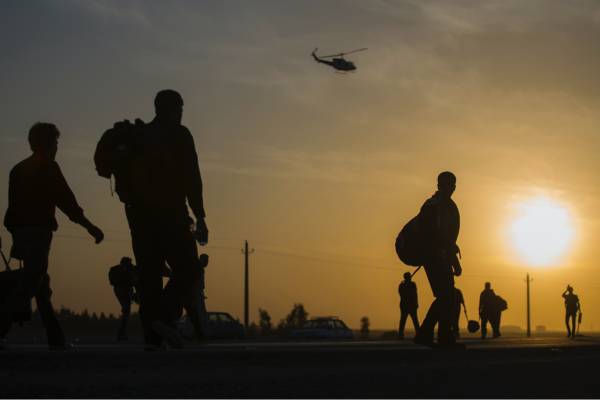 Iran Escalates Tension in the Middle East
Iran is escalating tensions in the Middle East. Their ultimate target, of course, is Israel. Will the Abraham Accords hold, or will Israel be surrounded by enemies once again? Read on. -Mat
Stand Firm Mr. President!
Sign our letter to President Trump NOW! - Select here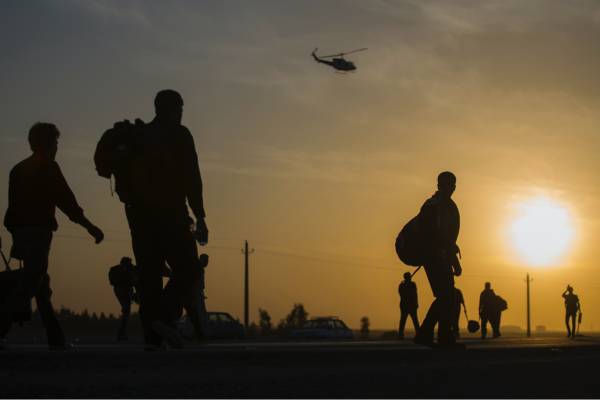 Iran is making much hay out of the election confusion in America and is using it to escalate tensions in the Middle East. Seeking to undo President Trump's Iran arms embargo, Iranian war ministers are rattling their sabers and threatening to eliminate Israel once and for all.
Upon news of the contested election in the U.S., Iran refreshed efforts to push its anti-Israel agenda.
In statements made to Iran's national media, Iranian President Hassan Rouhani made clear he believes Joe Biden will reinstate the Obama/Biden Iran Deal which delivered billions of dollars in American cash to the terror regime, while also enabling Iran's nuclear program to move forward.
Stand Firm Mr. President!
Sign our letter to President Trump NOW! - Select here

President Hassan Rouhani, who is apparently under the misconception that Joe Biden has been certified as the president-elect, told Iran's national news that he expects former Vice President Joe Biden to "correct" President Trump's "false approach toward Iran in the past three years."
President Donald Trump wisely pulled the U.S. out of Obama's and Biden's disastrous Iran Deal in 2018, while reimposing multiple rounds of sanctions against the terrorist nation, something Rouhandi calls "economic terrorism."
But the real terrorists in the picture is the Iranian regime, which funds and supports Hamas and numerous other anti-Israel jihadi organizations. And of course, Iran continues to declare that America and Israel are the "Great Satan and Little Satan" in this world, which must be wiped off the face of the map entirely.
Just this summer, the Pentagon released information revealing that while claiming "peace," Iran has developed armed underground cities in preparation for war. A Pentagon spokesperson told reporters that "Iran claims to want good relations with its neighbors, yet it continues to threaten them with even greater levels of violence."
Israeli Settlement Minister Tzachi Hanegbi confirms that any return to an Iran deal would force Israel into war.
Stand Firm Mr. President!
Sign our letter to President Trump NOW! - Select here

A top research associate for the Middle East Security Program, Kaleigh Thomas, says that Iranians are increasing tensions in the Middle East to force the United States into backing down.
"I think we are seeing a game of brinkmanship," said Thomas prior to the U.S. Presidential election. "Currently, the Trump administration has maintained and, as much as you can increase maximum pressure, has continued to put pressure on Iran and to bring them to the negotiation table where Iran is in the weaker position."
"Iran similarly has increased its aggression in the region as it wants to build leverage in any future negotiations…. Iranians are looking to make sure that when they do go back to the negotiation table, they are coming to that table from a position of strength" said Thomas. "And the way they achieve that is through this regional aggression which puts pressure on the US to reduce tensions."
Iran views the historic Middle East Peace agreements, known as the Abraham Accords, as part of those "U.S. tensions." As Iran rattles its sabers, and the rest of the Middle East is on edge, many are wondering if the Abraham Accords will hold.
Now, more than ever, we need to remind President Trump to keep and maintain a STRONG STAND supporting Israel.
Christians in Defense of Israel continues to fight for the Israelis in the halls of Congress, the West Wing of the White House and around the world. Won't you please generously support our efforts today, and sign our special letter to President Trump?
Please, sign our letter now asking President Trump to STAND STRONG ON ISRAEL!
Stand Firm Mr. President!
Sign our letter to President Trump NOW! - Select here

Finally, please be in prayer for our friends in Israel and all the Middle East. They are living in dangerous times, indeed.
"Whoever blesses Israel will be blessed, and whoever curses Israel will be cursed" Numbers 24:9.
For Israel,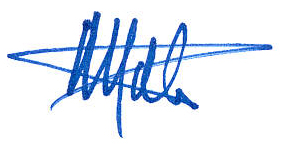 Mat Staver
Chairman


P.S. Christians in Defense of Israel works hard in the halls of power in Washington, DC, the Middle East and throughout the world to defend the nation of Israel. Please be a part of our blessing to Israel today by giving generously. Simply select here.