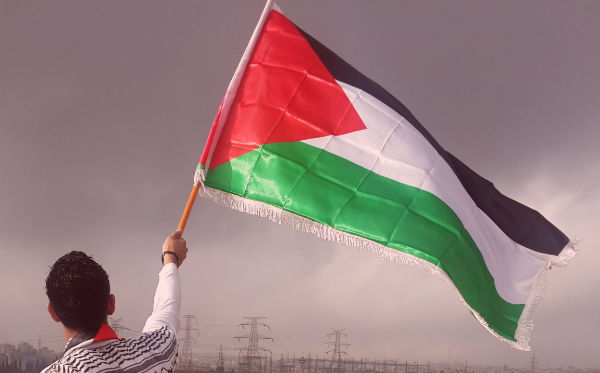 Palestinian Authority Celebrates Biden's Plan to Destroy the Peace Deal
Joe Biden's attempt to convince America that HE, not Donald J. Trump, is now in charge is extremely dangerous to Middle East foreign policy. Read on. -Mat
Stand Firm Mr. President! Sign our letter to President Trump NOW! - Select here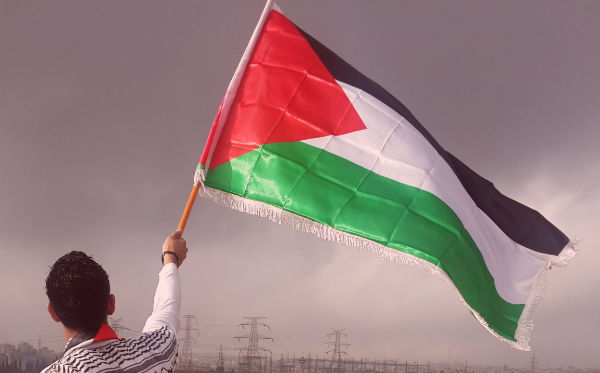 The Palestinian Authority apparently has as little understanding of American elections as they do the concept of peace, which their celebrations over the U.S. presidential election prove. And no wonder, since former Vice President Joe Biden is apparently just as confused.
Joe Biden has been taking a victory lap, claiming he has won the U.S. presidential election. But this election is far from over. Only the General Services Administration (GSA) approves the transition of presidential power.
Monday morning, a GSA spokesperson told news media that Joe Biden HAS NOT been certified as the winner of the 2020 election.
Stand Firm Mr. President! Sign our letter to President Trump NOW! - Select here

But that did not stop the Biden campaign from inventing a new, official- looking seal claiming to be the "Office of the Vice President Elect."
Unfortunately for Biden, there is no such office, nor is there any such official seal generated by the U.S. Government.
And while Biden continues to hold press conferences and word his statements carefully to imply he is already acting as president, his actions are nothing more than a misguided usurpation of power.
Having personal experience litigating election fraud in the 2000 Bush v. Gore contest and having reviewed many of the accounts of current vote "irregularities" in multiple states, I can say for certain this election is far from over.
Biden's actions put Israel in IMMEDIATE DANGER.
Biden's "pretend presidency" is causing alarm in Israel, while simultaneously causing glee among Palestinians and the leadership of Iran because they believe Joe Biden is poised to undo the Abraham Accords, give all of Judea and Samaria to the Palestinians and go back to the dangerous Iran Deal.
Palestinians reportedly danced in the streets this week, burning effigies of Trump as well as destroying cardboard effigies of the Peace Deal.
Exiled Fatah Mohammed Dahlan cheered Biden's "victory" as "a positive development which will put an end to the many dangers of the Trump-Netanyahu alliance to the Palestinian cause." Dahlan also stated that Joe Biden had personally promised to undo Abraham Accords' provisions which limit Palestinian power.
Stand Firm Mr. President! Sign our letter to President Trump NOW! - Select here

Hamas terror chief Ismail Haniyeh also weighed in, ironically calling Trump an "extremist" while celebrating the U.S. President's supposed defeat. "Our Palestinian people have suffered in prior decades from the bias of American Administrations in favor of the occupation, and the Trump Administration was the most extremist when it came to supporting the occupation over the national rights of the Palestinian people."
Haniyeh, as you may recall, has spent years ruling the Gaza-based terror group that seeks to eliminate Israel from the face of the world.
Joe Biden's attempted deception of the American people is causing extreme danger in the Middle East. But Donald J. Trump remains in the Oval Office as the rightful President of the United States. It is therefore IMPERATIVE that the Trump administration take a strong stand NOW defending the Abraham Accords and peace in the Middle East.
Our legal team is now working to make sure this election process is fair and transparent. Our future depends on it. That is why we are now directly involved. And we need your help to be successful.
Pray for our legal team and support us with your contribution. We are fighting for you, for Israel and for America.
A case pending at the Supreme Court could drastically change this election. There are several state and federal lawsuits, criminal charges and now the Department of Justice is involved. There will be recounts, audits and litigation before this election is certified. This election is far from over.
In addition to your prayers and donation, I am also asking that you sign a petition to President Trump to encourage him to fight for a fair election process.
Will you please take a moment RIGHT NOW to sign our special petition to President Trump, asking him to stand firm on Middle East peace?
He needs to hear from you NOW, more than ever.
Stand Firm Mr. President! Sign our letter to President Trump NOW! - Select here

Pray for America. And help us keep her strong and free!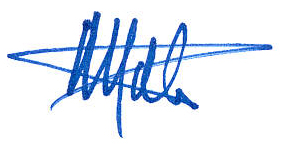 Mat Staver
Chairman


P.S. With your help, Christians in Defense of Israel fights back against attempts to demonize the Jewish state. But we can't do it without you. Will you make a generous and much-needed donation today?