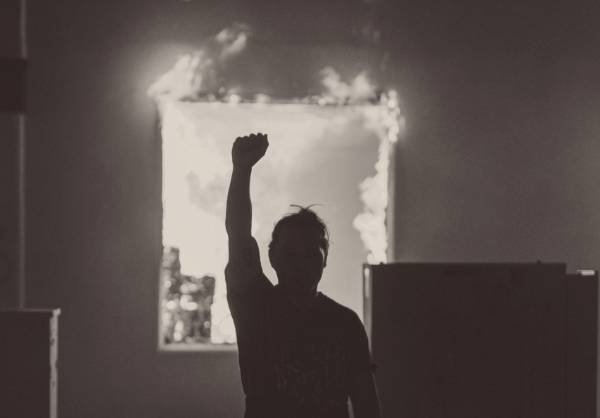 Maduro, Castro, and BLM
More information is coming out about the radical revolutionaries running the BLM organization. This information sheds new light on the self-described "trained Marxists" at BLM...and how they intend to use that training. Read on. - Mat
TELL CONGRESS - INVESTIGATE BLM INC. TODAY! - SELECT HERE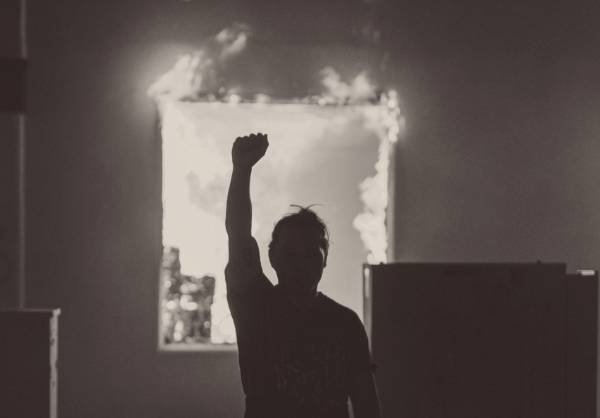 In my previous emails, I've exposed BLM founders Patrisse Kahn-Cullors, Alicia Garza and Opal Tometi as the violently, anti-Semitic revolutionaries they are. Though they are of African descent, evidence is mounting that BLM has little interest in saving black lives. Instead, the organization that has led months of violent rampages; smashing, looting, and burning American cities from coast to coast, is focused on nothing short of revolution – both here and in Israel.

Patrisse Kahn-Cullors has proudly and repeatedly told any outlet that would listen that she and her fellow founders are "trained Marxists". But while some dismiss her claims as hyperbole, the actions of Cullors and her BLM cohorts reveal the truth.
In 2015, Opal Tometi met with Venezuelan dictator Nicolás Maduro. Post meeting, Tometi penned a scathing rebuke of anyone who dared deride the Bolivarian Republic of Venezuela's new ruler.
"In these last 17 years, we have witnessed the Bolivarian Revolution champion participatory democracy and construct a fair, transparent election system recognized as among the best in the world ... We have seen the most marginalized sectors of Venezuela transform into active citizens in collaboration with a government that has responded to their needs and aspirations."
Tometi's piece, posted to an online news outlet, claimed nearly every aspect of Venezuelan society - from education, to medicine, to general freedom -were far advanced compared to America. Tometi chose not to mention that under Maduro's brutal rule, rats had become the main source of Venezuelan meat…before even all the rats were eaten by the starving people. Tometi also failed to mention that racism against Jews is a government operation in Venezuela, led by Maduro who is himself a Holocaust denier.
TELL CONGRESS - INVESTIGATE BLM INC. TODAY! - SELECT HERE

But BLM's Marxist affections are not reserved solely for Nicolás Maduro. When Communist Cuban leader Fidel Castro died, BLM issued an obituarial love letter to the fallen Marxist, saying:
"We are feeling many things as we awaken to a world without Fidel Castro. There is an overwhelming sense of loss, complicated by fear and anxiety...With Fidel's passing there is one more lesson that stands paramount: when we are rooted in collective vision when we bind ourselves together around quests for infinite freedom of the body and the soul, we will be victorious. As Fidel ascends to the realm of the ancestors, we summon his guidance, strength, and power [a reference to Cullors' West African Occult practice of summoning the dead], as we recommit ourselves to the struggle for universal freedom. Fidel Vive!"
You might recall that Fidel Castro was a vehement Israel hater, with deep affinity and ties to the PLO.
But the closing to the BLM Castro obituary tells us exactly what Patrisse Cullors, Alicia Garza and Opal Tometi have been planning for years.
"Revolution is continuous and is won first in the hearts and minds of the people and is continually shaped and reshaped by the collective. No single revolutionary ever wins or even begins the revolution. The revolution begins only when the whole is fully bought in and committed to it. And it is never over."
For months, BLM has been fanning the flames of revolution. Time after time, BLM has chosen Jews and Israel to be the tinder for those flames. Almost since its 2013 inception, BLM, its leaders and its members have hurled anti-Jewish slurs, targeted Jewish neighborhoods for looting and vandalism, while unabashedly calling for the destruction of both America and Israel. They've even plotted with PLO operatives, meeting with them in America as well as the Holy Land.
The battle for the soul of Israel and America is one, and CIDI remains steady at the helm. But we need YOUR help to keep these truths and this ministry running. Please, fax TODAY demanding Congress investigate BLM and their truly terroristic associations and intentions.
TELL CONGRESS - INVESTIGATE BLM INC. TODAY! - SELECT HERE

Finally, please pray for the souls and organizations being led astray by Marxists trying to erase God from American culture and destroy our country. Please also pray for CIDI to be able to continue exposing the truth about the threats to God's people in Israel, in America and throughout His world.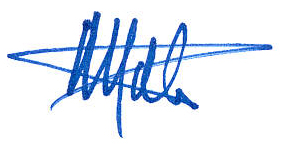 Mat Staver
Chairman


P.S. With your help, Christians in Defense of Israel fights back against attempts to demonize the Jewish state. But we can't do it without you. Will you make a generous and much-needed donation today?
P.P.S. Prefer a petition? Select here.