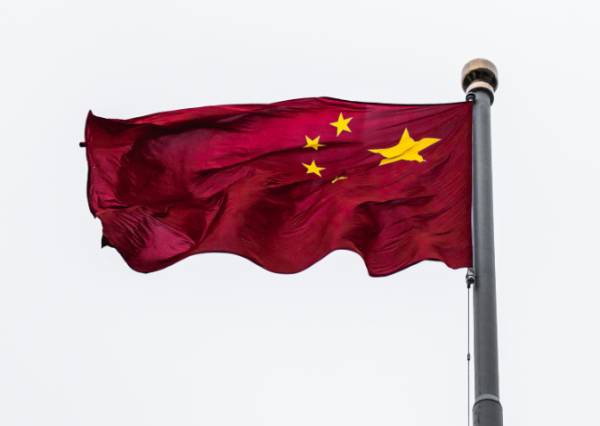 BLM Funder Exposed—the CCP!
It turns out the Chinese Communist Party is one of BLM's funders – and the radical group's leaders aren't even bothering to hide it. Read on to learn what we can do to stop the Marxist, anti-Semitic scourge infecting America. -Mat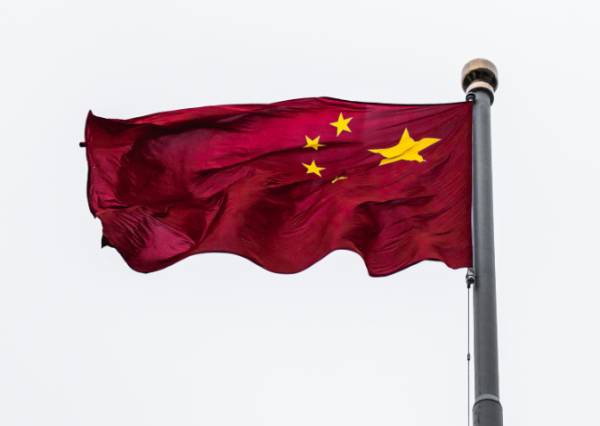 My recent emails to you have focused heavily on Patrisse Cullors, co-founder of BLM, and her use of the occult to conduct spiritual warfare against the United States. As you may recall, Ms. Cullors has repeatedly bragged that she and BLM co-founder Alicia Garza are "trained Marxists."
Although BLM got much of their "Marxist training" from American domestic terrorists who belonged to the 1960's radical group the Weather Underground, it now appears that BLM has a much more powerful ally in its campaign to systematically destroy America and Israel.
While BLM co-founder Patrisse Cullors has been practicing her occult skills to conduct spiritual warfare against America, her literal partner in crime, Alicia Garza, has been calling on the Chinese Communist Party (CCP) for operating income and doubtless other forms of support.
Garza established the "Black Futures Lab" (BFL) as an operational wing of the Black Lives Matter Global Network. BFL's website proudly proclaims that the organization is a "fiscally sponsored project of the Chinese Progressive Association" (CPA). The CPA is, in turn, a well-established propaganda arm of the Chinese Communist Party.
But there's more...
When one clicks on the BFL website's "donation button," it automatically directs to CPA's website, which in turn states CPA is devoted to organizing "collective power" between "the low income and working-class immigrant Chinese community in San Francisco" and "other oppressed communities." Any donation proffered through BFL goes through the CPA website.
CPA itself was founded as a propaganda arm for the Chinese Communist Party in the 1970s and continues to operate as such to this day.
BLM's founder's intentions could not be clearer. On June 27, 2019, California-born Garza informed a Maine townhall that her life's goal is "dismantling the organizing principle of this [American] society."
Garza closed that speech by saying, "power is about making sure that there are consequences when people disappoint you." Funding from the CCP could dwarf even the massive outpouring of BLM support from deceived American companies and celebrities (at least, we hope they don't realize what they're supporting). And that kind of funding can deliver a lot of "consequences."
If the charred embers of America's major cities -- from Portland, OR, to Chicago, IL, to Rochester, NY, to the Jewish enclave in Los Angeles -- are any indication, BLM's threatened "consequences" will be highly destructive. BLM radicals have shown they mean what they say, and they say they intend to systematically dismantle America and Israel. And the Chinese Communist Party is more than happy to assist their comrades in reaching those goals.
It is well past time to fully investigate the seditious and treasonous domestic terror organization known as Black Lives Matter… as well as their funders and handlers.
Our staff continues to investigate this dangerous organization and I will keep you abreast of new developments as we uncover them. We are also publicizing the true nature of BLM among key government officials, both Houses of Congress, Israeli officials, pro-Israel policy groups in America and wherever this explosive information can have a strategic impact.
In the meantime, please take a moment to make your personal statement to Congress, the White House and the Department of Justice – join us in boldly demanding, "INVESTIGATE BLM TODAY!" Select here or the button below.

Thank you for standing with us in exposing BLM's seditious, anti-Semitic actions and agenda!
In Christ,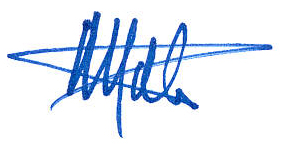 Mat Staver
Founder & Chairman


P.S. With your help, Christians in Defense of Israel fights back against attempts to demonize the Jewish state. But we can't do it without you. Will you make a generous and much-needed donation today?