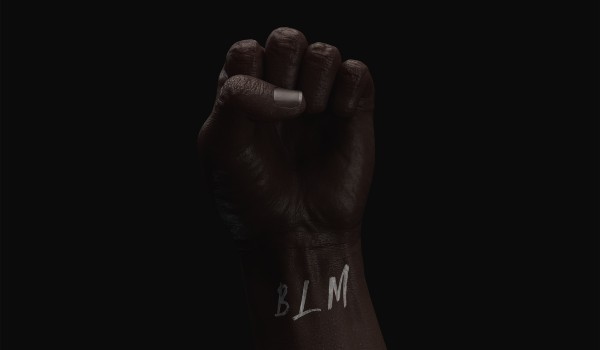 BLM Founder Reveals What Drives the Agenda
It turns out BLM has a religion after all, according to founder Patrisse Cullors. And it's one the Bible specifically calls "detestable to the Lord" – black magic, complete with spells, hexes and necromancy. Read on to learn exactly what BLM's founders and members have said about their evil spiritual practices in their own words. - Mat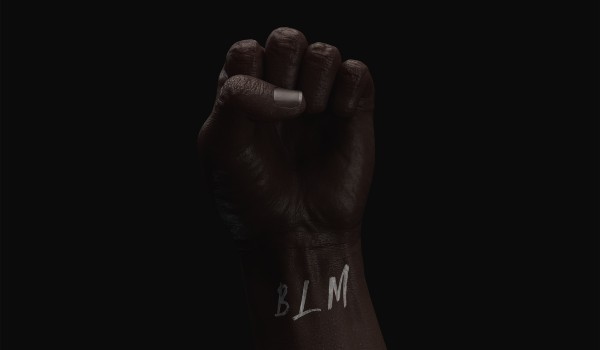 President Donald Trump was nominated for a Nobel Peace Prize last week in recognition of the historic negotiations he chartered between Israel and the United Arab Emirates (UAE), resulting in a growing hope for peace within the Middle East.
For the first time in decades, the UAE has normalized relations with Israel. Further, Saudi Arabia has opened its airspace to Israeli commercial flights and even the majority-Muslim nations of Serbia and Kosovo are normalizing relations with Israel.
But while President Trump is working for peace, a destructive anti-Israel, anti-America force is trying to embroil America in a race war — and they are calling on occult powers to assist them.
The founders of BLM have made no bones about being "trained Marxists" or their anti-Israel, anti-Semitic goals. But new revelations about BLM's "spiritual practices" should give everyone pause.
Less than one hour's drive from the Jewish neighborhood of Riverside, where BLM recently wreaked havoc on Jewish families, BLM's leadership openly declared their association with the occult.
On June 7, BLM co-founder Patrisse Cullors spoke at a Hollywood protest, declaring: "We've become very intimate with the spirits that we call on regularly—each of them seems to have a different presence and personality."


Meanwhile, at the same protest and later in a UCLA video, BLM-Los Angeles leader Melina Abdullah also told the crowd of nearly 100,000, "

Our power comes not only from the people who are here but from the spirits that we cannot see. . . When we say their names, we invoke their presence

."
And in a UCLA-sponsored video discussion with Black Lives Matter co-founder Patrisse Cullors, Abdullah filled in the details . . .
"When we say the names . . . you kind of invoke that spirit and then those spirits actually become present with you."
In case you thought Abdullah's and Cullors' words were mere euphemisms for embracing the memory of lost comrades, Abdullah's own words make clear that BLM isn't simply honoring the memory of dead revolutionaries – they are calling spirits from the underworld to help achieve the radical group's current goals.
As Cullors further elaborated,
"You know, I laugh a lot with Wakiesha [Wilson—who died in police custody] . . .. I didn't meet her in her body, right? I met her through this work."
Black Lives Matter is "

way more than a hashtag

," says Cullors. "It is literally almost resurrecting spirits so they can work through us to do the work that we need to get done."
This kind of "spirituality," perhaps better called "black magic," Cullors said, "is at the center of Black Lives Matter. . . . I don't think I could do this work without that

."
You may have wondered about the sheer hatred that exists in these women's hearts and the hardened hearts of their followers. Seven years after its founding, BLM has finally revealed its TRUE religion – a religion so poisonous it twists the hearts and minds of its followers.
BLM's religion, according to the women who founded this violently anti-Semitic terror group, is necromancy – the black magic practice of communing with and using the energy of the dead.


Black Lives Matter summons the spirits of the dead to achieve its destructive mission. And whether BLM knows it or not, they're not dealing with the dead... but with demons.


And their actions are an absolute abomination in the eyes of the Lord...


"Let no one be found among you who ...engages in witchcraft, or casts spells, or who is a medium or spiritist or who consults the dead. Anyone who does these things is detestable to the LORD..." (Deuteronomy 18:10-12).


Considering the spiritist religion of BLM's leaders, it is no wonder they attack the only two nations explicitly founded upon the Word of God – Israel and America. The darkness of evil always seeks to extinguish God's light.


And it is no accident that the forces of darkness are working hard to destroy the growing hope for peace that President Trump has fostered in the Middle East.


This is a spiritual battle in which the other side openly calls on demonic powers to advance its revolutionary cause.

Together, let's call on God to intervene by exposing and defeating this Marxist, Israel-hating organization which relies on the powers of darkness

.
Please, take a moment now to fax Congress and the White House. Ask them to fully investigate the violently anti-Semitic, Marxist organization known as BLM – including its founders, mentors and funders who are enabling this murderous organization to viciously attack America and Israel. You can also sign a petition below that we will present to the U.S. Attorney General.
It's been over 90 days of non-stop rioting, violence and growing darkness on the streets of America since BLM launched their 2020 terror campaign. There is no time to wait. Please, select here to send your fax today.

In Christ,



Mat Staver
Chairman
Christians in Defense of Israel
P.S. Prefer to sign a petition instead of sending a fax? Select here.
P.P.S. With your help, Christians in Defense of Israel fights back against attempts to demonize the Jewish state. But we can't do it without you. Will you make a generous and much-needed donation today?