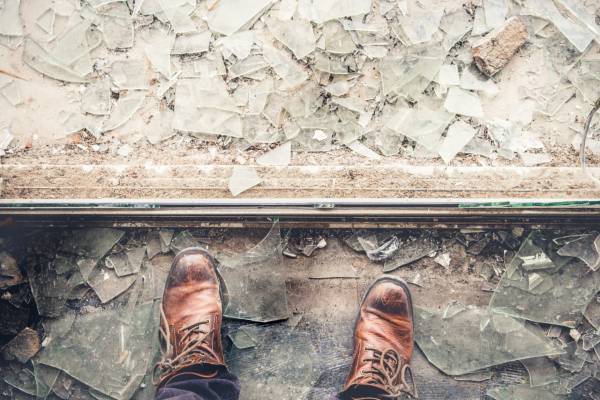 BLM Launches Pogrom Against Jews
At least five Los Angeles area synagogues, three Jewish schools and nearly every local Jewish business was vandalized, looted and/or destroyed by BLM "protestors" screaming "******* Jews."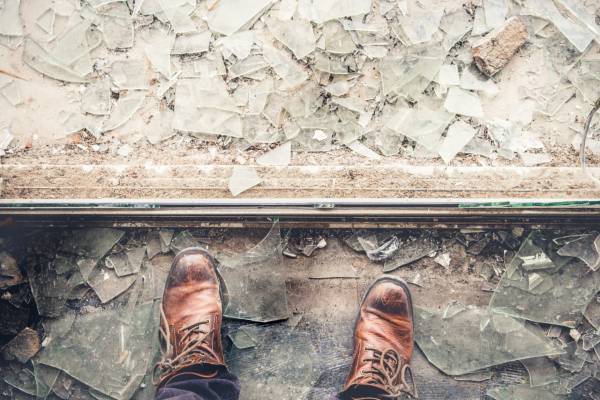 I'll bet you didn't see this on the news, but the Jewish neighborhood of Fairfax nestled within Los Angeles was attacked with a venom that local Jewish leaders say was reminiscent of the German and Russian pogroms of past decades.
Sign our letter to President Trump to STAND WITH ISRAEL

Just weeks ago, Jews hid in their houses as bands of BLM and Antifa "protestors" smashed and burned their way through the Jewish enclave's business district. By the time the protestors were done, store windows were smashed, millions of dollars of merchandise was stolen and five synagogues along with three Jewish schools were vandalized and painted with bone chilling obscenities.
"**** Jews" and "Free Palestine" was liberally spray-painted throughout the neighborhood. Local leaders say the neighborhood was targeted not simply for being an "upper middle-class white neighborhood," but for being an upper middle-class Jewish neighborhood.
Pro-Israel writer Laurie Cardoza-Moore sums up America's rising anti-Semitism, stating:
Violence against the Jewish communities in the cities set ablaze has been a sadly under-reported side effect of the destruction in America we have witnessed emblazoned across every news report…The story repeated in virtually every city under attack by protesters. Anti-Semitism comes to every event hatred hosts. It is globally on the rise at such an escalating rate that little wonder it would find entry into the current political and social unrest in America.
But America is not alone in witnessing BLM's increasing anti-Jewish and anti-Israel diatribes and violence. BLM has branched out to other nations, hosting widespread protests, some of which have been as violent as those held in America.
Even the non-physically violent protests abroad have a chilling quality. As I wrote you last week, BLM's UK protests seem more focused on promoting anti-Semitism than fighting racism. There, BLM leaders unabashedly called Jews and Israelis "Baby Killers" and promoted tired and racist "Jews run the world" tripe, while extolling the virtues of the allegedly non-violent, peace- loving Palestinian Arabs.
Sign our letter to President Trump to STAND WITH ISRAEL

Anti-Israel forces are banding together and conducting these pogrom-like terror campaigns just as Prime Minister Bibi Netanyahu prepares to extend Israeli sovereignty over the biblical heartland of Israel – the Judean and Samarian valley portion of the "West Bank."
Yet, President Trump has remained oddly silent about Israel's planned annexation as of late. Certainly, President Trump is a very busy man these days, but the plight of Israel is too important to ignore, especially at this critical juncture. That's why I am asking you to sign our exclusive letter to President Trump, asking him to STAND WITH ISRAEL.
As you know, our team is based full time on Capitol Hill and our staff have an excellent relationship not only with several pro-Israel members of Congress, but also with White House officials and the administration. It is evident from CIDI's past campaigns that the White House is KEENLY interested in YOUR opinion on all things pertaining to Israel.
Please, let the President know how YOU feel about Israel's prophetic annexation of Judean and Samarian lands -- and the rising tide of anti-Semitism worldwide -- TODAY!
As Mordecai told Esther, "If you remain silent now, salvation will come to the Jews from some other place, and you and your father's house will perish." What then shall happen if we now remain silent in the face of Jewish hatred, anti-Semitism and the intensifying pogroms BLM is conducting against Jews?
Please, sign this vital letter to President Trump today. And let us not stand silent in the face of the rabid anti-Semitism taking place not only here in America, but across the world.
Sign our letter to President Trump to STAND WITH ISRAEL

In Christ,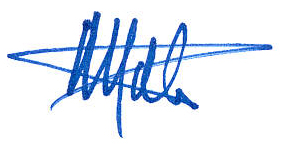 Mat Staver
Chairman


P.S. Christians in Defense of Israel works hard in the halls of power in Washington, D.C., the Middle East and throughout the world to defend the Holy Land. Please be a part of our blessing to Israel today by giving generously. Simply select here.