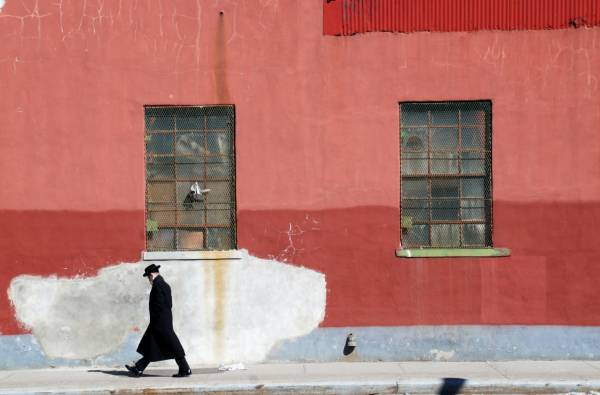 Brooklyn Erupts in Anti-Semitic Hatred... Again
NYC Arab radicals celebrated police precinct and squad car burnings, chanting "Death to Israel" and "Death to America," on Brooklyn's city streets last week. Now this anti-Israel poison has spread like a cancer, even threatening the long-awaited annexation of Israel's biblical homeland in the so-called "West Bank."
Sign our letter to President Trump to STAND WITH ISRAEL - select here or the button below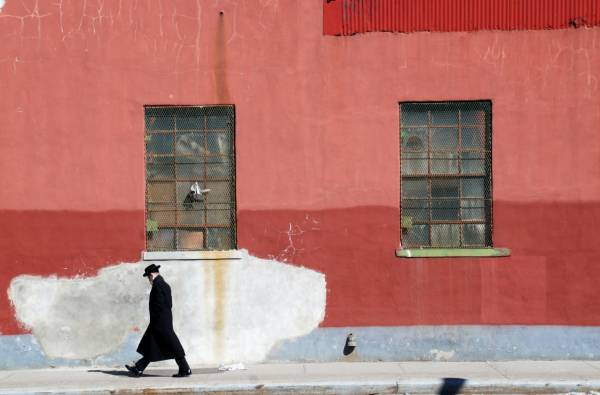 Just six months after horrific and prolonged attacks terrorized Manhattan and Brooklyn Jewish neighborhoods and marred last year's Hanukkah observance with bloodshed, pro-Palestinian revolutionaries have again taken their anti-Semitic poison to the streets.
In Brooklyn on July 1, crowds of radical Muslims gathered on the city's streets for a pro-Palestinian "Day of Rage." Speakers from around the country came to demand not only an end to Israel's planned annexation of Judea and Samaria, but an end to Israel and America.
Day of Rage speakers extolled the virtues of "intifada" – a protracted and violent resistance and rebellion against the Israeli and American governments, even as they celebrated the violent riots and destruction tearing America's cities apart.
"When I saw that [police] precinct burn, I thought I was closer to Palestine. When I see an NYPD cop car burn - I say we are waking up a revolutionary country," said Amin Hosain of Decolonize This Place, a New York-based Islamist organization.
"You can't defund the police; you have got to abolish the police! You have got to abolish the Zionistic state of Israel! You have got to abolish the United States Government!" said another speaker who identified himself as a member of New York's "Boricua Resistance," a Dominican Republic protest group.
Meanwhile, wrapped in a red communist flag, a representative of the Party for Socialism and Liberation declared "With our souls and with our blood, we will redeem you, oh Palestine! From the water [of the River] to the water [of the Sea] - Palestine belongs to the Arabs!" before leading the crowd in chants of "Death to America" and "Death to Israel."
Sign our letter to President Trump to STAND WITH ISRAEL - select here or the button below

During this season of political unrest, anti-Israel hatred is spreading like a cancer across the globe. And now this anti-Semitic spirit is hampering Israeli Prime Minister Benjamin Netanyahu's ability to successfully annex the Judean and Samarian portions of the "West Bank."
This land is a crucial part of Israel's biblical homeland, where Israelites have lived since time immemorial. Yet, pro-Palestine factions are trying to push Prime Minister Benjamin Netanyahu away from annexation. The pressures have been so great that the Prime Minister has postponed the planned annexation which was to have taken place on July 1.
Despite international pressure, America must stay strong in support of the Jewish people's right to the land God gave their father Abraham and which was granted to them, as a matter of international law, after World War I.
President Trump has remained silent about the postponement of Israel's annexation. That's why I am asking you to sign our joint letter to President Trump, asking him to STAND FIRM in his support of Israel and its God-given right to all its land.
Sign our letter President Trump to STAND WITH ISRAEL - select here or the button below

Also, please be in prayer for God's people in America, in Israel and throughout the world.
"The Lord will cause your enemies who rise against you to be defeated before you. They shall come out against you one way and flee before you seven ways. The Lord will command the blessing on you in your barns and in all that you undertake. And he will bless you in the land that the Lord your God is giving you." Deuteronomy 28:7-8
Sincerely,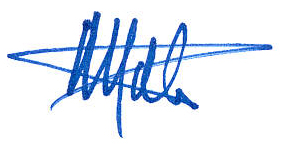 Mat Staver
Chairman


P.S. Christians in Defense of Israel works hard to defend the Holy Land in the halls of power in Washington, DC, the Middle East and throughout the world. Please be a part of our blessing to Israel today by giving generously. Simply select here.