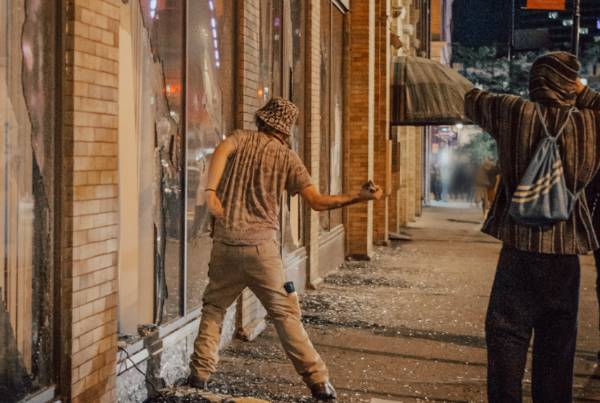 Who Is Really Behind the U.S. Riots
Last week, I told you about George Soros' Nazi past and his present attempts to destabilize Israel. This week over a series of emails, we'll look at Soros' seditious present, including measures to destabilize the United States government.
Demand a full investigation into George Soros' funding of the riots ripping apart our land - select here or the button below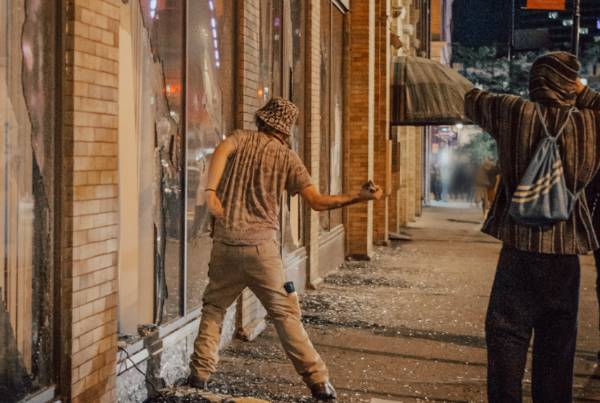 Sedition and rebellion are serious felonies punishable by large fines and hard prison time. According to 18 U.S. Code § 2384, sedition is a conspiracy inciting revolt or violence against a lawful U.S. authority with the goal of destroying or overthrowing it.
According to 8 U.S. Code § 2383, rebellion is inciting, assisting or engaging in any insurrection against the authority of the United States and U.S. laws, punishable by fines and 10 years in prison.
Tax records reveal that George Soros – either personally or through his Open Society Foundations (OSF) -- has directly and indirectly funded organizations that foster unrest in the United States. From the Ferguson riots of 2014-2015 to the coast-to-coast riots presently ripping our country apart, George Soros' money has been behind it all.
In 2015, the investigative journalists at The Washington Times reviewed George Soros' foundation's (aka OSF and Open Society) tax records. What they found is that in the year leading up to the Ferguson, MO, riots, the violent and revolutionary groups organizing the attacks had received a staggering $33 million from Soros in just that year alone. Those organizations, in turn, bussed protestors from Chicago, New York, Washington D.C. and other cities and regions right into the heart of Ferguson…and the city burned off and on for a full year.
Investigate George Soros' of Violent Revolutionaries - Sign the demand letter by selecting here or the button below.

Additionally, Soros' Open Society admittedly orchestrated a media blitz through academic centers, mainstream media "partners" and social media through which few opposing views could be heard. In other words, OSF-funded organizations launched a propaganda war against the United States such as has never been previously seen.
If these tactics seem eerily familiar, it is because Soros is up to his dirty tricks once again. But this time, a section of a major U.S. city has now been taken captive by Soros' revolutionaries and declared to be independent from the United States!
Tax records for Open Society show Soros appears to be using an old corporate "trickle down" scheme which is designed to hide money being funneled to certain subversive organizations or actions. The clearest evidence of this is Soros' funding of a dubious group known as AfGJ, the Alliance for Global Justice. AfGJ, in turn, gave that money to ANTIFA.
Which brings up to today.
ANTIFA has taken over an entire 6-block swath of Seattle, Washington. The police station has been abandoned; barricades set up to prevent "unwanted intruders" with heavily armed men patrolling the perimeter. A sign at the entrance reads "You are now leaving the United States and entering the independent country of Chaz (Capitol Hill Autonomous Zone)." Now its leaders are calling it the Capitol Hill Organized Protest (CHOP). All this right smack in the middle of one of America's largest cities.
This is sedition, and it was funded by none other than former Nazi collaborator George Soros.
Demand a full investigation into George Soros' past and present crimes - select here or the button below.

Last week, we discussed the Holtzman Amendment which could be used to deport Soros for hiding his Nazi collaborator past. This week, we will continue to reveal Soros' present attempts to overthrow the U.S. government, which directly bears on the vital U.S. support for God's chosen people, the nation of Israel.
George Soros crimes must be fully investigated and punished NOW before even one more American city is set afire.
Please, sign our demand letter today, asking President Trump and Attorney General William Barr to launch a full investigation into Soros' attempts to overthrow the United States of America and decimate the U.S. support of Israel.
Select here or the button below.

In Christ,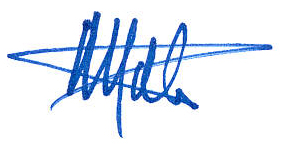 Mat Staver
Chairman


P.S. Christians in Defense of Israel exists to defend Israel and America against the anti-Semitic and ungodly forces working to destroy the only two countries founded on the Word of God. 100% of your donations go to fund this important work. Select here to give generously today.