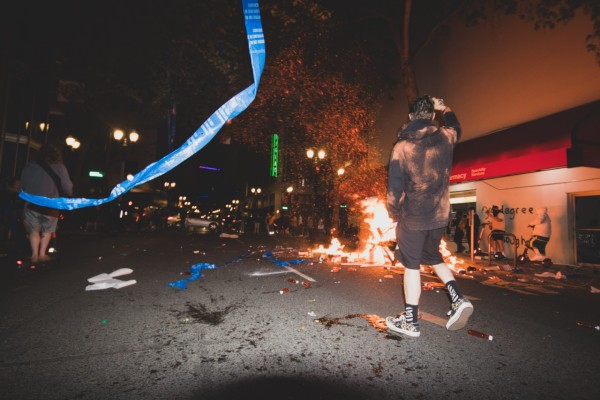 George Soros "Invests" in US Riots
George Soros has used his millions in an attempt to destabilize Israel and the U.S. Now he's funding the riots ripping America apart. But there is something we can do to stop Soros.
Sign our letter asking President Trump to Deport NAZI Collaborator & Riot Funder George Soros TODAY - select here or the button below.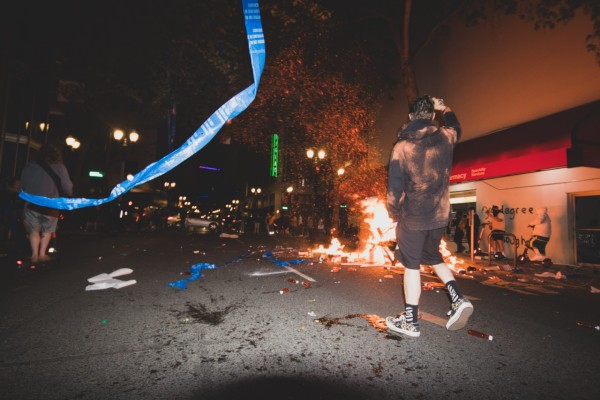 Some of the leftist news media would like you to believe George Soros is just a really nice philanthropist, much maligned by gun-toting, Bible- clutching conservatives. Except George Soros himself described his years helping the Nazis confiscate property from his fellow Jews as "the happiest of his life," and this was 1944 at the height of the Holocaust.
But if that isn't bad enough, a diligent review of tax records shows that Soros' Open Society Foundations has been funding the groups smashing windows and burning police cars from coast to coast.
As an open and admitted WWII Nazi collaborator who lied on his immigration papers, George Soros can and should be deported from the United States under the Holtzman Amendment. That's why we are now calling on President Trump and Attorney General Barr to immediately deport George Soros from America's shores.
Sign the "Deport Nazi Collaborator George Soros Now!" Demand Letter to the President and Attorney General Barr. Select here or the button below.

George Soros is funding the riots that are tearing America apart.
NPR described the Open Society Foundations as Soros' "own international network of grant makers." And that network is so deep and vast that it can be difficult to track all the ways this $32 billion revolution slush fund has been distributed to Anti-America and anti-Israel groups. But some of Soros' "investments" can be clearly and directly traced to the very groups organizing, promoting and manning the riots in America, including:
Alliance for Global Justice - This group first arose to support first the Communist-aligned Sandinista regime in Nicaragua, then later the Maduro regime in Venezuela. AfGJ now funds anti-American protest groups throughout the US, including the Obama era Occupy Wall Street protests and the Minneapolis riot promoting Antifa cell known as Refuse Fascism. To date, Soros has given AfGJ hundreds of thousands of dollars. In turn, AfGJ funded Antifa cells like RefuseFascism.org.
RefuseFascism.org - This unincorporated Antifa group has been organizing and promoting the violent riots tearing apart America these last two weeks. The groups website presently features a member's tweet on the Minneapolis riots: "We scaring the **** out of that Bloated Fascist Bag of Feces in the White House, Trump!"
Black Lives Matter - Soros' OSF has given at least $650,000 to this groups since 2015. According to Board meeting minutes leaked in 2016, OSF announced that the organization not only supports BLM's "convenings", (aka violent protests and riots), but has also "provided the groups and attendees of the convenings described here with technical assistance." Nearly every BLM protest since the 2015 Ferguson riots has devolved into senseless violence and property destruction.

Black lives do matter and racism is abhorrent. However, the organization BLM has a very radical agenda, including destruction of the traditional American family, and the abolition of jails and law enforcement.
Center for Community Change - This "Defund the Police" organization has received at least $1.4 million of Soros' money. Even as businesses across the nation are sweeping broken glass and the charred remains of their once thriving stores, the Center for Community Change continues to insist on defunding police forces nationwide.
Sign the "Deport Nazi Collaborator George Soros Now!" Demand Letter to the President and Attorney General Barr. Select here or the button below.

In his 1997 book The Alchemy of Finance, Soros, who is a committed lifelong atheist, characterized himself as "some kind of god." In a June 1993 interview with The Independent, Soros revealed that he believes himself to be "some kind of god, the creator of everything."
Soros later told his biographer, Michael Kaufman, that his "goal" was nothing less ambitious than "to become the conscience of the world," and to spend his billions reshaping the world, particularly America and Israel, to his liking.
It's time to throw this Nazi collaborator out of America, using the Holtzman Amendment that should have kept this diabolical, anti-God, anti-Israel, anti-American riot-funder out of our country in the first place.
The good news is that Christians in Defense of Israel has real influence on the Trump/Pence White House which is the most favorable administration for Israel's welfare in our nation's history. And if you've been following us for any length of time, you've seen the Lord using CIDI to benefit God's people in the Holy Land and in America.
But we need your signature and your financial support NOW as never before to ensure America and Israel remain protected from the evil plans of Nazi collaborator George Soros.
Sign the "Deport Nazi Collaborator George Soros Now!" Demand Letter to the President and Attorney General Barr. Select here or the button below.

Finally, the only two modern countries founded on the word of God are under intense spiritual attack. Please commit to pray for both America and Israel, that the Peace of the Lord will reign in both lands.
In Christ,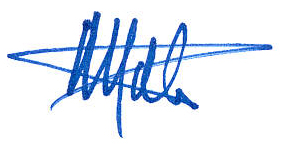 Mat Staver
Chairman


P.S. Radical billionaire George Soros is an admitted Nazi collaborator—and he's using his immense wealth to cripple the Jewish state and America. Take a moment to sign our "Deport Nazi Collaborator George Soros Now!" Demand Letter and give today to help CIDI defend Israel and raise up more friends like you and me to stand with the Jewish state! Select here.