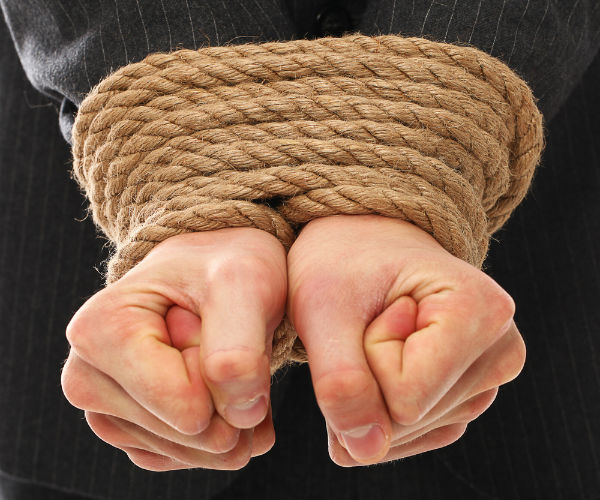 Libertarians Enabling Iran
WAR POWERS & IRAN VOTES THIS WEEK!
Fresh off their impeachment debacle, Speaker of the House Nancy Pelosi and Senate Minority Leader Chuck Schumer are trying to pass a bill that will prevent President Trump and the US military from fighting Iranian terror – even in our own backyard.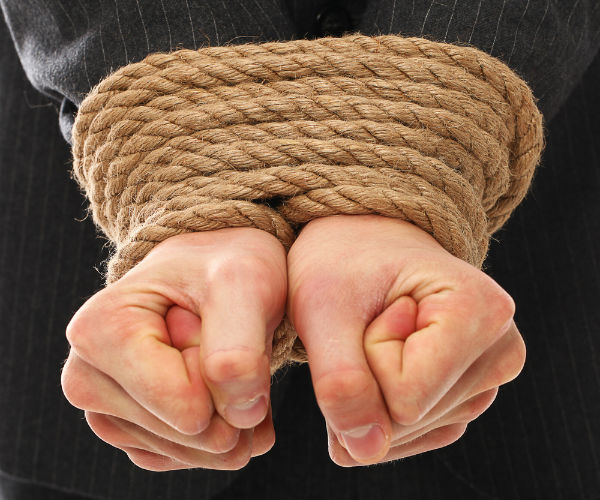 Now, shockingly, some members of the Libertarian wing of the Republican party have announced they will join Pelosi, Schumer and radical House Member Alexandria Ocasio-Cortez's "squad" of Islamic Jihad apologists... and will vote to strip President Trump and the military of the ability to fight Iranian terror!
TELL THE SENATE: NO MORE ENABLING IRANIAN TERROR! - VOTE NO ON THE "NO WAR AGAINST IRAN ACT"

You may have heard this dangerous bill called "The War Powers Act" or some other more palatable reference to HR 550. That's because, as usual, Democrats hope to quickly subvert President Trump's authority through a legislative "sleight-of-hand" process. But make no mistake: HR 550 is a direct attack on the Trump administration's ability to function!
In the past few months alone, President Trump has killed or captured some of Iran's most notorious mass murderers, including:
Qasem Solemeini, Major General of the Islamic Revolutionary Guard

Qasim al-Rimi, mastermind of the Pensacola Naval Air Station massacre

Hazma bin Laden, Osama's son and heir to al-Qaeda leadership
But these successes in the war on terror will come to an abrupt end if Pelosi, Schumer and the misguided Libertarian-leaning Republicans get their way and pass HR 550, the No War Against Iran Act.

What is perhaps most troubling is that Iran's activities are not simply limited to Israel and the Middle East. Nearly anywhere in the world there is a bomb or a massacre, Iranian money is likely behind it. In fact, the Iranian government has spread their poison far and wide, including funding terror much closer to the American homeland...
Iran funded Chavez' campaign to destroy Venezuela

Iran funded Muslim Brotherhood & Hezbollah activities in Honduras

Iran even funded Hamas operatives in

Texas
Yes, even in Texas, Iran is funding terror.
TELL WAYWARD REPUBLICANS TO DEFEND AMERICA FROM TERROR – VOTE NO ON THE HR 550 NO WAR AGAINST IRAN ACT!

The timing of this disastrous bill could not be worse. President Trump has Iran on the ropes for the first time in decades and we need to keep it that way. WE NEED TO KEEP THE WORLD, AND AMERICA, SAFE FROM IRANIAN TERROR. But the president can't do that if radical progressives, Muslim apologists and wayward libertarian-leaning Republicans pass this insanely dangerous bill.
Please, donate today. Our national security depends on stopping the HR 550 "No War Against Iran Act."
In Christ,


Mat Staver
Chairman
P.S. Christians in Defense of Israel has staff on Capitol Hill every single day fighting for Israel's best interests and exposing anti-Semitism. Won't you please take a moment to help us fund these critical activities? Select here to make your best gift now.