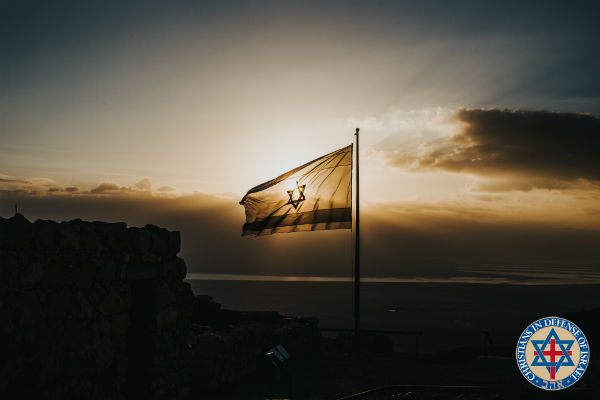 Bibi Indicted - Let Him Know You're Praying
Israel's longest-serving prime minister, Benjamin "Bibi" Netanyahu, was indicted today in three cases alleging fraud, breach of trust and bribery.

Netanyahu called the shocking action "an attempted coup against a prime minister" and vowed to fight the charges.

The indictment comes at one of the most difficult times in modern Israel's history. Tensions with Iran are ratcheting up as Israeli politics is stalemated after two inconclusive elections. A third election now looks likely—all within one year.

Because you're a friend of Israel, I'm asking you to pray now. Ask God to protect the Jewish state in the midst of its tumult. And pray that justice will be done.

To let Prime Minister Netanyahu know you're praying for him—and to send the same message to President Trump—click the button below.

Read Bibi's reaction to the indictment in my update below. –Mat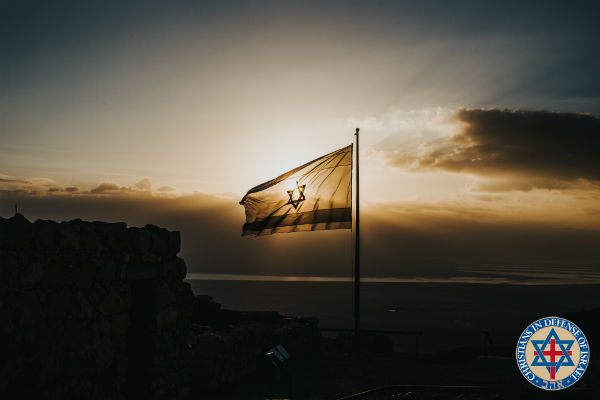 Israeli prime minister Benjamin "Bibi" Netanyahu declared today he will not step down after Israel's attorney general announced a criminal indictment alleging fraud, breach of trust and bribery.
In a statement reported by IsraelNationalNews.com, the prime minister rejected the indictment:
"I respect the Israeli judicial authorities very much. They have earned a world-wide name and rightly so. But one has to be blind to not see that something not good is happening with the police and the prosecutor's office," Netanyahu said.

"Today we see an attempt to make a government coup against the prime minister with false allegations and in the process of tainted and biased investigations.

"I've given my life for the State. I fought for it and was wounded for it.

"The Attorney General published the final indictment in a rushed fashion at this most sensitive time. The initial indictment was also published during an election.

"The timing of this decision throws the legal process against me into question. We need law enforcement authorities that can be trusted by the public. The tainted investigation against me created new crimes - that is disgraceful to me and to Israel."

"I won't step down," Netanyahu stated. "I will continue to lead the country."
+ + Radicals hate both Netanyahu and Trump
Now is the time to pray for Israel and for the prime minister. It's no secret that radicals in Israel loathe him—much as do radicals here in America. Today's criminal indictment comes on the heels of a long series of anonymous pejorative leaks from Israeli prosecutors about the case against Netanyahu.
Events in Israel strangely parallel the assault on President Donald Trump. Radicals hate both leaders—and want to oust them from office.
For example, socialist Bernie Sanders, who has praised communist dictator Fidel Castro, pours scorn on both Trump and Netanyahu.
"One is going to be impeached, the other one may end up in jail," scoffed Sanders, a contender for the Democrat Party's presidential nomination.
And Elizabeth "Fauxcahontas" Warren couldn't resist a war whoop at news of the indictment today:
"Netanyahu is accused of accepting bribes, trading government favors, and manipulating a free press. Like his pal Donald Trump, he'll stop at nothing to enrich himself and stay in power. This blatant corruption has no place in any democracy."
Impeachment for Trump and jail for Netanyahu is the dream of radicals in both the U.S. and Israel where Trump and Netanyahu face bloodthirsty political foes seeking their ouster or incarceration.
If either leader falls, Israel could suffer real harm. Donald Trump is America's most pro-Israel president ever. And Benjamin Netanyahu has transformed the Jewish state into a vibrant economic powerhouse with one of the world's strongest militaries.
Losing either leader could do real damage to the Jewish state.
+ + Stand with and pray for both P.M. Netanyahu and President Trump
Because the threat is real and attacks on both leaders are intensifying, I'm asking you to join me in sending them a strong message of support.
You can do that by signing our "I'm Standing with You" declarations of support to Prime Minister Netanyahu and President Trump.
The stakes are high. You and I need to let both leaders know we have their backs—and are praying for them. Please sign now!

And if you're one of the many who have already signed, THANK YOU! Your gift now will fuel this campaign and everything we do to fight for Israel.
Thank you for your prayers and for standing with Israel and this difficult moment.
Together for Israel,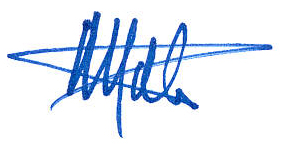 Mat Staver
Chairman