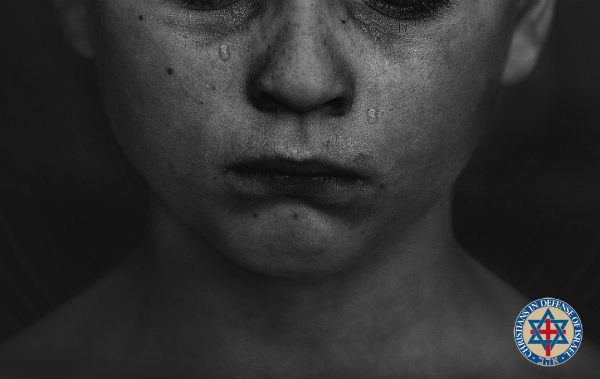 Gaza Rockets Target Israeli Civilians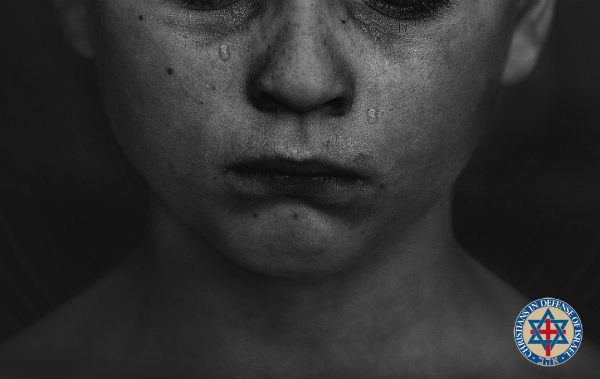 Sirens wailed across Israel today as Muslim terrorists in Gaza fired 200 rockets into Israel. Schools were closed and businesses shuttered as the indiscriminate onslaught forced Israeli civilians to run into bomb shelters and safe rooms.
And as I write, Israelis are bracing for a long night ahead of rocket fire from Gaza.
That's why I ask you to pray for Israel. Ask God to protect the Jewish state from its malign enemies which seek its destruction. And to spare life in both Israel and Gaza.
So far, some 46 Israelis have been injured, including an eight-year-old girl who had to be hospitalized in serious condition after she fell while running for shelter.
A bus driver told Israel's Channel 12 he was still shaking hours after he watched a rocket explode in the road ahead. The rocket narrowly missed two cars before it created a crater and sprayed shrapnel that shattered windows on his bus.

+ + How it began
The missile barrage began after Israel's military killed a notorious Palestinian Islamic Jihad (PIJ) leader in a precision air strike early Tuesday morning in Gaza—a coastal strip on Israel's southern border.
Israeli Prime Minister Benjamin Netanyahu called the dead PIJ leader, Abu al-Ata, an "arch-terrorist" who "was the main instigator of terrorism from the Gaza Strip" in the past year.

+ + Netanyahu under attack, too
But even as Netanyahu leads Israel against PIJ—an Iran-backed terror group committed to Israel's destruction—he is fighting a "trumped-up" corruption probe for which he may be indicted this month.
And that's why I invite you to join me in standing with Prime Minister Netanyahu now. Like President Donald Trump, radicals have targeted him in a political "witch hunt" to drive him from office—possibly to jail.
For that reason, along with praying for Israel at this time of danger, I ask you to join me and many others in telling Prime Minister Netanyahu and President Trump that you're standing with them!


When you do, we'll forward your name, along with many others, to these two powerful advocates for Israel. Tell Netanyahu and Trump you have their backs . . . and that you're praying for them!

And as you respond, your much-needed generosity will make a real difference to help us fight for Israel!


+ + Politicized prosecution targets Netanyahu
Israeli prosecutors charge Netanyahu accepted gifts of champagne and cigars for alleged influence. And that he bartered for positive press coverage by promising to support legislation in the Knesset.
That may sound bad, but Israeli law doesn't prescribe a limit on how many gifts are too many, states former Harvard law professor Alan Dershowitz. The charges relating to media coverage, he asserts, "seek to criminalize normal political behavior."
Israeli commentator Caroline Glick dismisses the charges as the work of "unelected state prosecutors who wish to oust [Netanyahu] from power by indicting him."
Netanyahu is fiercely disliked by the nation's entrenched ruling class. Glick contends that . . .
The Israeli establishment has long sought to destroy Netanyahu, the only political leader in Israeli history who was never a member of their club and never sought their approval. They haven't been able to defeat him at the ballot box and now they have placed their hopes in the politicized state prosecution.


+ + Radicals target Trump for impeachment
And that, as you know, is precisely what has been happening here in America.
Angry at the outcome of the 2016 election, radicals in the media and government have spent the last three years trying to drive President Trump from power.
First, it was the Russia collusion farce. Now, it's impeachment over a phone call to Ukraine's president. A call for which we have the actual transcript indicating nothing improper was done.
Despite that, the Democrats' impeachment show trial opens tomorrow in Washington, D.C., with their hand-picked witnesses. And without hearing from the so-called "whistleblower" whose allegations about what was said on the call sparked the impeachment craze gripping Washington.
It's all designed to push Trump from power.


+ + This is what fuels their fury
And here's what's behind the "witch hunts" in Washington and Jerusalem. Trump and Netanyahu have committed what, to radicals, are "unforgiveable sins" . . .
Trump is undoing the Obama presidency, slashing regulations, cutting taxes and renewing America's military might. Best of all, he's the most pro-Israel president in U.S. history.
Netanyahu transformed Israel's once-socialist economy into a vibrant, hi-tech powerhouse of growth and innovation. He has built the Jewish state into a military power and refuses to swap Jewish land for vain promises of Palestinian peace.

+ + Stand with Trump and Netanyahu
For these reasons and more, radicals and the deep state establishment are furious and want revenge—however they can get it.
And that's why I'm asking you to join me now in sending your support to both leaders who have done so much for Israel.

Join me in telling both Donald Trump and Benjamin Netanyahu that you're standing with them and praying for them!
And if you've already signed our messages of support, Thank You! Your gift of support now will make a huge difference to help us fight for Israel.
Thank you for your friendship—your love for America and for the Jewish state!
Together for Israel,


Mat Staver
Chairman