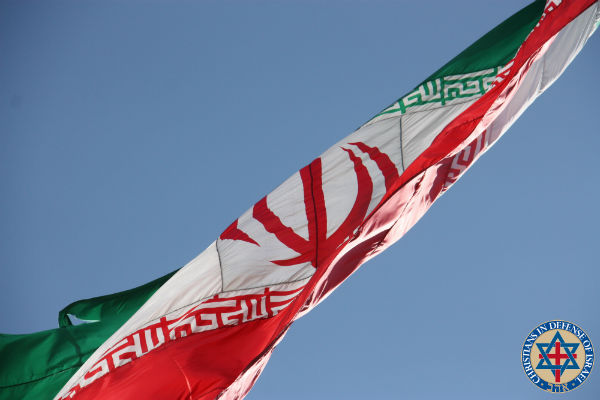 This Makes Iran Smile
Israel is bracing for war with Iran's radical Islamic rulers.

And at the same time, radicals in both Israel and the U.S. are targeting security hawks Prime Minister Benjamin Netanyahu and President Donald Trump for removal.

They want to take out both leaders using sham corruption charges against Bibi and a made-up impeachment drive against Trump.

Nothing could make Iran happier—or be worse for the security of both nations.

That's why I'm asking you to join me in telling both leaders you're standing with them. You can do that right now by signing our "I'm Standing with You" declarations of support to Prime Minister Netanyahu and President Trump.

The stakes are high. You and I need to let both leaders know we have their back—and are praying for them. Please sign now!

And as you do, please consider a much-needed gift to help CIDI fight for God's chosen people on Capitol Hill and across America!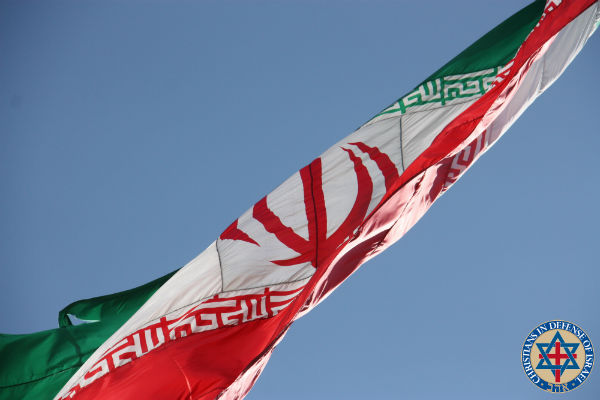 Israel is on alert.
Iran's devastating cruise missile and drone attack on a critical Saudi oil installation last month caught the IDF's attention. Israel is bracing for a similar strike on the Jewish state.
"Israeli troops, especially in the north, have been placed on war footing," Israel's former ambassador to the U.S., Michael Oren, wrote Monday. "Israel is girding for the worst and acting on the assumption that fighting could break out at any time."
Having spent billions to recruit, train and arm terrorist forces across the Middle East, Iran is now poised to strike the Jewish state.
And it has the men and missiles to do so.
"Today's Iran is not just Iran," a senior Iranian "cleric" boasted recently. Instead, it has established armed militias inside at least five nations neighboring Israel.
This imam—a close ally of Iran's dictator, Ayatollah Ali Khamenei—said Iran's proxies in Lebanon, Iraq, Syria, Gaza and Yemen are morphing the Middle East into greater Iran.
He proclaimed that "Israel will turn into dust in half a day."
That's no empty threat.
+ + An "evil empire" called Iran
"We are faced with an evil empire, it's called Iran," Israeli Prime Minister Benjamin Netanyahu warned. "Iran wants to develop precision-guided missiles that can hit any target in Israel within five to 10 meters: It's doing it."
"And Iran wants to use its growing empire inside Iraq, Syria, Lebanon and Yemen," he added, "as bases to attack Israel with . . . precision-guided missiles. That is a great, great danger."
Iran's elite Quds Force troops are already on the Golan Heights, the IDF's chief of staff reportedly said.
But even while danger mounts and Iranian-controlled forces mobilize against Israel, Prime Minister Netanyahu is fighting corruption charges.
And President Donald Trump faces radicals in government and media who are breathlessly accusing him of a so-called "crime"—a phone call for which we have the transcript. But it's all designed to push him from power.
Israeli and American radicals utterly revile Netanyahu and Trump. They're desperate to throw both out of office . . . and into jail!
All this venom is because Netanyahu and Trump have committed what, to radicals, are "unforgiveable sins" . . .
Netanyahu transformed Israel's once-socialist economy into a vibrant, hi-tech powerhouse of growth and innovation. He has built the Jewish state into a military power and refuses to swap Jewish land for vain promises of Palestinian peace.
Trump is undoing the Obama presidency, slashing regulations, cutting taxes and renewing America's military might. Best of all, he's the most pro-Israel president in U.S. history.
For these reasons and more, radicals and the deep state establishment are furious and wants revenge.
Both Netanyahu and Trump call the attacks against them a "witch hunt."
+ + Iran delighted
But nothing could make Iran happier than to see both Netanyahu and Trump forced into premature political retirement . . . or worse. The radical Islamic nation is obsessed with Israel and regularly threatens it with annihilation.
But under Netanyahu, Israel is the leading nation standing up to Iran. Israeli jets have flown hundreds of missions into Syria to destroy Iranian installations—stalling Iran's attempt to turn Syria into "greater Iran" and a forward operating base to attack Israel from next door.
And President Trump bucked the Washington establishment to tear up the disastrous Iran nuclear deal. Now he's tightening the screws on Iran's tyrannical rulers with punishing sanctions that are pummeling Iran's economy.
That's why banishing Netanyahu and impeaching Trump would be a dream come true for Tehran.
And it's why I'm asking you to sign our notes telling Bibi and Trump you support and pray for them both.
It's urgent you sign right away. Here's why...
Democrats in Congress, along with the American deep state, are malignant forces seeking to destroy our 45th President. So is the media. Driven by hatred and bias, these radicals relentlessly attacks the president to indict him in the court of public opinion. And, they hope, in the impeachment court of the United States Senate.
Like Netanyahu, Trump is a disruptive and transformational leader who is reinvigorating his nation's economy. And renewing its military strength.
He's also America's most pro-Israel president ever.
But if radical Democrats win—if they cripple or remove President Trump—the Jewish state will lose a powerful champion. Someone who has Israel's back.
Which is why I ask you to act now. Please sign the notes of prayer and support to President Trump and Prime Minister Netanyahu. We will forward them to Washington and to Jerusalem.

Let me hear from you right away!
And as you respond, your much-needed generosity will make a real difference to help us fight for Israel!
Thank you for standing with Israel—and with Prime Minister Benjamin Netanyahu and President Donald Trump today!
Together for Israel,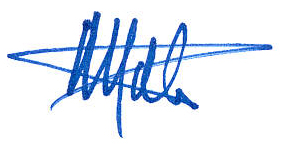 Mat Staver
Chairman