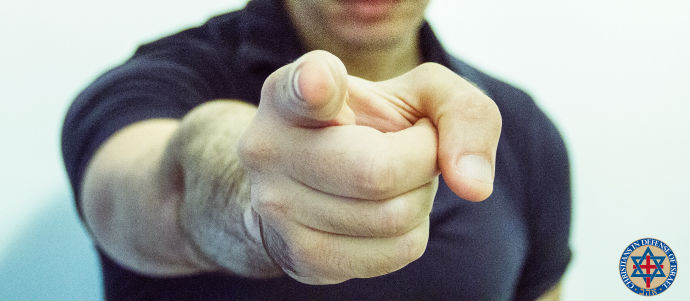 Bernie Sanders Bashes Trump, Bibi
Socialist Bernie Sanders has praised communist dictator Fidel Castro, but he dumped scorn this week on President Donald Trump and Israeli Prime Minister Benjamin Netanyahu.

"One is going to be impeached, the other one may end up in jail," charged Sanders, a leading contender for the Democrat Party's presidential nomination.

Impeachment and jail are the fervent wish of the radical Left in both the U.S. and Israel where Trump and Netanyahu face bloodthirsty political foes seeking their ouster or incarceration.

If either leader falls, Israel could suffer real harm. Donald Trump is America's most pro-Israel president ever. And Benjamin Netanyahu has transformed the Jewish state into a vibrant economic powerhouse with one of the world's strongest militaries.

Losing either leader could do real damage to the Jewish state.

Because the threat is very real and attacks on both leaders are intensifying, I'm asking you to join me in sending them a strong message of support.

You can do that by signing our "I'm Standing with You" declarations of support to Prime Minister Netanyahu and President Trump.

The stakes are high. You and I need to let both leaders know we have their backs—and are praying for them. Please sign now!

And if you're one of the many who have already signed, THANK YOU! Your gift now will fuel this campaign and everything we do to fight for Israel.

See my message below about the targeted attacks in Jerusalem and Washington. –Mat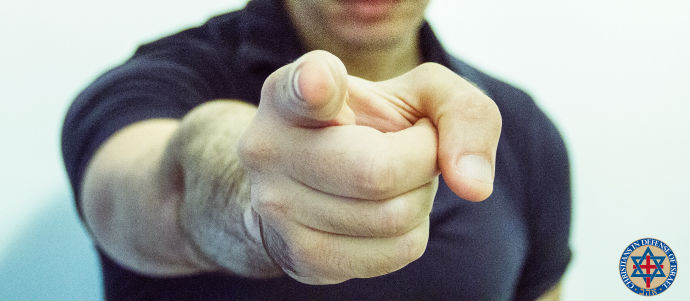 In coming days, perhaps next month, Israel's attorney general may indict Prime Minister Netanyahu on corruption charges. Netanyahu rejects the charges and calls the allegations against him a "witch hunt."
Israeli commentator Caroline Glick calls the attack on Netanyahu a "politicized" prosecution.
The "Israeli establishment," she charges, "has long sought to destroy Netanyahu, the only political leader in Israeli history who was never a member of their club and never sought their approval."
Here in the U.S., Democrats have manufactured an impeachment probe against President Trump from one phone call for which we have the transcript. House Democrats expect to push their farce forward tomorrow with a full House vote on an impeachment resolution.
Like Netanyahu, Trump blasts the endless allegations leveled against him by Democrats, the "deep state" and the media as a "witch hunt."
But if the Left succeeds. If it sweeps either Netanyahu or Trump (or both) off the political stage, it will mean a huge loss—possibly serious harm—to the Jewish state.

That's why I'm asking you to signal your support for both leaders now. You can do that by signing our "I'm Standing with You!" declarations of support to Prime Minister Netanyahu and President Trump.

+ + Dream come true for Tehran
One thing is for certain, it's not just the Left that wants to drive Trump and Netanyahu out of office. Iran does, too.
Nothing could make the tyrants in Tehran happier than to see both men forced into premature political retirement . . . or worse.
The radical Islamic regime is obsessed with Israel and regularly threatens it with annihilation. But under Netanyahu, Israel is the leading nation standing up to Iran.
Israeli jets have flown hundreds of missions into Syria to destroy Iranian installations—thwarting Iran's attempt to turn Syria into "greater Iran" and a forward operating base to attack Israel from next door.
And President Trump is tightening the screws on Iran's tyrannical rulers with punishing sanctions that are pummeling Iran's economy.
That's why banishing the stalwart Netanyahu and impeaching President Trump would be a dream come true for Tehran.
Please join me in telling both leaders they have your support and your prayers. You can do that right now by signing our "I'm Standing with You" declarations of support to Prime Minister Netanyahu and President Trump.

I will send your signature, along with those of many others, to Jerusalem and Washington to let both leaders know you're standing with them.


+ + Your voice matters!
Prime Minister Netanyahu has personally told me how much he appreciates hearing from friends of Israel like you. That's why I'm asking you to respond today.
Neither you nor I know what it's like to be relentlessly targeted for vicious attack in the media—all while facing invasive and distracting criminal probes and politically- based legal assaults.
But that's what both Prime Minister Netanyahu and President Trump are facing. And it's why you and I need to stand with them NOW! For their sakes—and for Israel's.
Please sign the notes of support to President Trump and Prime Minister Netanyahu now.
And as you do, I ask you to be as generous as possible in support of Christians in Defense of Israel.
Your generosity will help CIDI fight for Israel in Washington and across America.
Thank you for partnering with CIDI to bless and defend Israel!
Together for Israel,


Mat Staver
Chairman
Christians in Defense of Israel