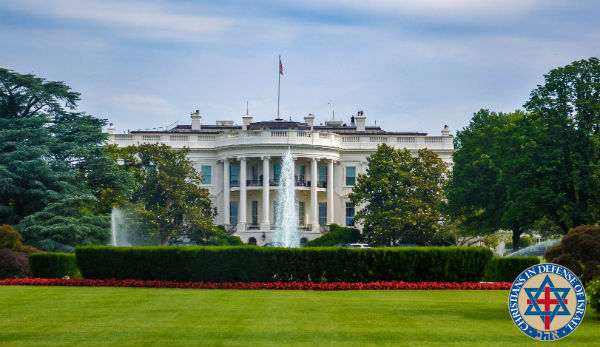 Trump Move Shocks Israel
Jerusalem is not protesting publicly, but President Donald Trump's sudden decision to withdraw troops from Syria weighs heavy on the Jewish state.

Trump ally and fierce Israel supporter Sen. Lindsey Graham expressed the outrage Israeli leaders may well feel.

"The most probable outcome of this impulsive decision is to ensure Iran's domination of Syria," the South Carolina Republican exclaimed in a tweet.

"The U.S. now has no leverage and Syria will eventually become a nightmare for Israel."

This development is all the more reason right now to pray for Israel. Please do that now as Jews worldwide and in Israel observe Yom Kippur, the Day of Atonement, tonight through Wednesday evening.

Israel is in the throes of a protracted leadership crisis at a time when Iran is growing stronger and extending its reach into Israel's immediate neighbors. All in a bid to encircle and strangle the Jewish state.

That's why I ask you to pray for the peace of Jerusalem.

And if you haven't obtained CIDI's guide to prayer for Israel, I'll be delighted to send it to you in thanks for your gift today.

See my message below about Yom Kippur and the new threat facing Israel. --Mat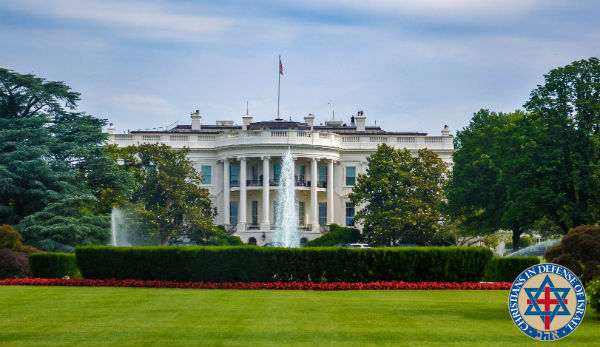 The streets and highways of Israel are nearly empty now as Israel slows to a halt with the start of Yom Kippur Tuesday evening.
Stores and businesses close, radio and television stations are off the air and some 60 percent of Israeli Jews will spend the day fasting, according to one poll.
Extending through Wednesday evening, it's the holiest day on the Jewish calendar--a time of soul-searching and repentance, a time to seek reconciliation with God and man.
Israel pauses on this special day in obedience to God's command to Moses:
"And it shall be a statute to you forever that in the seventh month, on the tenth day of the month, you shall afflict yourselves and shall do no work, either the native or the stranger who sojourns among you. For on this day shall atonement be made for you to cleanse you. You shall be clean before the Lord from all your sins." (Leviticus 23:29-30)
And at this time of heartfelt seeking of God, I urge you to pray for the Jewish people in Israel and worldwide. Ask God to protect His people, lift their burdens, grant them favor, defend the state of Israel and guide them to their Messiah, Yeshua.
Will you do that?
The best way you and I can defend Israel is on our knees. And now is an opportune time.
+ + New threat
That's especially true because of a new threat on Israel's horizon. The White House unexpectedly announced Sunday it will remove troops along the Turkey/Syria border. That gives Turkey an open path to attack Kurdish troops who fought alongside the U.S. to eliminate ISIS.
That's horrible for the Kurdish people . . . and for Israel. Withdrawing U.S. troops from Syria will create a power vacuum into which Iran will rush.
The former head of Israel's National Security Council told the Jerusalem Post an American troop evacuation could give Iran an open corridor across northern Syria to bring men and weapons into Lebanon and to the Mediterranean Sea.
And that will only strengthen Iran in its twisted and maniacal drive to destroy Israel.
+ + Gridlock at time of growing threat
All this while Israeli politics are caught in gridlock with no clear winner emerging from elections three weeks ago. Israelis may go back to the polls, as a result, for the third time within a year.
On top of everything else, Prime Minister Benjamin Netanyahu is fighting a corruption investigation that may lead to indictments and trial. Israel's attorney general will decide on whether to indict sometime in December.
In short, Israeli politics are trapped in stalemate while the Iranian threat grows.
Pray for Israel and stand with CIDI in defense of the Jewish state.
In thanks for your gift today, I'll rush you our guide to praying for God's chosen people, "Pray for the Peace of Jerusalem." It's yours in thanks for your gift today of any amount.
Please pray and let me hear from you today!
May God bless you!
Together for Israel,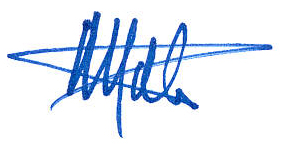 Mat Staver
Chairman