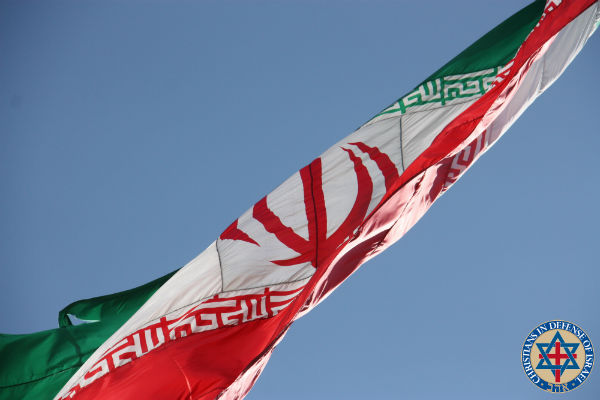 Netanyahu Gives Fresh Warning on Iran
"Iran is getting stronger," Israeli Prime Minister Benjamin Netanyahu warned Israel's Knesset last week. And yesterday he proposed a massive new air defense system to protect the Jewish state.

The Iranian threat—which is escalating as I share below—is why you and I need to lift up Israel and the Jewish people in prayer.

Israel's political uncertainty is another reason to pray. Almost three weeks after the recent national elections, Israelis still don't know who will become prime minister.

And because we're in the High Holy Days—or Days of Awe—with Yom Kippur, the Day of Atonement, arriving on Tuesday evening, now is the time to pray. I urge you to join others in asking God to defend His chosen people from their enemies.

Sign the "Yes, I Will Pray for Israel!" pledge now and petition the Almighty for the peace of Jerusalem!

I'm excited to send you a unique resource to help you pray for Israel in thanks for your gift today. -Mat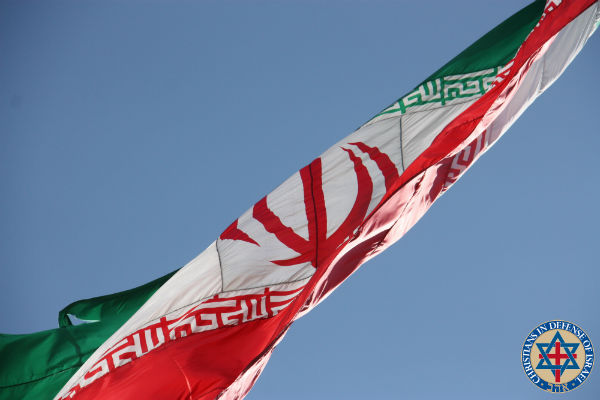 Prime Minister Benjamin Netanyahu called Sunday for a huge new air defense system to protect Israel against Iranian attack. The nearly $300 million proposal came amid a six-hour Israeli security cabinet meeting yesterday.
Netanyahu's initiative to beef up Israel's air defenses comes after Iranian cruise missiles slammed into Saudi Arabia's oil production facilities last month. The vicious, unprovoked attack took half of the Saudi kingdom's oil production offline.
"Anyone who knows the situation knows that Iran is getting stronger and is attacking around the world, saying clearly, 'Israel will disappear,'" Netanyahu warned the Knesset last week.

"They believe it, they are working toward it, we need to take them seriously."
+ + "Nothing will be left of Israel"
And to underscore that point, an Iranian Revolutionary Guard Corps commander issued this ominous warning last month;
"Iran has encircled Israel from all four sides. Nothing will be left of Israel."
That's not an empty boast. Iran is far along in its quest to encircle . . . and strangle . . . the Jewish state.
In Lebanon, terror group Hezbollah is Iran's wholly-owned subsidiary. Fiercely committed to Israel's destruction, it has stockpiled more than 100,000 lethal missiles aimed at the Jewish state. Hezbollah has some 30,000 troops—with a militia of equal size.
In Syria, "Iranian influence is getting bigger and bigger," the head of the opposition Syrian Negotiation Commission told Fox News. "They are the ones controlling the state of Syria, the army of Syria, the security of Syria. . . the troops on the ground are controlled by Iran."
Iran is doing the same thing in Yemen, Iraq and Gaza where it is equipping, arming and training Israel-hating terrorists.
All of which is why you and I need to pray.
+ + Uncertainty rules while Iran issues fire-breathing threats
Uncertainty rules in Israel today. Three weeks after Israelis chose their next government, no clear winner has emerged.
It takes 61 seats in Israel's 120-seat Knesset to form a new government. Netanyahu controls 55 seats but other parties refuse, for now, to join him in a unity government—one urgently needed given Iran's fire-breathing threats and insidious infiltration into Israel's neighbors.
And Israel especially needs a way out of its post-election gridlock because Prime Minister Netanyahu now oversees an interim government without full authority to act. And that puts the Jewish state at risk.
To add to the dark clouds ahead for Israel, the prime minister is fighting possible indictment on corruption charges—charges many see as politically motivated.
+ + Fight for Israel on your knees!
Now is the time to plead with God on Israel's behalf.
We're in the midst of the Jewish High Holy Days—the 10-day period between the Jewish new year, Rosh Hashanah, and Yom Kippur, the Day of Atonement which begins Tuesday night.
Please pray for the peace of Jerusalem (Psalm 122:6). Ask God to defeat Israel's enemies—to "Let them see your zeal for your people and be ashamed" (Isaiah 26:11).
Ask God to lead Israel out of its political logjam—to bring unity where there is division, common ground where there are sharp splits. And to protect His people from their enemies.
Pray for Prime Minister Netanyahu as he fights corruption charges which could push him out of office or end his political career.
God hears and answers prayers. Let's call on him to hear and act now at this moment of crisis for Israel. Sign the Yes, I Will Pray for Israel! pledge now!
+ + Help CIDI fight for Israel
And in thanks for your much-needed gift today, I'm excited to send you a special resource to help you intercede.
"Pray for the Peace of Jerusalem" gives you a captivating look at what the Bible tells you and me about petitioning God on Israel's behalf.
This intriguing pamphlet shows you the awesome power of intercessory prayer. It reveals how you can defend Israel in prayer—and how your intercession can help unlock God's prophetic plan for the Jewish people and the world.
Please let me hear from you right away!
Thank you!
Together for Israel,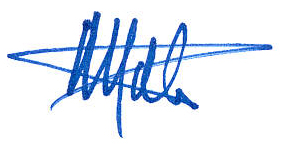 Mat Staver
Chairman