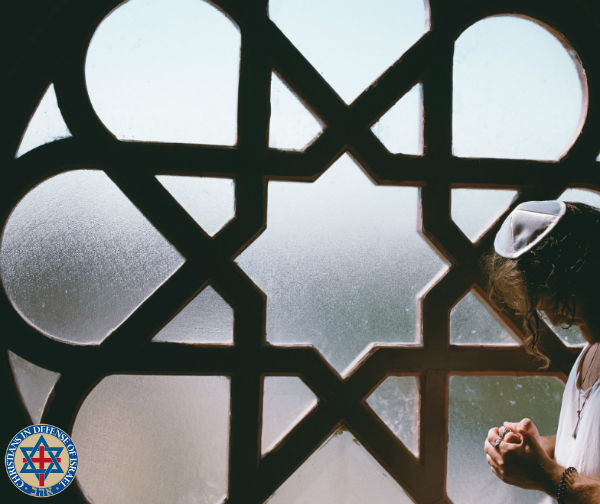 "A Time of Crisis for the House of Jacob"
Israel's post-election leadership crisis is growing. Israel's president called it today a "time of crisis for the House of Jacob."

That's why I ask you to pray for Israel. Join me and others in asking God to intervene. Ask for His help to lead the children of Israel past this political Red Sea—an impasse in which enemies threaten and there is, seemingly, no way out.

And if you haven't already signed the "Yes, I Will Pray for Israel" pledge, please do so now!

As you pray and give to support CIDI's vital work, I'm excited to send you a unique resource in thanks for your gift today.

If you've already pledged to pray, Thank You! If you can, please consider a gift now—and forward this call to prayer to your friends. -Mat.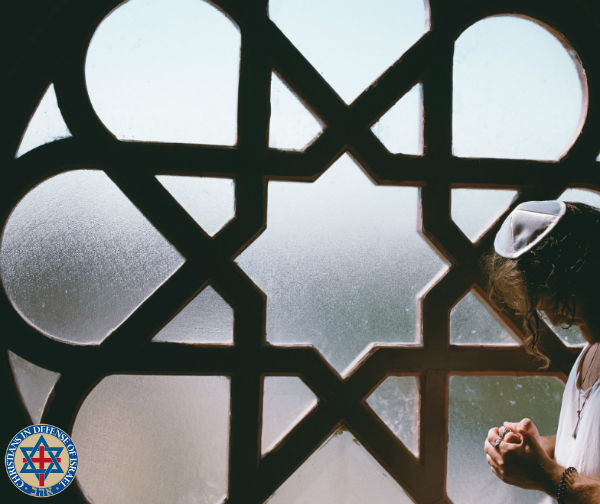 It's now 16 days since Israelis voted and the nation is still in gridlock. It still doesn't know who will lead it into the future. Or whether new elections will be needed to resolve the logjam.
Iran is watching.
The radical Islamic regime is aggressively pursuing its malign aim of destroying Israel. The commander of Iran's Islamic Revolutionary Guard unleashed this threat against Israel Monday:
"This sinister regime must be wiped off the map and this is no longer … a dream [but] it is an achievable goal."
A report in today's Wall Street Journal informs that Iranian and Hezbollah forces are inching ever closer to Israel's border.
"We are facing a time of crisis for the House of Jacob, an emergency for Israel's security and for Israeli society, an emergency for Israeli democracy," Israel's president told the nation's parliament, the Knesset, today.
And that's why it's crucial that you and I pray for Israel now. If you haven't already, sign the Yes, I Will Pray for Israel! pledge now. And in thanks for your gift, I'll rush you our helpful guide to praying for Israel, "Pray for the Peace of Jerusalem."
+ + Unity anyone?
President Reuven Rivlin tasked Likud party leader Benjamin Netanyahu last week with forging a 61-seat coalition to form a majority government. Despite talks, no party is willing to link arms with Bibi's 55-seat right-wing bloc to create the next government as of yet.
One solution to break the deadlock is a national unity government—meaning a coalition of major parties who come together despite differences. But melding competing interests, egos and ambitions into a broad-based coalition takes tough compromises. And so far the parties involved haven't been willing.
Prime Minister Netanyahu, who now leads an interim caretaker government, urged Knesset members today to form a unity government.
"We cannot let ourselves suffer this problem," Netanyahu told the Knesset. "No one is as challenged as much as we are, no other country. And democracies that haven't understood that you need to unite at time of danger suffer a heavy price."
The Iranian threat, Netanyahu warned, is why factions in the Knesset must unite to form a broad government.
And that's why I'm urging you to pray.
+ + Pray for Israel
Israel is now observing its high holy days--the 10-day stretch from Rash Hashanah, the Jewish New Year, to Yom Kippur, the Day of Atonement. Between now and Yom Kippur, I'm calling on friends of Israel like you to lift up the state of Israel.
Join with me in asking God to bring unity where there is division, common ground where there are sharp splits. And to protect His people from their enemies round about.
Pray for Prime Minister Netanyahu, too. He is fighting corruption charges which could push him out of office or end his political career. A four-day pre-indictment hearing launched yesterday and concludes next Monday.
Israel's attorney general will decide after that whether to formally indict the prime minister.
Without pre-judging the suspicions lodged against Netanyahu, it is certainly true that the Israeli left has him in its cross-hairs -- and has for many years.
Pray for the truth to be known and for justice to be done.
+ + Fight for Israel on your knees!
Join me in prayer now for Israel. Ask God to keep and shepherd Israel at this time of domestic turmoil, leadership crisis and intense geopolitical threat.
Again, if you haven't already signed the Yes, I Will Pray for Israel pledge, please do so now!
And in thanks for your support today, I'm excited to send you a special resource. "Pray for the Peace of Jerusalem" gives you a captivating look at what the Bible tells you and me about petitioning God on Israel's behalf.
This intriguing pamphlet addresses the awesome power of intercessory prayer. It shows you how you can defend Israel in prayer—and how your intercession can help unlock God's prophetic plan for the Jewish people and the world.
Please let me hear from you right away!
Thank you!
Together for Israel,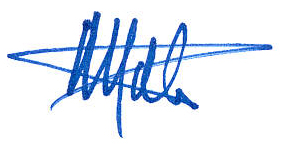 Mat Staver
Chairman