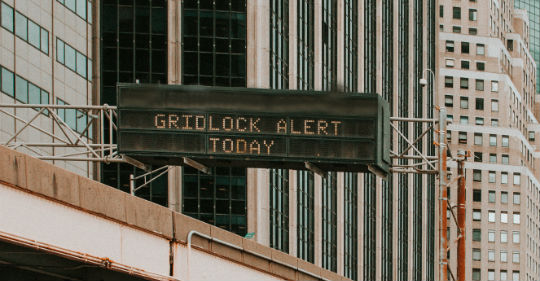 Iran Threatens—Israel Trapped in Gridlock
Businesses in Israel closed Monday and Tuesday as the nation stopped to observe Rosh Hashanah, the Jewish New Year—a two-day national holiday.

Rosh Hashanah commences a 10-day stretch known as "Days of Awe" or "Days of Repentance" during which Jews look inward and upward in self-examination and prayer. It concludes next Wednesday with Yom Kippur, the "Day of Atonement."

Because Israelis and Jews worldwide are observing their high holy days, it's fitting that you and I pray now for Israel and the Jewish people.

And that's especially true right now because the needs are so urgent. The Israeli post-election gridlock continues, while Iran threatens to wipe Israel "off the map"—as I share below.

Join me and other friends of Israel now in prayer for Israel during the Jewish Days of Awe, concluding next Wednesday on Yom Kippur. And if you haven't already signed the "Yes, I Will Pray for Israel" pledge, please do so now!

As you pray and give to support CIDI's vital work, I'm excited to send you a unique resource in thanks for your gift today.

If you've already pledged to pray, Thank You! If you can, please consider a gift now—and forward this call to prayer to your friends. -Mat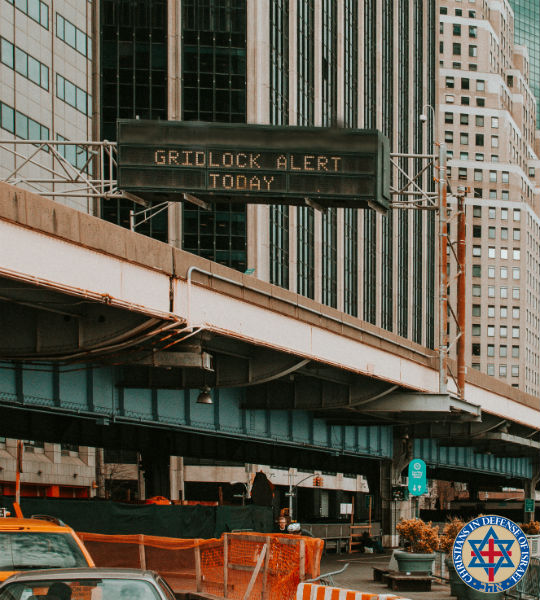 Just as Israelis stopped Monday to observe Rosh Hashanah, the Jewish New Year, the commander of Iran's Islamic Revolutionary Guards Corp announced yet another blood-curdling threat to Israel.
"We have managed to obtain the capacity to destroy the impostor Zionist regime," boasted Major General Hossein Salami. "This sinister regime must be wiped off the map and this is no longer … a dream [but] it is an achievable goal."
Maybe that's an empty boast—maybe not. One thing for certain, the head of research in the Israel Defense Force military intelligence directorate is taking Iran very seriously.
"At the end of the day, it's all about Iran," Brig. Gen. Dror Shalom told Israel Hayom news.
"We are seeing a much more chilling picture recently," Shalom revealed. "We're in a much more complex reality than we were in the past, and it's only getting worse."
This credible threat is reason enough for you and me to pray. Will you join me and others in concerted prayer for Israel? Sign the Yes, I Will Pray for Israel! pledge now!
+ + Election gridlock
And here's another reason to pray for Israel and its leaders. It's been two weeks since national elections and Israelis still don't know who will lead them.
Israel's president tasked Israeli Prime Minister Benjamin Netanyahu last week with forming a coalition government. "Bibi" has 28 days to achieve that goal but may well throw in the towel soon.
Netanyahu leads a right-wing block of 55 seats but needs to reach 61 to get a majority in the 120-member Israeli parliament, or Knesset. Yet because of political feuding, ideological differences and personal ambition, no other party so far is willing to join him.
No one knows what's ahead, but a third national election in 12 months is one very real and likely possibility.
+ + Bibi fights corruption accusations
All this while Netanyahu's own future is up in the air. He is fighting corruption charges which could push him out of office or end his political career.
A four-day pre-indictment hearing started today and concludes next Monday. Netanyahu's attorneys told Israeli media today that they will present new evidence and predicted the cases against the prime minister will be closed.
And one more thing. The entire Middle East is crackling with tension in the wake of Iran's recent missile attack on Saudi Arabian oil production facilities. Iran claims innocence but the missiles were fired from Iranian territory, according to U.S. intelligence officials.
To make things even more tense, Russian president Vladimir Putin today said there's no proof Iran is the guilty party. It's an open question whether Russia will side with Iran if hostilities erupt.
+ + Hope and comfort from God's Word
In the face of all this, let me share a reading from yesterday's Rosh Hashanah observance. In it, the prophet Jeremiah gives much-needed consolation and hope to the Jewish people . . . and to you and me.
"Hear the word of the Lord, O nations,
and declare it in the coastlands far away;
say, 'He who scattered Israel will gather him,
and will keep him as a shepherd keeps his flock.'
For the Lord has ransomed Jacob
and has redeemed him from hands too strong for him.
They shall come and sing aloud on the height of Zion,
and they shall be radiant over the goodness of the Lord,
over the grain, the wine, and the oil,
and over the young of the flock and the herd;
their life shall be like a watered garden,
and they shall languish no more."
--Jeremiah 31:10-12
+ + Fight for Israel on your knees!
Stand with me in prayer now for Israel. Ask God to keep and shepherd Israel at this time of domestic turmoil, an emerging leadership crisis and intense geopolitical threat.
Again, if you haven't already signed the Yes, I Will Pray for Israel pledge, please do so now!
One of the best ways you and I can fight for Israel is on our knees! Let's do that now during Israel's high holy days.
And in thanks for your support today, I'm excited to send you a special resource. "Pray for the Peace of Jerusalem" gives you a captivating look at what the Bible tells you and me about petitioning God on Israel's behalf.
This intriguing pamphlet addresses the awesome power of intercessory prayer. It shows you how you can defend Israel in prayer—and how your intercession can help unlock God's prophetic plan for the Jewish people and the world.
Please let me hear from you right away!
Thank you!
Together for Israel,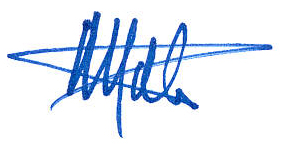 Mat Staver
Chairman