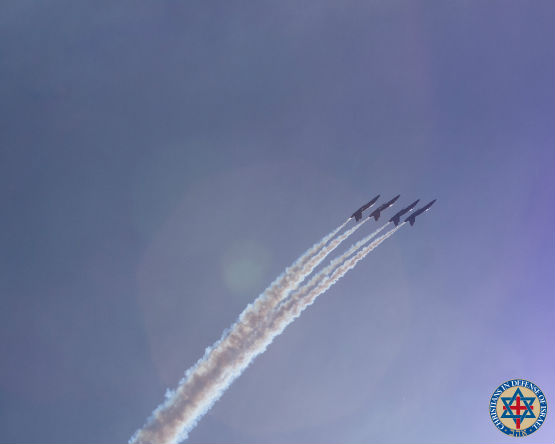 Iran Issues Vile New Threat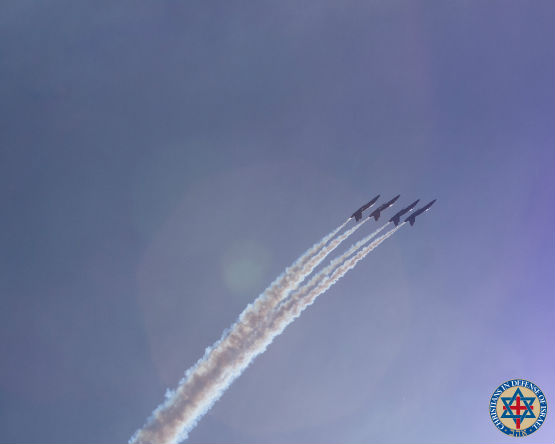 The radical Islamic regime of Iran came out today with a fresh nuclear warning to the world. It warned it would take just "one to two days" to enrich uranium up to 20%.
That's huge because it's a relatively small step to go from 20%--"highly enriched uranium"--to "weapons-grade uranium" . . . the fuel needed for the Bomb.
The Iranian snake is coiling to strike.
As the world's leading state sponsor of terror, Iran's ultimate goal is to destroy Israel--the "little Satan"--and then the U.S.--the "great Satan." All as a prelude to global Islamic rule under a Muslim false messiah named the "Mahdi."
For the moment, Iran is using its nuclear threat as a negotiating tactic to get European relief from crippling U.S. sanctions. But its end game is to annihilate Israel and the U.S.--and nuclear weapons, it thinks, will make that happen.
+ + Iran's wicked campaign to destroy Israel
Even as Europe talks about giving Iran the relief it demands, the malign regime is pursuing its wicked campaign to destroy Israel.
On August 22, Israel launched a defensive first strike against Iranian forces inside Syria. The attack stopped an imminent Iranian "killer drones" attack on the Jewish state.
After that display of Israeli prowess, Iranian commander Qassem Soleimani defiantly tweeted, "These insane operations are absolutely last struggles of the Zionist Regime."
And today, Fox News reported Iran is building "a new military base in Syria and has plans to house thousands of troops at the location." The base has facilities that could house precision-guided missiles.
Iran's client, Hezbollah, fired missiles last week into Israel, narrowly missing a vehicle carrying Israeli soldiers. Israel retaliated with artillery fire.
Hezbollah's missile barrage came after Israel launched a drone assault in Beirut. The daring attack destroyed sophisticated equipment Hezbollah would have used to produce precision missiles intended for Israel.
The battle is heating up. Israeli newspaper, Israel Hayom, reports that, in the past two years . . .
"Iran's regional power base has been substantially enhanced . . . Having supported and developed the military capabilities of its proxies [in Syria, Iraq, Lebanon, Gaza and Yemen] Iran is now engaged in transferring to them advanced missile and drone capabilities, which it hopes will one day be unleashed on Israel."
+ + Time to pray and stand with Israel
That's why you and I need to pray for Israel—and stand with the Jewish state. That's especially needed now because Iran has been pouring billions into its maniacal crusade to destroy Israel—America's best friend and ally.
At a time of rising Middle East tension, it's crucial that America stands strong for Israel. Yet, incredibly, many in Congress are more critical of Israel than Iran—calling the Jewish state's government "racist" and guilty of "inhumane policies."
But terror state Iran, a human-rights abuser which oppresses women, gets a pass from the Israel-haters in Congress.
That double standard is blatant anti-Semitism. And it threatens our nation's pro-Israel stance—which is Israel's lifeline.
That's why CIDI's voice on Capitol Hill and in the culture needs to be stronger than ever. Your much-needed gift now will help make that happen.

To thank you for your support, I'm eager to send you a special resource to help you intercede with clarity and focus for Israel. "Pray for the Peace of Jerusalem" is a captivating look at what the Bible tells you and me about petitioning God on Israel's behalf.

This pamphlet addresses the awesome power of intercessory prayer. You'll see how your prayers can help unlock God's prophetic plan for the Jewish people and the world.
+ + Jesus—not the Mahdi—will rule in Jerusalem!
Israel is at the heart of God's prophetic purpose. Iran's vain hope is to seat the Mahdi—a Muslim false messiah—on a throne in Jerusalem. But the true Messiah, Jesus, is the One who will actually return in triumph to the Holy City and reign, as Prince of Peace, over the world!
Right now, however, we're in the throes of an escalating Middle East crisis. It could lead to war and Israel is at the center of it all. That's why you and I must pray—and stand strong for Israel.
Please help us stand with Israel with your gift today!
Again, in thanks for your gift, we'll be delighted to send you "Pray for the Peace of Jerusalem"--a guide to praying for Israel at a time of soaring conflict.
Thank you for your friendship and love for the Jewish people!
Together for Israel,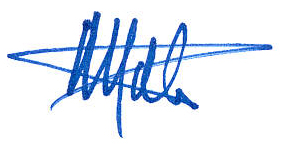 Mat Staver
Chairman