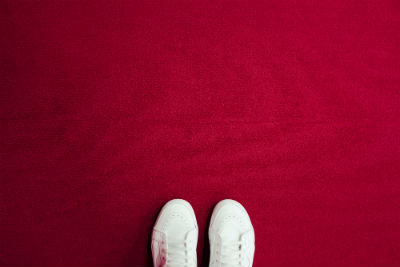 Bibi Made the Right Call
Democrats, the media and even some Republicans blasted Israel yesterday for denying entry to Israel-hating congresswomen Ilhan Omar and Rashida Tlaib.
The duo are sharp critics of Israel. But worse, they support BDS—a movement which targets Israel for destruction. And because they both back the campaign to boycott, divest and sanction Israel, Prime Minister Benjamin Netanyahu made the right call yesterday.
One thing is certain. It would have not been a friendly visit.
The itinerary for the Omar/Tlaib tour listed "Palestine" and not Israel as their destination. And no Israeli officials were asked for a meeting.
Instead, Netanyahu said in a statement, their travel plans "...revealed that they planned a visit whose sole objective is to strengthen the boycott against us and deny Israel's legitimacy."
The organization funding their visit, the Prime Minister said, is Miftah, a group which backs BDS and whose members have supported terror against Israel.
+ + Rashida rejects Israel's goodwill gesture
And today, after Israel graciously permitted Tlaib, on humanitarian grounds, to visit her aging grandmother in the disputed West Bank, she rejected the offer.
In her request yesterday, Tlaib promised to "respect any restrictions and will not promote boycotts against Israel during my visit." But today, she changed her tune—big time. In a tweet, Tlaib defiantly declared:
"Silencing me & treating me like a criminal is not what she [grandmother] wants for me. It would kill a piece of me. I have decided that visiting my grandmother under these oppressive conditions stands against everything I believe in--fighting against racism, oppression & injustice."
Israel's Interior Minister who, in a goodwill gesture, granted Tlaib's request, said in response: "Her hatred of Israel is greater than her love for her grandmother."
+ + Israel understands its enemy—but the U.S. doesn't!
Again, Israel made the right call. It knows its enemy. It understands that Islam fills its adherents with hate for Jews and for the Jewish state.
But while Israel is clear-eyed about Islam, the United States is not.
Instead, figures linked to the radical Muslim Brotherhood have been welcome guests at the White House under Presidents Clinton, Bush and Obama.
What's worse, radical Islamists—including the Council on American-Islamic Relations (CAIR), for which Omar has fundraised—have had a free hand to infiltrate America's defense establishment and censor the truth about Islam.
The result? Our nation has been blinded to the very real threat of radical Islam.
+ + Tell Trump to "Tell the Truth About Islam!"
Which is why we've created a critically important "Tell the Truth About Islam!" petition to President Trump. Will you sign it now and make a generous gift to Christians in Defense of Israel?
If you've already signed, thank you! Please consider forwarding this message and inviting a friend to sign, too!
+ + Deception at work...
You and I witnessed the shocking power of radical Islamists to deceive our nation's leaders just days after 9/11.
The rubble was still smoking when President George W. Bush stood in a Washington, DC, mosque and announced that "Islam is peace."
President Bush said that in all sincerity. But he was terribly misinformed. Just like too many today in Washington.
Standing behind Bush at the mosque were Muslim leaders, including Nihad Awad, executive director of the Council on American-Islamic Relations (CAIR). Awad is on record stating his support of the vicious terror group Hamas, which seeks the destruction of Israel.
Since 9/11, Muslim terrorists worldwide have staged more than 35,463 deadly attacks, according to thereligionofpeace.com.
The Muslim Brotherhood, active in some 70 nations worldwide—including the U.S.—declares in its motto, "Jihad is our means; and martyrdom in the way of Allah is our inspiration."
America's military warriors need precise, objective and clear-eyed facts about our enemies. But Muslim groups, like CAIR and the Muslim Brotherhood have censored the truth about Islam from them.
Which makes America all the more vulnerable to the "grand jihad" against the U.S. that the Muslim Brotherhood has already announced in its own internal documents.
+ + Sign the "Tell the Truth About Islam!" petition now!
Again, please join me in calling on President Trump to root out "political correctness" on Islam from our nation's military and intelligence establishment.

Add your online signature to the "Tell the Truth About Islam!" petition to President Trump and make your best gift now to defend Israel and the Jewish people.
And in thanks for your gift today of any amount, I'll send you two eye-opening publications to help you understand Islam's all-too-successful war on America's defenders...
CAIR: Lobbying for Islam, Linked to Terror
The Muslim Brotherhood: Allah's Agents of Conquest
Thank you for your partnership as, together, we stand for Israel!

Sincerely,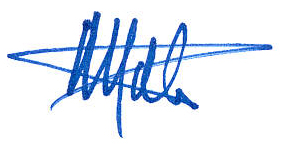 Mat Staver
Chairman
P.S. The time is now to demand that our nation's warriors get the truth about Islam and the grave threat it poses. Sign the "Tell the Truth About Islam!" petition to President Trump and make your much needed gift today!