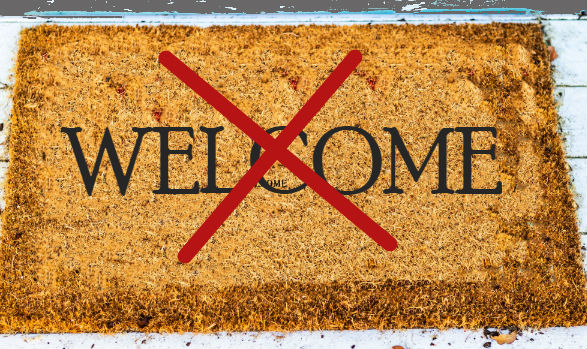 Israel Yanks Welcome Mat From Tlaib, Omar
Because of "suspected provocations and promotion of BDS [Boycott, Divestment and Sanctions]" Israel today blocked Muslim congresswomen Ilhan Omar and Rashida Tlaib from visiting the Jewish state. The radical duo were scheduled to arrive in Israel Friday, according to press reports.
"We won't allow those who deny our right to exist in this world to enter Israel," Israel's deputy foreign minister said about the decision to bar Omar and Tlaib from entry.
Nearly a month ago, Israel gave the vociferous Israel-haters a green light to visit. But it reconsidered, according to Israeli news, due to an emerging picture of planned provocations.
According to the Arutz Sheva news site, Omar and Tlaib had scheduled no meetings with Israeli officials. Instead, their itinerary was to include stops at Israel's security barrier, the Temple Mount, Bethlehem, Hebron and Ramallah--where the Palestinian Authority (PA) has its headquarters.
"The concern in Israel," Arutz Sheva reported, "is that an attempt to curb their entry to the Temple Mount accompanied by PA officials could create an incident that would damage Israel's image."
Israeli authorities acted under a 2017 anti-BDS law blocking foreign BDS activists from entering Israel. Tlaib and Omar both support the anti-Semitic boycott, divestment and sanctions movement which seeks to destroy the Jewish state. They were among just 16 House members--all Democrats--who voted against an anti-BDS resolution in July.
+ + Kudos to Israel!
Israel made the right call. Both Omar and Tlaib have made their hatred for Israel--and their anti-Semitism--well known. Given their itinerary, the two Muslim firebrands would have used the Jewish state as a backdrop to grab global media attention and spew their contempt for Israel.
Israel knows its enemy. It understands that Islam fills its adherents with hate for Jews and for the Jewish state. Israel's "neighbors"--Hamas, Hezbollah, Syria and Iran—all want to destroy the world's only Jewish state.
But while Israel is clear-eyed about Islamic doctrine, the same can't be said for the United States.
Instead, figures linked to the radical Muslim Brotherhood have been welcome guests at the White House under Presidents Clinton, Bush and Obama.
What's worse, radical Islamists--including the Council on American-Islamic Relations (CAIR), for which Omar has fundraised--have had a free hand to infiltrate America's defense establishment and censor the truth about Islam.
The result? Our nation has been blinded to the very real threat of radical Islam.
+ + Tell Trump to "Tell the Truth About Islam!"
Which is why we've created a critically important "Tell the Truth About Islam!" petition to President Trump. Will you sign it now and make a generous gift to Christians in Defense of Israel?
If you've already signed, thank you! Please consider forwarding this message and inviting a friend to sign, too!
You and I witnessed the shocking power of radical Islamists to deceive our nation's leaders deception just days after 9/11.
The rubble was still smoking when President George W. Bush stood in a Washington, DC, mosque and announced that "Islam is peace."
And then-Director of National Intelligence James Clapper told Congress in 2011 that the Muslim Brotherhood is "largely secular" and has "eschewed violence."
Clapper insisted the Brotherhood has "no overarching agenda, particularly in pursuit of violence, at least internationally."
I'm sorry, but that is "claptrap."
The year before Clapper spread that nonsense, the Muslim Brotherhood's "Supreme Guide" said Muslim goals "can only be attained through jihad and sacrifice and by raising a jihadi generation that pursues death just as the enemies pursue life."
And the Brotherhood's motto declares, "Jihad is our means; and martyrdom in the way of Allah is our inspiration."
America's military warriors need to know precise, objective and clear-eyed facts about our enemies. Without that, they will be at a deep disadvantage.
+ + Sign the "Tell the Truth About Islam!" petition now!
Again, please join me in calling on President Trump to root out "political correctness" on Islam from our nation's military and intelligence establishment.

Sign the "Tell the Truth About Islam!" petition to President Trump and make your best gift now to defend Israel and the Jewish people.
And in thanks for your gift today of any amount, I'll send you two eye-opening publications to help you understand Islam's all-too-successful war on America's defenders...
CAIR: Lobbying for Islam, Linked to Terror
The Muslim Brotherhood: Allah's Agents of Conquest
Thank you for your partnership as, together, we stand for Israel!
Sincerely,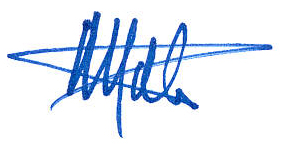 Mat Staver
Chairman


P.S. The time is now to demand that our nation's warriors get the truth about Islam and the grave threat it poses. Sign the "Tell the Truth About Islam!" petition to President Trump and send your much-needed gift today!