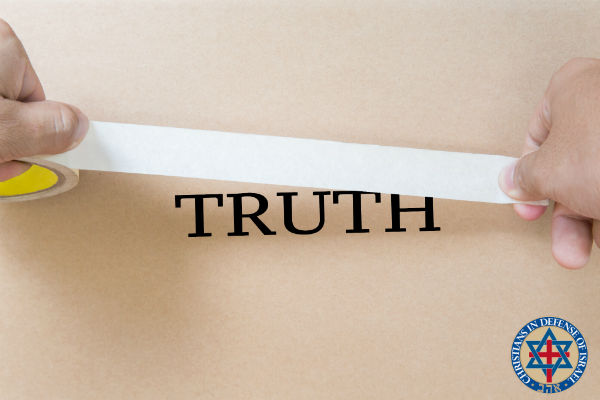 Censoring the Truth About Islam
Three years ago this summer, a gunman entered the Pulse nightclub in Orlando. Yelling "Allahu Akbar" (Allah is greater), shooter Omar Mateen killed 49 people in a horrendous massacre.
And not only did Mateen shriek the Muslim war cry, "Allahu Akbar"—the same one heard on 9/11—but he also pledged allegiance to ISIS in a call to 911.
Despite that, federal officials, from President Obama on down, stubbornly refused to say the obvious about what made Mateen pull the trigger.
The U.S. Attorney General at the time, Loretta Lynch, tried to hide that information. She instructed the FBI to edit out references to ISIS from a transcript of the killer's 911 call.
Then-President Obama said publicly that he didn't know what inspired the killer beyond something called "extremist ideology."
+ + Outraged Trump blasted Obama
But that willful ignorance outraged then-candidate Donald Trump. He blasted Obama for having "disgracefully refused to even say the words 'Radical Islam.'"
Obama, Trump charged, was "not addressing the issue, he's not calling it what it is."
I applaud Donald Trump for his candid use, as president, of honest terms like "radical Islamic terrorism." That's "calling it what it is." But even more candor is necessary to overcome the issue, especially in our military.
The disturbing fact is that political correctness and Muslim pressure groups like the Council on American Islamic Relations (CAIR) still hold sway in our nation's military. And they've succeeded in censoring the truth about Islam in military training materials.
In one decisive 2011 episode, a coalition of 57 Muslim groups fired off a strongly worded letter demanding that the Obama administration end "the use of bigoted trainers and materials" within the federal government. In other words, honest, objective treatment of Islam in training materials had to go.
+ + Great Purge
The Obama administration obeyed. Six months later, Joint Chiefs Chairman Martin Dempsey ordered the U.S. military to purge all instructional materials "disrespectful of the Islamic religion."
By 2015, the purge was so complete that FBI and Homeland Security agents and analysts could not even use terms like "Islam."
And this willful ignorance still jeopardizes our nation's security.
It's past time to restore accurate, objective instruction about Islam, its history and its aims, to the Pentagon, the Department of Homeland Security, the FBI, the Justice Department and the State Department.

Which is why CIDI is calling on President Trump to "Tell the Truth About Islam." Our petition to the president urges him to restore objective, fact-based, truth-telling about Islam to U.S. military training.

Will you sign the petition now? As you do, I ask you to make a generous gift of 35, 75, or 150 dollars to support CIDI's work to bless and defend Israel and the Jewish people.
+ + Islamists are deeply entrenched...
CAIR and its Islamist allies have been extending their tentacles into the U.S. intelligence and defense establishment for decades. Today, their influence is entrenched. And things will not change unless you and I act.
Mohamad Elibiary is a Muslim who served on the Department of Homeland Security Advisory Security Council. He helped purge the truth about Islam from U.S. government training materials during the Obama administration.
And in 2014, he unleashed this triumphant tweet, announcing his confidence that the Great Purge will never be reversed:
"With my 22 + yrs @GOP, friends thru out 100s US security policing agencies & academia; no future presidency will reverse reforms underway."
Don't let this boast prove true! Join others in calling on President Trump to restore clear-eyed truth-telling when it comes to Islam and the threat we face.
And to better understand the threat, here's what CAIR's co-founder, Omar Ahmad, declared in 1998 . . .
"Islam isn't in America to be equal to any other faith, but to become dominant. The Koran should be the highest authority in America, and Islam the only accepted religion on Earth."
That's what lies ahead — unless patriots like you act today.
Please sign the "Tell the Truth About Islam!" petition.

As you do, I ask you to help us fight on Israel's behalf. Your prayers and financial support are very much appreciated.
In thanks for your gift, I'm eager to send you two fascinating resources you need on the threat we face:
CAIR: Lobbying for Islam, Linked to Terror
The Muslim Brotherhood: Allah's Agents of Conquest.
Please let me hear from you right away!
Thank you for being a friend of Israel and of freedom!
Together for Israel,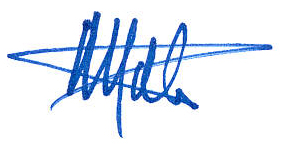 Mat Staver
Chairman

P.S. The time is now to demand that our nation's warriors get the truth about Islam and the grave threat it poses. Sign the "Tell the Truth About Islam!" petition to President Trump and make your much-needed gift today!