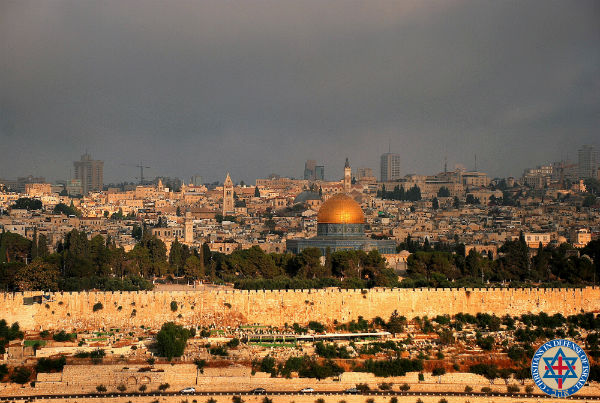 Violence Flares on Temple Mount
The Temple Mount in Jerusalem is easily the most contested piece of real estate on planet earth.
On Sunday, this volatile flash-point erupted again.
The hostility exploded when tens of thousands of Muslim worshipers converged on the Temple Mount for the start of the Muslim holiday of Eid al-Adha. They came just as hundreds of Jews were poised to ascend to the Temple Mount to mourn Tisha B'Av, a Jewish fast which commemorates the destruction of the two Jewish temples.
Israeli police initially stopped the Jews from entering the Temple compound but later let them come in. And that's when the clash erupted. According to Israel Hayom:
"The protesters chanted "Allahu akbar" (God is the greatest) and threw stones at police, who then charged into the compound while firing stun grenades and rubber-coated bullets.

"Israeli police had initially barred entry to Jewish visitors but reversed their decision. Several dozen entered the site under close police escort and Muslim worshippers began throwing chairs and other objects at the group. The Jewish visitors left the compound shortly thereafter."
The mere presence of Jewish people on the Temple Mount enraged Muslims and sparked a riot. There's a lesson here. . .
+ + The truth behind the Israeli/Palestinian conflict...
The inescapable fact is that the engine driving the bitter dispute between Jew and Arab is the religion of Islam. Extreme prejudice against Jews radiates from Islam's holy book, the Qur'an. It is a complete catechism for hating Jews. In it, Allah denounces Jews, making them apes, pigs and slaves for violating the Sabbath and distorting the Torah.
Islam, we're told, is "a religion of peace." President George W. Bush said so just days after 9/11. But he was woefully misinformed. Just as our nation's military is today.
And there's a reason for that.
A long-running and all-too-successful Muslim Brotherhood-led campaign to censor the truth about Islam from all U.S. government training.
Because of that, the men and women who wield the sword in America's defense have been effectively blinded to Islam's true nature and threat.
+ + Purging the truth about Islam...
Many observers call it "The Great Purge."
It's an attempt to spare Islam from scrutiny. The censorship even bans the use of meaningful terms like "Islam", "jihadist" or "muhajideen," as a 2008 National Counterterrorism Center advisory instructed.
Such censorship led directly to absurdities like "workplace violence"—the Pentagon's appalling term for the Fort Hood massacre. Major Nidal Hassan shouted "Allahu Akbar" (Allah is greatest) while slaughtering 13 people and wounding 42 at Fort Hood in 2009.
But the Pentagon averted its gaze—refusing to make the obvious link between Islam and a bloody killing spree done in the name of Allah.

In other words, the Pentagon whitewashed Islam.
And that's just one example. There are many more examples, including the FBI's 2012 decision to scrub its training materials of references that link Islam to Muslim terror attacks. All told, the FBI, under then-director Robert Mueller, altered or shredded some 876 pages and 392 training presentations focused on Islam.
+ + Call on President Trump to "Tell the Truth About Islam!"
You and I, as patriots and friends of Israel, need to get this changed! Together, we must call on President Donald Trump to reverse the Great Purge.
America's defenders must restore an honest, objective and fact-based approach to Islam — one that is neither politically correct nor Islamist.
To make that happen, I've created a critically important "Tell the Truth About Islam!" petition to President Trump. Will you sign it now and make a generous gift to Christians in Defense of Israel?
If you've already signed, thank you! Please consider forwarding this message and inviting a friend to sign, too!
+ + Special gifts when you give...
And in thanks for your generous gift now, I'm excited to send you two of our must-have publications. Together, they peel back the lies used to deceive — and even disarm our nation's defense establishment.
CAIR: Lobbying for Islam, Linked to Terror
The Muslim Brotherhood: Allah's Agents of Conquest
Sign the "Tell the Truth About Islam!" petition to President Trump and make your best gift now to defend Israel and the Jewish people.
In thanks for your gift today of any amount, I'll send you these two eye-opening publications to help you understand Islam's all-too-successful war on America's defenders.
Thank you for your partnership as we, together, stand for Israel!
Sincerely,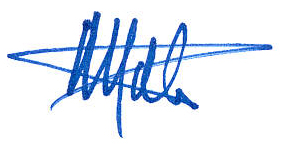 Mat Staver
Chairman


P.S. The time is now to demand that our nation's warriors get the truth about Islam and the grave threat it poses. Sign the "Tell the Truth About Islam!" petition to President Trump and send your much-needed gift today!