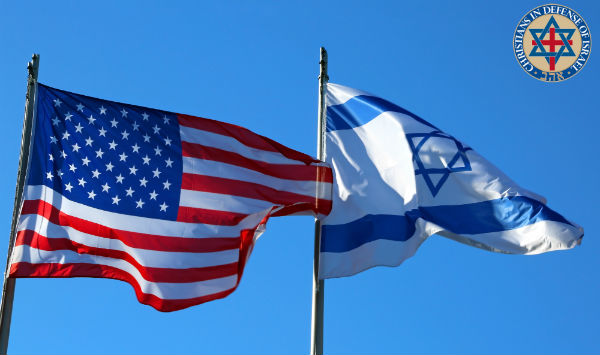 Rabbi Embraces VP Pence
Vice President Mike Pence made an unannounced visit yesterday to the Poway, California, synagogue where a shooter opened fire last April. Rabbi Yisroel Goldstein met Pence with a hug—his hand still bandaged from the rifle attack which took his index finger. "I was looking down the barrel of a rifle, right here in my home," Goldstein told the Vice President. "I heard children playing behind me."
The rabbi showed Pence and Second Lady Karen Pence where the attack took place and pronounced a blessing on the couple. Later, Pence tweeted: "No one should fear in a house of worship. We will always condemn evil acts of antisemitism. We are with you!"
But there's something you need to know about the shooter and the sick, perverse ideas that polluted his mind. I think you'll be stunned –Mat.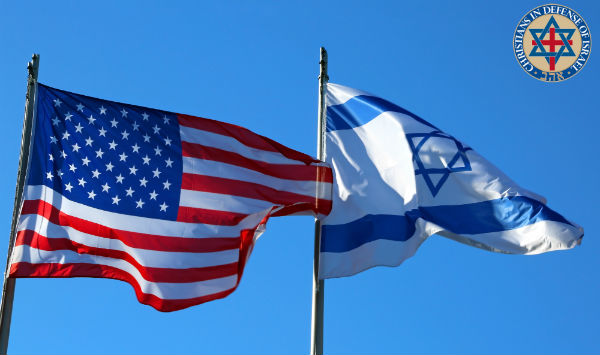 You and I got a shocking wake-up call in late April. Another synagogue shooting. This time on the last day of Passover. And the killer? A "good kid" and a "Christian."
Armed with a high-powered rifle and some 60 bullets, a 19-year-old man opened fire inside a packed synagogue in Poway, California. Yelling anti-Semitic slurs, the attacker cried out that Jews were "ruining the world!"
He squeezed off 8-to-10 rounds before his gun jammed and he fled. By that time, a 60-year-old woman lay dying and three people, the rabbi, an eight-year-old girl and her uncle were wounded.
There are no words to fully describe my horror and disgust at this mad act, which CIDI utterly condemns. But let me share something almost more shocking.
The killer, John T. Earnest, was a top student, an accomplished pianist and a professing Christian! He lived with his family and attended a solid, Bible-believing church.
Yet he didn't learn to hate at home or at church. Instead, he soaked up his anti-Semitism from online fever swamps where resentment and hatred breed.
Incredibly, Earnest thought God was on his side. He first proclaimed his anti-Semitic hate in a twisted 4,000-word diatribe posted before his attack. His vile bigotry came cloaked in Christian jargon . . .
"To my brothers in Christ of all races. Be strong. Although the Jew who is inspired by demons and Satan will attempt to corrupt your soul with the sin and perversion he spews—remember that you are secure in Christ."
And then he strapped on his tactical vest, shouldered his rifle and pulled the trigger. The result? A wonderful wife and mother killed, three people wounded, and a close-knit community grieving and traumatized.
+ + A solution to fight anti-Semitism
You and I cannot be silent in the face of sheer evil like this. We must act.
And that's why I'm so encouraged by the opportunity we have to instill love for Israel and the Jewish people in the hearts and minds of college-age Christian leaders.
Thanks to friends like you, our affiliated ministry, Covenant Journey, takes young leaders to Israel for transformational 10-day visits. Just last month, I led our twenty-second Covenant Journey with students from 27 colleges and universities.
With your help, we are raising up a Gideon's Army—young people who will carry a torch for Israel on campus and in their careers. These are bright young leaders, bursting with talent and energy. And they return home fired with a passion for Israel—and for the God of Israel—like these alumni...
After encountering Israel in 2016 on a Covenant Journey trip, Jennifer Sullivan spearheaded an anti-BDS measure in the Florida legislature where she still serves as an elected state representative.
Danny Pennell returned to his campus and helped organize the first ever pro-Israel student club at his university. He brought Holocaust survivor Irving Roth on campus, who spoke to 500 people.
+ + Invest in America's pro-Israel future
Covenant Journey is an investment in America's pro-Israel future. We have already equipped and mobilized nearly 1,000 young leaders. That means a growing number of young champions for Israel who will influence every sector of society—they'll become pastors, run for office, craft foreign policy, report the news, build businesses and more.
But to keep on sending young pro-Israel leaders into American society, I need your help. Your gift now is crucial to continuing this vital ministry that is changing lives and fighting the anti-Semitic drift in American culture...and even the American church.

And when you make your gift today, I want to send you a special CIDI print resource that dismantles the ugly lies used to inflame too many with anti-Semitic hate. Big Lies: Answers to the Top 10 Slanders, Smears and Libels Against Israel powerfully refutes the toxic ideas that fuel attacks on Israel.
+ + Covenant Journey fights this disturbing trend
Let me share some troubling numbers and a story. A Lifeway poll found nearly one in five evangelicals who are 18-34 years old see Israel's rebirth as a "terrible injustice." Half aren't sure whether it is or not. The rest, just one-third, say it's not an injustice.
That's simply stunning . . . and so is this story:
One of our Covenant Journey speakers—a man I know and trust—told me he spoke recently in Israel to a group of hostile American college students. They jeered, called him "baby-killer" and accused him of supporting Israel's "apartheid state" when he explained why he, an Arab Muslim, stands with Israel.

But here's the kicker: Those rude and angry college students? They were Christians. That's why Covenant Journey and CIDI are so desperately needed.
Please make your gift now to help us grow Covenant Journey, instill love for the Jewish people and fight for Israel on Capitol Hill and across America.
Thank you for partnering with us to bless and defend the Jewish state of Israel!
Sincerely,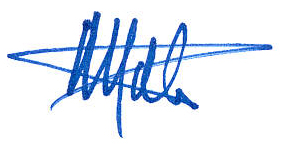 Mat Staver
Chairman
P.S. Your generosity now will go right to work to fight anti-Semitism and build the next generation of pro-Israel leaders. Give today to make this happen, and to support everything we do to fight for Israel!