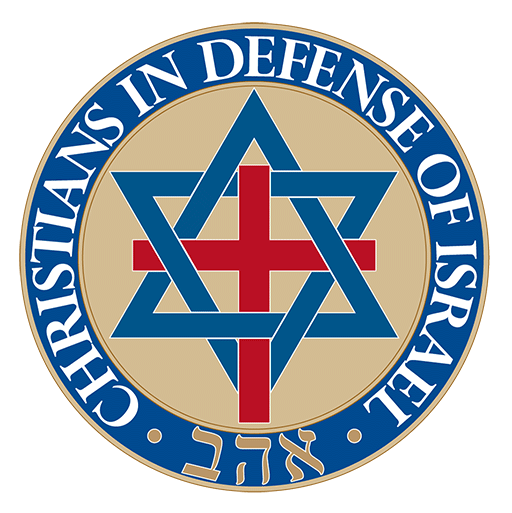 Trump: Iran Is "Playing with Fire"
A malevolent Islamic power bent on destroying Israel is taking the Middle East to the brink of war. And things seriously escalated yesterday. That's why Christians need to pray—and why you and I must stand with Israel

now

! See my message below —Mat.
Iran is "playing with fire," President Trump charged yesterday. He spoke after the radical Islamic regime breached the limit on enriched uranium imposed by the 2015 nuclear deal.
Despite the warning, Iran's twisted theocratic rulers vow to keep their centrifuges spinning. They've set a July 7 deadline--an "ultimatum" they call it--by which Europe must meet their demand for relief from crippling sanctions.
If not, Iran may keep on enriching uranium--taking the Israel-hating regime closer to acquiring the Bomb.
And taking the world closer to war.

+ + Netanyahu: Israel won't let Iran go nuclear
Israeli Prime Minister Benjamin Netanyahu called Iran's breach a "significant step" toward nuclear weapons. He urged Europe to immediately impose sanctions on Iran.
And he issued a warning: "I say it again, Israel will not let Iran develop nuclear weapons."
But that's not stopping Iran--for now. The world's leading state sponsor of terror is using nuclear blackmail to pressure Europe. Either give us relief from sanctions, Tehran is telling Britain, France, Germany and the European Union, or we'll blow past all limits on uranium enrichment.
And the clock is ticking. Iran's July 7 deadline is now just five days away.
If nuclear extortion doesn't give Iran what it wants, a nation that writes "Death to Israel" on its ballistic missiles could soon acquire the fissile material it needs for nuclear weapons.
At that point, the unimaginable could happen. Not only will Israel step in, but so will the U.S.
"I'm not looking for war, and if there is, it'll be obliteration like you've never seen before," President Trump told NBC News on June 21. "But I'm not looking to do that. But you can't have a nuclear weapon."
And Russia might enter the fray, too—but on Iran's side. The world could easily find itself at war.

+ + What you and I must do now...
Which is why I'm asking you to join me in interceding for Israel. The Jewish nation is in the cross hairs and prayer is crucial. It's a powerful weapon and we must make full use of it in this crisis.
For that reason, we've created a "Yes, I Will Pray for Israel!" pledge you can sign online today.
And to help you pray, I want to send you a special publication, "Pray for the Peace of Jerusalem." This helpful and timely resource is my gift to you in thanks for your generous donation to support CIDI's vital advocacy for Israel.
Your help is especially needed now as we work across America and on Capitol Hill to defend and bless the Jewish state of Israel.
Will you show your friendship with Israel today by giving generously to take our pro-Israel work forward?
We're in the throes of an escalating Middle East crisis. It could lead to war and Israel is at the center of it all. That's why you and I must pray--and stand strong for Israel.
Again, I invite you to sign the "Yes, I Will Pray for Israel!" pledge right now.
And as you give, we'll be delighted to send you "Pray for the Peace of Jerusalem." This special pamphlet is a captivating look at what the Bible tells you and me about petitioning God on Israel's behalf. You'll see how your prayers can help unlock God's prophetic plan for the Jewish people and the world.
Together, let's lift up Israel at this time of crisis. Sign the "Yes, I Will Pray for Israel!" pledge and make your gift today!
Thank you for your friendship and love for the Jewish people!
Together for Israel,
Mat Staver
Chairman