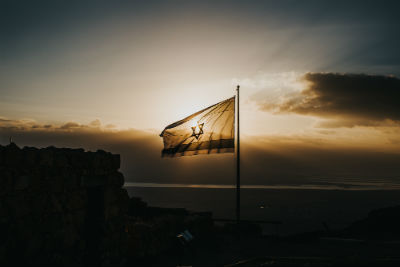 Golden Moment—but It May Not Last
You and I are witnessing the most pro-Israel period in American history. But things could rapidly change with the next election.
That's why NOW is the time to make the most of this golden moment for Israel.
No one knows what will happen in 2020. But we did get a taste last month of just how dramatic the shift might be if Democrats take the Oval Office.
After Hamas fired 700 rockets at Israel over an intense few days, Democrats running for president were almost entirely silent!
The vicious, unprovoked terror attack killed four Israeli civilians and injured 234. It was a war crime. But just three Democrat presidential contenders (out of nearly ten times that many) condemned the radical Islamic terrorists who rule Gaza.
I shudder at what's ahead if a candidate who looks away when Hamas targets Israeli civilians ever becomes president.
That's why NOW is the time to act for Israel. And because we may have just a short window of opportunity, you and I must aggressively press forward on every unfinished pro-Israel initiative. We must take every opportunity to bless and defend Israel.
But to do so, I need your help.
With our Fiscal Year ending tomorrow, June 30, Christians in Defense of Israel is behind on our operations budget. Unless the need is met, CIDI will be hindered and held back just when the opportunity is greatest to make pro-Israel progress.
Thankfully, I have some great news related to our financial need! Good friends of CIDI who love Israel have made a $50,000 Safeguard Israel Challenge Grant. Their goal it to inspire you and others to give generously. Just think—your support now will have DOUBLE the impact for Israel!
Will you give now to help close our Fiscal Year strong?
Thanks to friends like you, CIDI has already pushed for and helped achieve historic progress in U.S.-Israel relations. In just the last two years, President Donald Trump moved the U.S. embassy to Jerusalem, shut down funding to the Palestinian Authority, withdrew from the dangerous Iran deal, re-imposed sanctions on Tehran -- and much, much more.
The recent pro-Israel gains so far are phenomenal...yet so much more needs to be done. With your help, we want to see CIDI's entire 2019 eight-point Safeguard Israel Agenda completed. Here's what has been done, is pending, and is yet to be achieved...
ACCOMPLISHED OR IN PROCESS
Recognize Israel's sovereignty over the Golan Heights. ACCOMPLISHED.
Hold terror groups like Hamas and Hezbollah directly accountable for using civilians as human shields. ACCOMPLISHED through passage of HR 3342—the "Sanctioning the Use of Civilians as Defenseless Shields Act."
Nominate and confirm another staunchly pro-Israel ambassador to the UN. PENDING. Trump's nominee, Kelly Craft, is a solid choice who will stand with Israel.
Designate the anti-Israel Muslim Brotherhood as a terrorist organization. PENDING. President Trump supports this vital move and is working to implement it.
STILL TO BE ACHIEVED
Stop U.S. funding of the United Nations—the world's most prominent outpost of anti-Semitism.
Shield Israel and Israeli companies from the BDS movement by supporting and signing the Israel Anti-Boycott Act.
Reject the bankrupt "two-state solution," a failed formula for Israeli and Palestinian peace.
Fully expose the Palestinian Authority's horrid use of textbooks to poison young minds with hate for Israel by passing and signing the "Palestinian Authority Educational Curriculum Transparency Act."
Now is the time to vigorously press the case for Israel on Capitol Hill and across the nation. You and I must act to make and secure all the gains possible while a pro-Israel climate still prevails in Washington.
But to do that, I need your generous support now.
Your gift today—effectively DOUBLED by the $50,000 Safeguard Israel Challenge Grant—will help close the gap on our budget deficit. And because our fiscal year ends tomorrow, June 30, I'm asking for your immediate support.
You'll help us press ahead on our 2019 Safeguard Israel Agenda. You'll enable CIDI to promote solid pro-Israel policy in Washington, DC. You'll recruit more Christian voices on Israel's behalf. And you'll help produce young ambassadors for Israel through Covenant Journey's transformational 10-day visits to Israel.
Thank you for acting today to bless and defend God's chosen people!
Together for Israel,
Mat Staver
Chairman
P.S. Your generosity today is crucial to overcome our difficult budget deficit and end our Fiscal Year strong. With your help, CIDI will do everything possible now—while doors of opportunity are wide open—to support and stand with Israel. Thanks again!