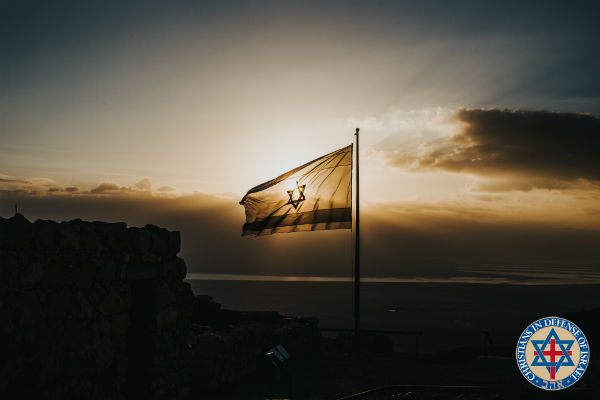 Danger Ahead for Israel
Too many Democrats now treat Israel, America's best friend, more like a rogue state than what it is—the one true democracy in the Middle East. The evidence is overwhelming.
You know about the hatred for Jews and for Israel coming from Rashida Tlaib and Ilhan Omar, the first two Muslim women in Congress. Tlaib "absolutely" wants to cut U.S. aid to Israel. She calls the Jewish state an "apartheid regime" as does Omar. And both back the BDS campaign to boycott, divest, sanction—and ultimately destroy Israel.
But they're just a part of the problem. Consider the following...
Every Democrat running for president boycotted the AIPAC (American Israel Political Action Committee) conference this spring. It's the premiere pro-Israel event in the nation. And not one Democratic candidate showed up.

Bernie Sanders, a leading Democratic presidential candidate, blasted the Israeli government, calling it "racist."

Another Democratic presidential hopeful, Beto O'Rourke, smeared Prime Minister Netanyahu, calling him "racist."

Freshman Alexandria Ocasio-Cortez—a vocal Democratic socialist—has condemned Israel for its "occupation of Palestine." She says cutting aid to Israel is "certainly on the table."

+ + AOC is "future" of Democrat Party
What makes this all the more worrisome is that the Democrat Party chairman calls Ocasio-Cortez the "future of our party." Let that sink in.
By the way, Ocasio-Cortez belongs to the Democratic Socialists of America (DSA)—a rising force within the Democratic party and no friend of Israel. After DSA convention delegates passed a resolution endorsing boycotts of Israel in 2017, members rejoiced, chanting "From the river to the sea, Palestine will be free."
That slogan, by the way, is a call for Israel's destruction. Which means that Democrats—the kind Ocasio-Cortez likes—were calling for Israel's destruction. And she's the Democrat Party's future, we're told.
In 2016, 43 percent of Democrats sympathized more with Israel than with Palestinians, according to Pew Research. Just two years later, that number plummeted to 27 percent!
A profound shift is taking place inside the Democratic party. Love for Israel is growing cold. And it's happening fast.
Despite the amazing pro-Israel progress ushered in by President Trump in just the last two years, the Democratic party—which could take the White House next year—is growing openly hostile to Israel.
We could be in for a return to the chilly relations that characterized the U.S.-Israel bond under Obama. And that means difficult days may be ahead for Israel.


+ + Time to Act for Israel
That's why you and I must mobilize for action. And why the work of Christians in Defense of Israel is so important. Now is the time to shore up and expand everything we do to build the U.S.-Israel bond. We can't wait until things worsen.
Join with us and like-minded people to strengthen our vital work to bless and defend Israel.
With your help, we will fight for Israel on Capitol Hill. And we'll raise up more ambassadors for Israel through our powerful on-line campaigns and through Covenant Journey, the vital outreach which gives young Christian leaders a life-shaping experience in Israel.
And I urge you to sign the Toda Raba (Thank You Very Much) card to President Trump. We want to present our combined expression of gratitude to President Trump before his birthday on June 14, so please act right away!

Thank you for standing with Israel—and with CIDI as we fight for Israel on Capitol Hill and across America!
Sincerely,

Mat Staver
Chairman


P.S. Please sign the Toda Raba card to thank President Trump for his pro-Israel leadership. And please make a generous gift to help us stand for Israel. Our pro-Israel voice is needed now more than ever—and your support is vital. Thank you!