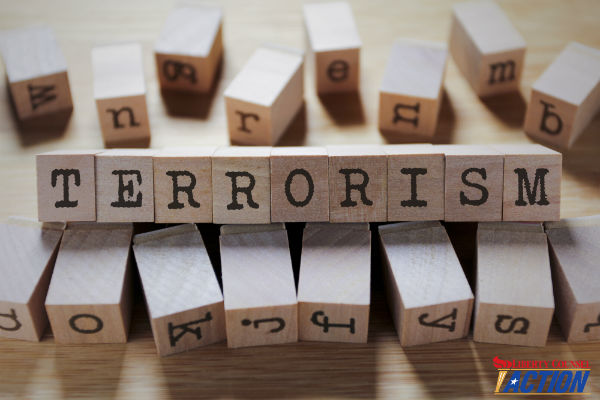 Who Does This to Kids?
You've probably seen the chilling video that surfaced a few days ago. It shows Muslim children lip-syncing their hatred for Israel and the Jewish people.
"The blood of the martyrs is calling us," a song blares out in Arabic as youngster wearing Palestinian head-coverings "sing" along. Some hold a copy of the Koran.
Another gruesome video of the same event shows young girls who proclaim: "We will chop off their heads. . . .and we will subject them to eternal torture."
Who does this to kids?!
But this blood-curdling call-to-arms against Israel and Jews didn't take place in Gaza or the "West Bank."
It was in Philadelphia--America's "City of Brotherly Love." And the venue was the Philadelphia chapter of the Muslim American Society--a group formed by the Muslim Brotherhood.
As you know, President Trump is pressing to label the Muslim Brotherhood a terror organization. It's a long overdue move against an enemy which is waging, in its own words, "grand jihad" against our nation--and from within our borders.

But administration critics are fighting back. They charge Trump's plan is misguided, even "Islamophobic," and will damage U.S. diplomacy in the Middle East.

Which is why I'm asking you to join me in calling on the President to ignore critics and press ahead to designate the Muslim Brotherhood as a terrorist organization.

CLICK HERE NOW to sign the petition urging the President to "Designate the Muslim Brotherhood as a Terrorist Organization!"


+ + MAS: Just an "oversight," not "properly vetted"
The Muslim American Society (MAS) quickly disowned the "Ummah Day" event exposed on video. The Facebook video was an "oversight" and not "properly vetted."
That's hard to believe. The "MAS Leaders Academy" sponsored the event. It took place at the Philadelphia MAS headquarters.
And another video from 2017, which MEMRI-TV plucked from the MAS Facebook page, showcases the same violent rhetoric in the mouths of youngsters. Here's a taste:
"I am the daughter of the revolution, born between exile and burning ashes. With my blood, I crossed the border to Palestine of the free...I am a cannon shell."
+ + MAS Founded by Muslim Brotherhood
The Investigative Project on Terrorism, which first surfaced the MAS hate video, says MAS "was founded as the overt arm of the Muslim Brotherhood in America."
An in-depth Chicago Tribune report from 2004 revealed that "the U.S. Brotherhood operated under the name Muslim American Society."
And a stunning internal memo, which the FBI took from the Muslim Brotherhood's secret archives in northern Virginia, reveals the Muslim Brotherhood's audacious plan for America.
Written by a top U.S. Muslim Brotherhood leader, the 32-page Arabic and English document says the Muslim Brotherhood's "work in America is a kind of grand Jihad in eliminating and destroying the Western civilization from within. . . ."
Their goal is "'sabotaging' its [America's] miserable house . . . so that it is eliminated and God's religion is made victorious over all other religions."
That's why the Muslim Brotherhood--which operates through a long list of affiliates and fronts--wants for you and me . . . and for America.
+ + Sign the Petition Now!
For the reason, it's critical that this enemy of America be exposed and made subject to the sanctions that will be imposed once the Brotherhood is designated as a terrorist group.
And for that to happen, you and I need to make our voice heard right away!
Join me now in calling on the President to act quickly to designate the Muslim Brotherhood as a terrorist organization.
As you do, please consider a gift to help Christians in Defense of Israel fight this battle and others in defense of Israel.
Your gift of any amount today will boost our efforts to make the Muslim Brotherhood accountable and stop its work to foment hate for Israel and wage "grand jihad" on America.
And when you give, I want to rush you my insight-packed report on the Muslim Brotherhood. It's yours today in thanks for your gift.
Please make your best gift today!
Thank you for your generosity and your love for Israel!
Together for Israel,
Mat Staver
Chairman