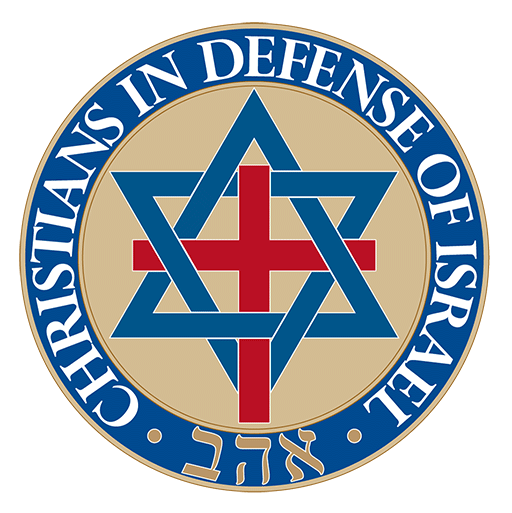 Capitol Hill Sit-in Protests Omar's Anti-Semitism
Here, as promised, is our countdown of the top five reasons Speaker Pelosi must strip Rep. Omar of her seat on the Foreign Affairs Committee. It's crucial because this key House panel helps sets U.S. foreign policy and gives its members access to highly sensitve U.S. intelligence secrets.
5. Unanswered Questions About Sharia
Fox news condemned show host Jeanine Pirro for posing this question. But it's a good one and we need answers. Pirro asked if Omar's hijab--required for women under Sharia--is "indicative of her adherence to Sharia law, which in itself is antithetical to the United States Constitution?"
In other words, if Omar obeys the Sharia edict to wear a hijab, does she follow other Sharia rulings, too? Sharia sanctions child brides, slavery, beating wives, and the death penalty for apostates. Will Rep. Omar renounce and repudiate these Islamic legal standards?
Sharia is also "inveterately anti-Semitic," states Islam scholar Robert Spencer. The Qur'an tells Muslims, he says, they "should wage war again them [Jews] and subjugate them under Islamic hegemony (9:29)." Does Omar agree--as her repeated public remarks suggest?


4. Blame America First
Rep. Omar's stance on terror is troubling. She took an oath--like every other member of Congress--to "support and defend the Constitution of the United States against all enemies, foreign and domestic."
But in her world, America is the enemy.
Omar assigned blame to the U.S. for the 2013 brutal al Shabaab terror attack in a Kenyan shopping mall. The terrorists slaughtered about 70 people and left behind a scene of horrific carnage. Al Shabaab, which formed in Somalia, dismembered hostages, gouged out eyes, castrated men, oulled out fingers with pliers and hung victims from the ceiling. Children, as the Daily Mail reported, "were found dead in the food court fridges with knives still embedded in their bodies."
Some eight days after the butchery, Omar agreed with a RV interviewer who opined that "terrorism is a reaction."
3. Friendly with Terror-Linked Groups
Omar has also associated herself with at least two terror-linked Islamic groups: the Council on American-Islamic Relations (CAIR) and Islamic Relief USA (IRUSA). The famously anti-Semitic congresswoman served on a CAIR advisory board and headlined an IRUSA fundraiser last month.
The United Arab Emirates named CAIR a terrorist group in 2014. And both Israel and the UAR have banned Islamic Relief Worldwide--the parent of IRUSA--because of its ties to terror.
Plus, both CAIR and IRUSA are linked to the Muslim Brotherhood, the radical Islamic network which Egypt, Saudi Arabia, United Arab Emirates, Bahrain, Russia, even Syria, have all listed as a terror group.



2. Anti-Israel
Omar is a fierce enemy of Israel. She denounced its "evil doings" on Twitter in 2012 and defamed America's closest ally last year, calling it an "apartheid regime."
Omar also support the BDS campaign to boycott, disinvest and sacntion Israel. Because of her blind prejudice against the Jewish state, Omar wants the nations of the world to wage economic warfare against Israel. Never mind that Israel is a key American trading partner and a global high-tech leader making life better for millions with amazing innovations in computing, telecommunications, medicine, and more.
Omar also scoffs at the idea Israel is a democracy. As she told an interviewer in January, "When I see Israel institute laws that recognize it as a Jewish state and does not recognize the other religions that are living in it, and we still uphold it as a democracy in the Middle East I almost chuckle."
News flash to Rep. Omar: the holy sites of Jews, Muslims and Christians are all located in Jerusalem where adherents of each religion freely worship according to their traditions.
That doesn't happen in the Muslim-majority nations surrounding Israel. Most suppress or brutally attack the liberties of Christian, but in Israel their rights are protected and Christians flourish. Likewise, Muslim Arabs are free to practice Islam in the Jewish state.
Omar's anti-Israel bigotry is so deep-seated she is clueless at the vast contrast between freedom in Israel and the despotism prevailing in most Middle East Muslim nations. Her ignorance is all the more disconcerting since the freshman Minnesota Congresswoman now has a hand on the wheel of American foreign policy as a member of the House Foreign Affairs Committee,
Again, please take a moment right now to sign our petition calling on Speaker Pelosi to "Remove Rep. Omar from the House Foreign Affairs Committee" CLICK HERE NOW!

(Already signed the petition? Thank you! Invite family and friends to do so, too, here.)


1. Anti-Semitic
Omar is best known for this. Her multiple offenses date to at least 2012 when she accused Israel of "evil doings" and having "hypnotized the world." More recently, Omar trafficked in other vicious anti-Semitic stereotypes charging, for example, that U.S. support for Israel is the consequence of Jewish money. Or as Omar put it, "It's all about the Benjamins, Baby," a reference to $100 bills, which bear Benjamin Franklin's image.
Speaker Nancy Pelosi rebuked Omar after that and the freshman Congresswoman quickly apologized. But a few weeks later Omar equated Israel to apartheid South Africa and said pro-Israel Americans "push for allegiance to a foreign country"--smearing Americans with the libel of dual loyalty.
That last venture into anti-Semitism so outraged House Foreign Affairs Committee chairman Eliot Engel, who is Jewish, that he publicly rebuked her for "invoking a vile anti-Semitic slur."

That's why you and I must mount a huge public outpouring of disgust and outrage at the Jew-hatred now gaining acceptance on Capitol Hill and inside the Democrat Part. We must raise our voices!But neither Engel nor Pelosi are willing to take the logical next step: Remove Omar from the House Foreign Affairs Committee.
Please act immediately to sign our petition calling on Speaker Pelosi to "remove Rep. Omar from the House Foreign Affairs Committee" CLICK HERE NOW!

And when you give today to help Christians in Defense of Israel bless and defend Israel, we want to send you the in-depth booklet, The Muslim Brotherhood: Allah's Agents of Conquest. It's our gift, in thanks for your generous support!
Sincerely,


Mat Staver
Chairman
Christians in Defense of Israel
P.S. To sign the petition, click here now, and please consider a gift to help us fight for Israel!