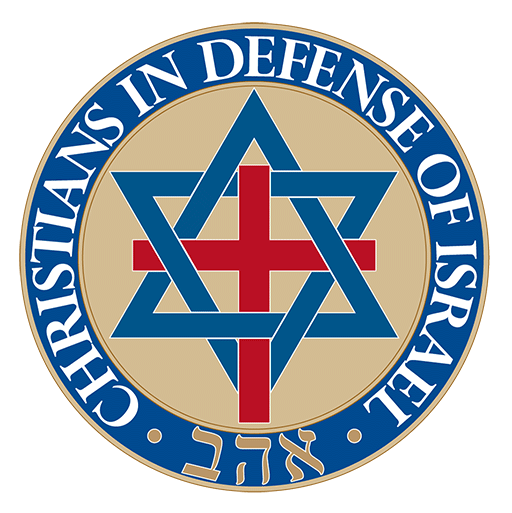 Fox News Rebukes Show Host Over Sharia Law
Fox News rebuked show host "Judge Jeanine" Pirro Sunday after she asked an explosive question about America's most famous anti-Semite, Rep. Ilhan Omar.
"We strongly condemn Jeanine Pirro's comments about Rep. Ilhan Omar." Fox News declared. But that wasn't enough for the Hamas-linked Council on American-Islamic Relations (CAIR). It demanded Fox fire Pirro and said it was calling for an advertiser boycott.
Yet all Pirro did was to ask if the hijab (headscarf) Rep. Omar wears signals her submission to Sharia, the Islamic legal code.
Despite the uproar, that's a good question. It's one Speaker Nancy Pelosi should have asked before she placed Omar -- one of two Muslim women in Congress -- on the powerful House Foreign Affairs Committee.
+ + + Remove Rep. Omar!
Because of Omar's sharply anti-Jewish words -- and more -- Speaker Pelosi must remove Rep. Omar from the House Foreign Affairs Committee. As I detail below, Omar is linked to groups accused of funding terror, and which seek to make Islam -- with Sharia, its Islamic legal code -- supreme over the world.
To sign our petition calling on Speaker Pelosi to "Remove Rep. Omar from the House Foreign Affairs Committee" CLICK HERE NOW!
(Already signed the petition? Thank you! Invite family and friends to do so, too, here.)
+ + + Truth About Sharia
It's an outrage that Fox News wants to shut down discussion about Omar's hijab and Muslim legal code. Sharia, a cruel set of laws governing every area of life, mandates head-coverings for women. Which is why authorities in the Islamic Republic of Iran arrest and jail women who remove their hijabs in public.
Worse, Sharia, as Pirro said on her show, is "antithetical to the United States Constitution." There's no religious liberty under Sharia. If you're a Muslim and decide you want to leave Islam to become a Christian, Sharia demands you face the death penalty.
That's why asking if Omar is Sharia-compliant -- as her hijab suggests -- isn't provocative or "Islamophobic" at all. It's a question that needs to be asked.
+ + + Omar's Terror Ties
But there's more. Omar has also associated herself with at least two radical Islamic groups: the Council on American-Islamic Relations (CAIR) and Islamic Relief USA (IRUSA). The famously anti-Semitic congresswoman served on a CAIR advisory board and headlined an IRUSA fundraiser last month.
The United Arab Emirates named CAIR a terrorist group in 2014. And both Israel and the UAR have banned Islamic Relief Worldwide -- the parent of IRUSA -- because of its ties to terror.
Plus, both CAIR and IRUSA are linked to the Muslim Brotherhood, the radical Islamic network active in some 80 nations including the U.S. CAIR's founding dates to a clandestine meeting of Hamas and Muslim Brotherhood leaders in 1993. And an Egyptian newspaper listed IRUSA's chairman, Khaled Lamada, as a Muslim Brotherhood operative in the U.S.
The Muslim Brotherhood's mission, as its "supreme leader" said in 2005, is "the spread of Islam until it rules the world." That's very much what the Muslim Brotherhood has in mind for America, too. The FBI discovered a secret Brotherhood document, written by a top leader, which declared their...
"work in America is a kind of grand Jihad in eliminating and destroying the Western civilization from within...so that it is eliminated and Allah's religion is made victorious over all other religions."
+ + + Islamic Supremacy
And the co-founded of CAIR, the group calling for Jeanine Pirro's firing, declared in 1998: "Islam isn't in America to be equal to any other faith, but to become dominant. The Koran should be the highest authority in America, and Islam the only accepted religion on Earth."
Rep. Omar's links to terror-tied groups which want to make Islam supreme over all the world, including America, are reason enough to remove her IMMEDIATELY from the House Foreign Affairs Committee.
To sign our petition demanding Speaker Pelosi "Remove Rep. Omar from the House Foreign Affairs Committee" CLICK HERE NOW!
And when you give today to help Christians in Defense of Israel bless and defend Israel, we want to send you the in-depth booklet, The Muslim Brotherhood: Allah's Agents of Conquest. It's our gift, in thanks for your generous support!
Sincerely,

Mat Staver
Chairman


P.S. To sign the petition, click here now, and please consider a gift to help us fight for Israel!