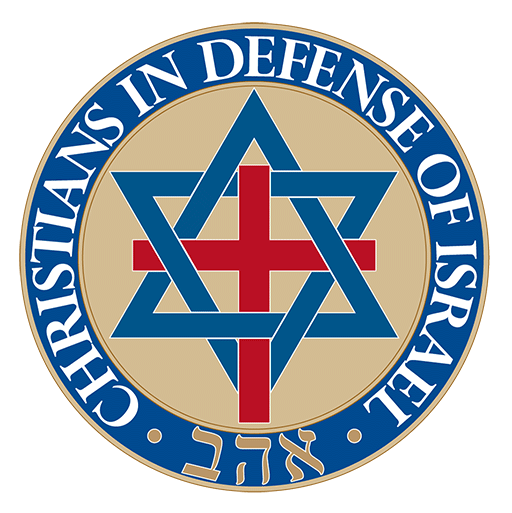 Trump Gives Netanyahu "Thumbs Up"
"I can say this: that he's done a great job as prime minister," President Donald Trump said last week, when asked about bribery, fraud and breach of trust charges against Netanyahu. "He's tough, he's smart, he's strong."
That's absolutely true.
Netanyahu is easily the most transformational leader in modern Israel's history. And one of the most reviled. His pro-growth, free enterprise and hawkish policies outrage the Israeli left. Just as President Trump's drive to "make America great again" makes him one of the most hated men in America.
Which is why I'm inviting you to sign special notes of support to both leaders. To tell Netanyahu and Trump you're praying for and standing with them, please CLICK HERE NOW!
+ + + Trumped-up Charges
The charges against Netanyahu allege he handed out political favors in exchange for, in one case, gifts of cigars and champagne, and, in the other two, for less hostile news coverage -- even though the news treatment stayed as hostile as ever.
Harvard law professor emeritus Alan Dershowitz calls the accusations in attempt to "criminalize...political differences."
And Rabbi Dov Fischer, a leader in the American Jewish Orthodox community, said much the same. An attorney and law professor, Fischer said he's not a cheerleader for the prime minister, but "I will be the first to call these latest 'indictments' a fraud and a defamation."
The charges are just the latest in a long series of "deep state" investigations against Netanyahu since his first term as prime minister in 1996. There have been some 22 such probes, by one count.
+ + + Bibi's 1996 Wall Street Visit
And let me tell you why.
Shortly after becoming prime minister, Bibi visited Wall Street to tell investors, including Trump, that Israel was open for business. He revealed plans to slash regulations, sell-off state-owned businesses, and put an end to government-run cartels.
Bibi was about to drive a stake through the heart of Israel's socialist economy. And he more than succeeded.
Author George Gilder credits Netanyahu as the "force driving the Israelis decisively out of their socialist past into the modern world of finance." By 2009, Gilder asserts, Israel "accomplished the most overwhelming transformation in the history of economics, from a nondescript laggard in the industrial world to a luminous first."
Just last year, Israel's soaring economy grew at a 3.3 percent clip, and its roaring $390 billion economy has almost quadrupled since 1995.
+ + + Revenge of the Left
But not everybody is happy.
Left-wing Israeli elites scorn Netanyahu as "a demonic figure" --as one commentator put it-- someone who dethroned socialism and unleashed capitalism in the Jewish state.
To Israeli leftists, that's unforgivable. Now they're seeking revenge.
Which is why I'm asking you to join me in signing a note of support to Netanyahu - and President Trump - as both fight "witch hunts" targeting them for removal from office.

To sign the notes of support, CLICK HERE NOW.
And if you're already signed, THANK YOU for the impact you're making! You can expand your impact by inviting friends and family to sign, too.
Finally, your gracious financial support, as you're able, will be greatly appreciated. We're entirely donor-supported, so your generosity makes a huge impact.
Thank you for your friendship and for standing with me and many others to bless and defend Israel!
Sincerely,

Mat Staver
Chairman
P.S. Prime Minister Netanyahu has personally told me how much your support impacts and encourages him. If you haven't already done so, please sign our notes of support to the Prime Minister and President Trump.
And if you can make a gift to help us fight for Israel, your generosity now will be greatly appreciated! Thank you!