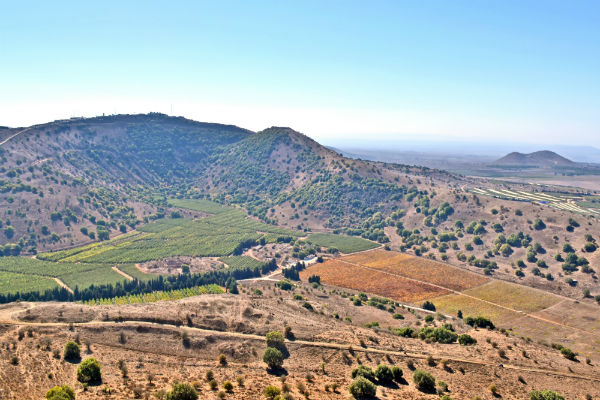 Big mistake on Israel
This
is crucial. Israel's very existence depends on a narrow strip of highlands known as the Golan Heights. But America refuses to recognize
the Jewish state's
right to this strategic territory
!
Learn more below
.
–Mat.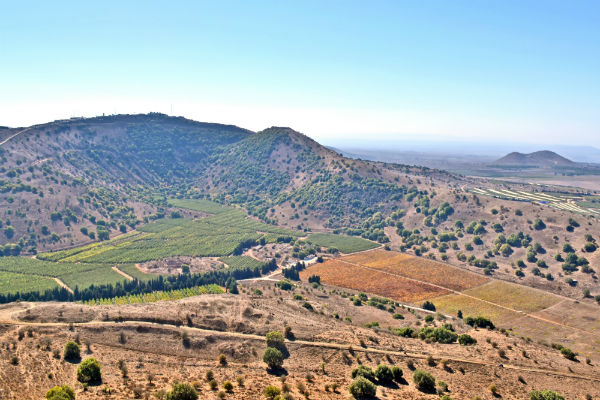 Brave Israeli soldiers seized the Golan Heights from Syria in 1967--taking the territory in a brilliant six-day defensive war. But more than 50 years later, he U.S. still calls this strategic plateau bordering Syria "Israel-occupied" territory.


"Occupied"!?
That's an insult to the truth--and to our nation's best friend and ally.
It's also a huge and historic mistake--just as bad as America's refusal to recognize Jerusalem as Israel's capital for 70 years.
And it's time to change that!
Just as the Trump administration made things right by recognizing Jerusalem last year, it's time for the President to do the same now by recognizing Israel's Golan Heights as the sovereign territory of the Jewish state.

The truth is the Golan Heights, a 40-mile strip of rocky highlands in northeastern Israel, belongs to Israel as a matter of international law.
But the Golan is also crucial to Israel's survival.

Which is why I'm asking you to sign a special "Recognize the Golan Heights Now!" petition to President Trump.
To sign the petition, CLICK HERE NOW.
When you respond, I'll rush your signed petition, with others, to the White House and the attention of President Trump.
Your voice matters, my friend! And it's especially urgent you and I speak out because the Golan is critical to Israel's very existence.
Located along Israel's border with Syria and ranging in elevation from 1,000 to 3,000 feet, it's a formidable, God-given physical barrier to Israel's enemies.
Without it, Israel might not even exist.
I've stood on the Golan Heights looking down on the Valley of Tears where Israeli tanks clashed with Syrian forces in a decisive 1973 battle for the Golan--and Israel.
Syria had the element of surprise and superior firepower when the Arab power launched its massive, lightning assault on the Golan Heights in the 1973 Yom Kippur war. But Syria couldn't get past the Golan before out-numbered Israeli tanks defeated the Syrian tank armada.
If not for the Golan Heights--and the aid of God Himself--Syrian tanks would have roared into Israel's heartland and reached Tel Aviv in mere hours.
That's how crucial the Golan is to Israel's security--even its existence. All the more so today because, Iran is entrenching itself in Syria, creating a forward operating base to invade and destroy Jewish State.

"Today an international Islamic army has been formed in Syria, and the voices of the Muslims are heard near the Golan," a top Iranian general boasted last year.
"Orders are awaited, so that... the eradication of the evil regime [Israel] will land and the life of this regime will be ended for good."
You and I must act to ensure that never happens. For that reason, I'm asking you to join me in demanding that the Trump administration act immediately to recognize Israel's lawful, just and absolutely necessary claim to the Golden Heights.
Sign the Recognize the Golan Heights Now! petition right away. As you do, please make your gift to Christians in Defense of Israel.

It's wrong that the U.S has failed, since 1967, to recognize the Golan Heights as sovereign Israeli territory. And that must change now!
You can help make it happen by signing our petition today!

And please consider a gift as well. Your support of whatever amount now is much needed to strengthen and advance everything we do to defend Israel in the days ahead.
Thank you for your friendship and for standing with me in defense of Israel!
Sincerely,

Mat Staver
Chairman
P.S. Please sign the Recognize the Golan Heights Now! petition right away!