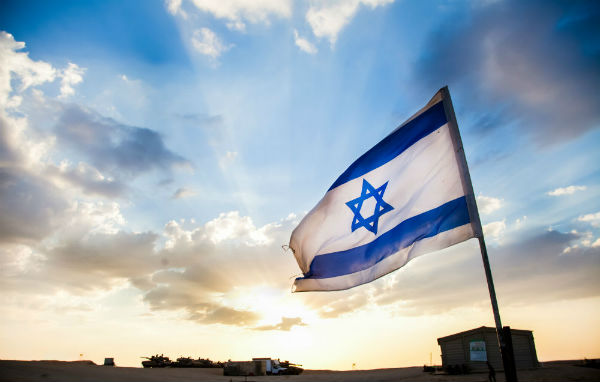 Condemn Anti-Semitism
House Democrats are doing their best to duck, dodge, or delay a resolution condemning anti-Semitism. I think you'll discover why below... –Mat.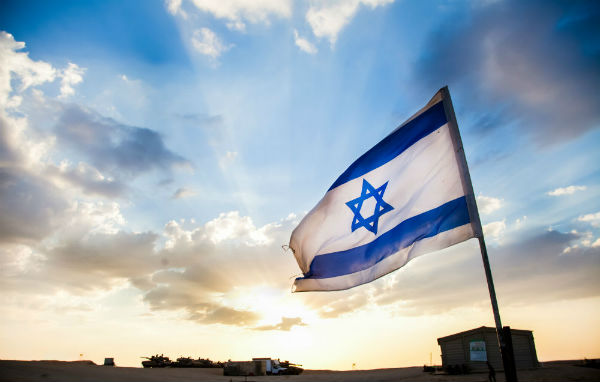 Why won't Speaker Nancy Pelosi condemn anti-Semitism?

She jumped at the chance to condemn white supremacy a few weeks ago. A House measure denouncing white supremacy passed immediately with near unanimous bipartisan support.

But it's been nine days since House Republican Lee Zeldin, who is Jewish, introduced a measure condemning anti-Semitism. Yet instead of immediately bringing his resolution to a vote, Pelosi and other Democrats are ignoring it.

And that's wrong. With anti-Semitism surging in Europe and in America—especially on U.S. college campuses—the time is ripe for the U.S. House to go on record rejecting anti-Israel and anti-Semitic hatred.

+ + + Tell Speaker Pelosi to Condemn Anti-Semitism

But Democrats are stalling and won't bring it to a vote. That's why you and I need to make our voice heard on Capitol Hill now.

You can do that by signing our "Condemn Anti-Semitism Now! Demand Letter" to Speaker Pelosi and House Majority Leader Steny Hoyer. It strongly urges them to bring H. Res. 72, Rep. Zeldin's resolution condemning anti-Semitism, to an immediate floor vote.
To sign the Demand Letter, CLICK HERE NOW!
Speaker Pelosi needs to hear from you because, instead of condemning anti-Semitism, she is keeping silent. Actually, it's worse than that.

+ + + Defending Anti-Semitism

Some Democratic leaders are actually defending two House members, Rep. Rashida Tlaib and Rep. Ilhan Omar, who are called out by name in Zeldin's resolution condemning anti-Semitism.

Just elected, the two Muslim congresswomen both endorse the anti-Israel boycott, divestment and sanctions (BDS) movement. And both see Israel as an "apartheid" nation--an ugly smear linking the Jewish state to the racism of apartheid South Africa.

Just after her swearing-in ceremony, Tlaib welcomed Palestinian activist Abbas Hamideh to a private dinner for family and friends. A picture shows the two smiling together. But Hamideh is an Israel hater who wants "Zionist terrorists" to "go back to Poland" —where Nazis killed three million Jews in the Holocaust.

And Omar tweeted in 2012, "Israel has hypnotized the world, may Allah awaken the people and help them see the evil doings of Israel." Since then, she has refused to delete or disavow her anti-Semitic slander.

Just this week, Omar told an interviewer, "I almost chuckle" at the idea Israel is a democracy.

But none of this bothers House Democrats. They're outraged at white supremacy, but don't seem to care about open anti-Semitism in the U.S. House. Worse, they defend it.

+ + + "Thoughtful Colleagues"

The number four House Democrat, Hakeem Jeffries, praised Tlaib and Omar a few days ago, calling them "thoughtful colleagues on a wide variety of issues."

And House Majority Leader Steny Hoyer came to the aid of Tlaib and Omar, this past Tuesday. "I don't know that I draw the conclusion, however, that those attacking those two members are correct that they [Tlaib and Omar] are anti-Semitic," he told reporters. "I don't accept that premise."

In other words, no big deal.


+ + + Make Your Voice Heard

But that's why it's so crucial that you and I demand Speaker Pelosi and Leader Hoyer bring Rep. Zeldin's resolution to an immediate floor vote. You can do that now by signing our Condemn Anti-Semitism Now! Demand Letter right away.
To sign the Demand Letter, please CLICK HERE NOW.
Hatred for the Jewish people is a huge and growing problem across America and Europe. You and I need to raise our voices on behalf of Israel and the Jewish people.

Please join me now by adding your online signature to the Condemn Anti-Semitism Now! Demand Letter.

I'm grateful for your partnership as we together work to defend and bless Israel!

With sincere thanks,

Mat Staver
Chairman